Church College Pesega reigns supreme
The Church College Pesega has secured the Invitational School Sevens Series title, defeating Leifiifi College, 12 -10, at the Apia Park Stadium on Saturday.
The final brought the curtains down on a memorable two-day schools rugby fiesta which saw teams from the big island of Savaii lock horns with Upolu schools to determine the best of the best.
In the end, the Church College Pesega prevailed. 
Both teams scored a try a piece in the first half to lock up the score, 5-5, at the break.

In second half, Leifiifi responded with a try but failed to add the two points from their conversion, 10-5.
But Pesega College had the last say, scoring their second try and landing the conversion to secure the win.
Pesega College captain, Joseph Afele, who was also named the Most Valuable Player of the tournament.
"Today's event is a great day," he said.
"I am just happy and grateful that our dreams and hope has finally come true. 
"We knew that the last leg was going to be tough especially it's the best four from both islands but our team has a motto that keeps us going which is 'Keep the faith and always pray.'
"I believe that's what got us this far."
Afele said he was confident about his team because their first games went well.
But they were a little worried about Leifiifi because they were unbeaten and are a quality side.

"Leifiifi is a tough opponent but I'm grateful for this win," Afele said. 
"It is not the end of our rugby careers but it is a start. I am grateful for our coaches for the endless encouragement and advice that has helped us in this two-day event."
As for the MVP, he said: "I never thought I would win this award but I'm thankful. I am going to work hard in building up my rugby career and take it to the next level which is the clubs if I am able to get into one."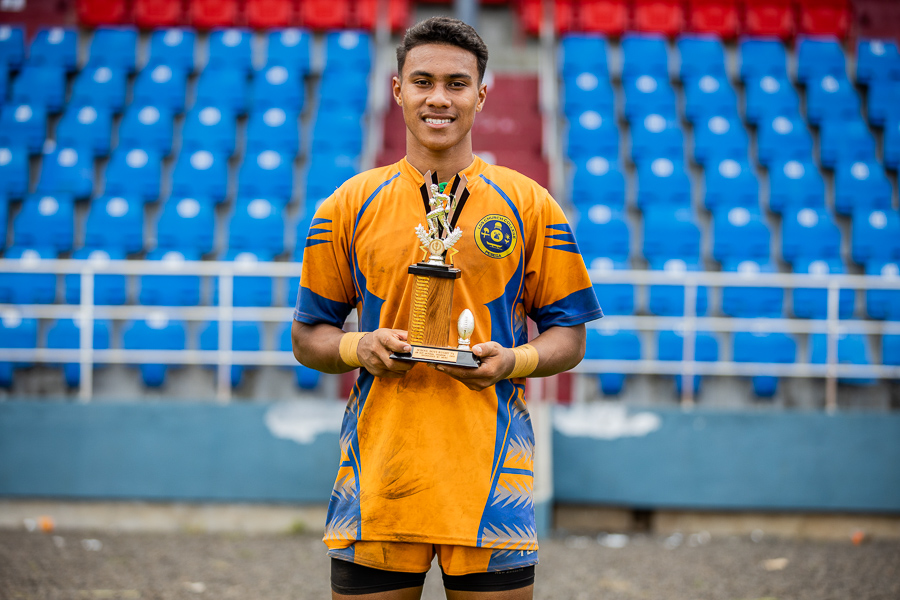 Afele also acknowledged the Samoa Rugby Union.
"Thank you SRU for this wonderful tournament," he said. "We hope that they will continue on promoting rugby at our level. Thank you also to our Principal, teachers, parents, friends, supporters, and our school for always supporting our games and our needs."