More built-in mechanisms for Government scrutiny needed
Samoa could make room for more Government scrutiny during an emergency, Pacific constitutional law expert, Dr. Bal Kama, has said.
With the COVID-19 pandemic bringing emergency powers and their scope into light, the degree of built-in scrutiny and the lack thereof is also brought into focus.
Dr. Kama said Samoa, and other countries in the Pacific, need to have the difficult conversation about how to create the best accountability systems for their people.
"Is there a need for constitutional reform, for system reform that will create a Pacific that is stronger legally, governmentally, institutionally, to better protect itself and its people, against powers that can use crises to undermine our democratic values," he asked.
"That should be a long term project for everyone in the Pacific."
Dr. Kama is a Canberra-based lawyer, who wrote his doctoral thesis on his home country, Papua New Guinea's Constitution. He won the globally recognised 2020 Hank Nelson Prize for the best PhD thesis for his work, which he completed from the Australia National University.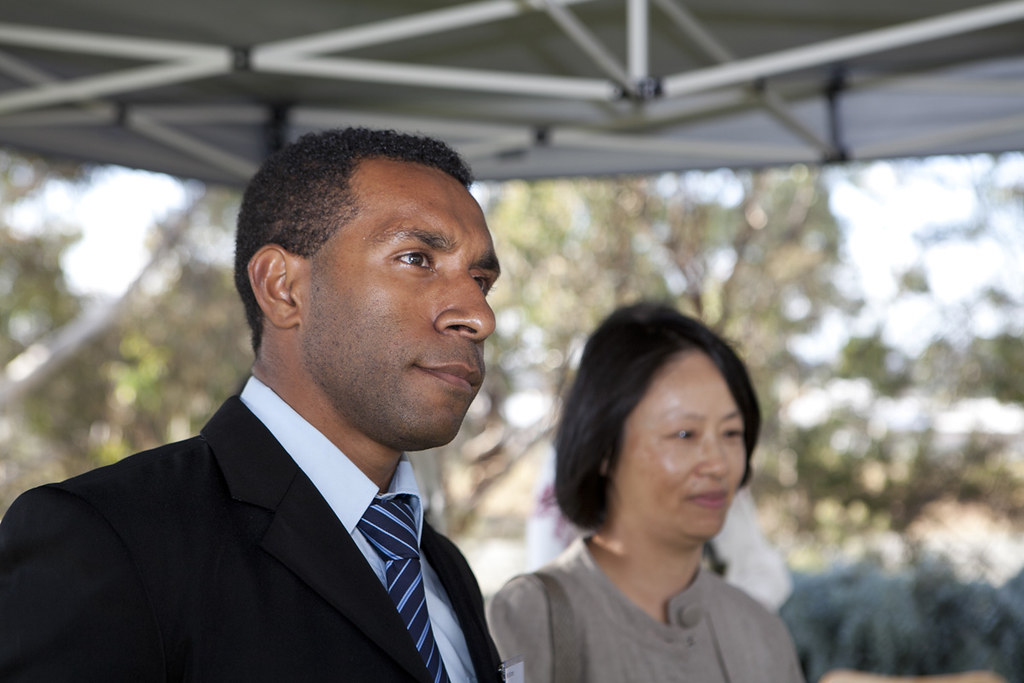 His comments come as Samoa's Government announced on Saturday the country will remain in a state of emergency next month, the seventh consecutive month since the orders were made in late March. 
As well as the widely supported border closures, the state of emergency orders continue to dictate trading hours, limits on how many people can gather for social or cultural occasions, restrict the ferry services from running on Sundays and even ban swimming on Sundays.
In the last month, two small concessions to the broad Sunday rules have been made: allowing petrol stations to refuel, and allowing private pharmacies to open, albeit for limited hours.
Dr. Kama said Samoa does not appear to have structures in place to ensure the Government is held to account over decisions it makes in times of crisis. 
In his home of Papua New Guinea, public bodies from the Ombudsman Commission to the Provincial Members of Parliament have a constitutionally protected mandate to challenge laws, he said. 
"It appears the Samoan Constitution does not provide that level of extensive standing to public authorities so maybe that is one of the things that may have prevented authorities from looking into what they can challenge on legislations that appear to be unconstitutional.
"That goes down the question of Constitutional Reform. Do we, as the people of Samoa want to venture out and create constitutions that will provide for a whole lot of public accountability, is what we have currently sufficient?"
The current makeup of the Parliament, where the ruling Human Rights Protection Party has an overwhelming majority of 44 seats out of 50, means there is little to no opposition either made, or heard in Cabinet when emergency orders are being made.
Samoa's state of emergency orders are also passed by the Head of State on the advice of the Cabinet, with no technical involvement from Parliament at all, Dr. Kama pointed out. 
"[It] is quite different to Papua New Guinea where there is a separate, independent, bi-partisan body made up of the Opposition and the Government and they recommend emergency orders [and] whether to extend the state of emergency, and then Parliament has to approve it.
"So the executive role is limited whereas in Samoa it is quite interesting to see the Head of State, acting under the advice of the executive, has a bigger sway.
"That does contribute to the laws being passed without much scrutiny compared to Papua New Guinea where there is the element of scrutiny from Members of Parliament and the emergency committee made up of Opposition and Government who have to approve the emergency orders."

Associate Professor Dean Knight works in the Faculty of Law at Victoria University of Wellington, and has written extensively on the legal complexities around New Zealand's lockdown and COVID-19 response. 
He said New Zealand's COVID-19 response committee, led by the former leader of the Opposition Simon Bridges was a "parliament in miniature" that the ruling parties welcomed.
This was especially helpful for the month in which Parliament was not in session and the usual scrutinising process was on hold. 
"The Government helped set that up and said it was a good thing, we want our decisions to be prodded and probed by the opposition, so we can build the trust and confidence in the community of what we are doing," he said.
"They (the Government) want to be exposed to accountability, they think it's proper that what they do has a democratic character and that the usual values are honoured even though you're in an emergency."
Partway through New Zealand's state of emergency lockdown, a legal challenge against which legal instruments were used and by whom was brought against the Government. 
Professor Knight said the case was a useful example of how the courts can be used to hold a Government accountable for what they do both in and out of crisis.
"Legal accountability, constitutional accountability is one way we test the wisdom of what is done and some of that rubs off on the political conversation and debate and the debates in the communities and villages or wherever," he said.
"If we think the rule of law is important and must be honoured in times of emergency, the courts are probably the best places to give us a view on that."
Last month the Samoa Law Society said that of the state of emergency orders imposed on Samoans to date, many cannot be directly linked to a public health measure to prevent harm by COVID-19. But they have led to severe economic hardship for business owners and people around Samoa, which could see them held up in court as unconstitutional if challenged.
The last state of the economy report by the Statistics Bureau of Samoa revealed a drastic dip in the commerce sector activity contributed to the worst quarter to quarter fall in Samoa's recorded economic history. 
Economist and Chair of the Economics of Disaster and Climate Chair Professor Ilan Noy said while restrictions on trade and movement were logical at the outset of the emergency, now they stifle the economy unnecessarily.
"I don't understand why the Government has decided on these policies which are causing a recession when the policies don't make sense from a public health perspective," he told the Samoa Observer last week.
"It seems like a recession that is intentional."
So far, no one has taken such a challenge against the Government's emergency orders and their impact on the economy to court.
Dr. Kama said because there will doubtless be more major emergencies or global crises in the future, Samoa and its neighbours need to interrogate the systems they currently have in place to deal with them.
"So as Pacific nations, how do we best have enough scrutiny and independent bodies undertaking laws that will affect or have implications on the rights of our citizens?
"Those are conversations that need to be had across the Pacific, and lawyers, Government workers and policy makers will need to think about how best we create accountability systems and structures.
"Those are questions that go beyond just COVID, it is a generational question, and a question that leaders of Samoa and other Pacific nations will have to consider at the back of this COVID-19 crisis."