Gaualofa departs Apia for campaign
Gaualofa departed the Apia Harbour yesterday afternoon for Falese'ela; their first stop to conduct the Guardians Va'a-based Environmental Education Campaign.
According to a media release issued by the Samoa Voyaging Society, Captain Karl Steffany and the crew of nine departed Apia despite the inclement weather at 3 pm on Wednesday. 
They took advantage of the high tide before the weather got worse and Steffany said that his crew were excited about this voyage. 
"We had to take advantage of a small window of opportunity before the weather gets any worse, but our crew is always ready, and we have all been looking forward to this voyage," Steffany added
They made a brief stop in Mulifanua to wait out the rain and winds and Steffany had charted a course between Manono and Apolima on their way to Upolu's south coast. 
The Guardians campaign will officially commence on September 28th in Falese'ela and is a series of four community-based programs. Workshops for the campaign will also be done in Safata and Falealili.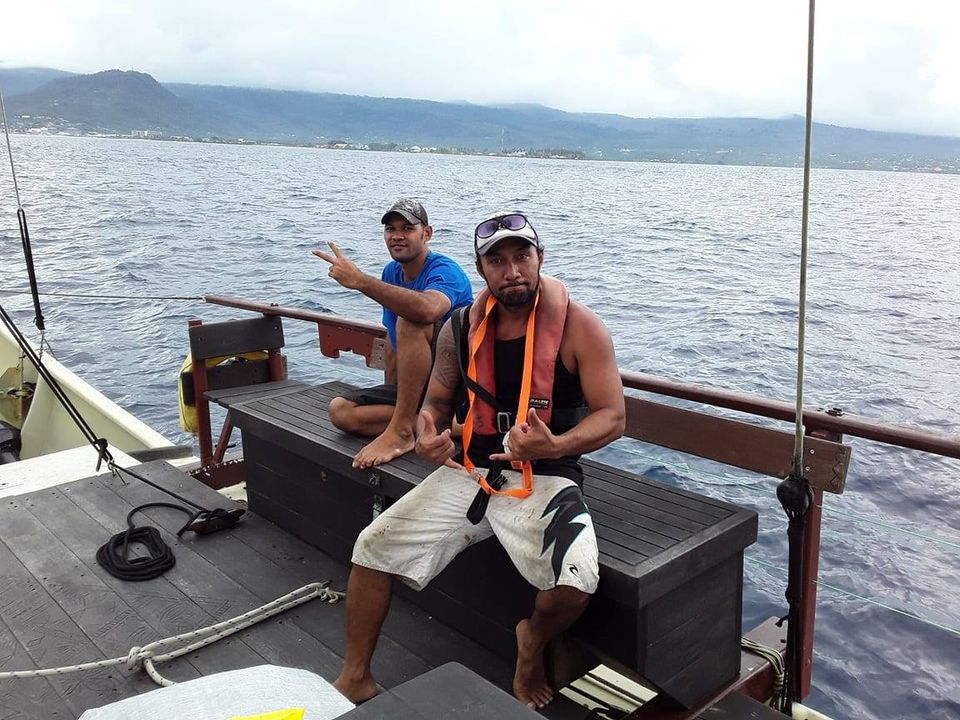 The entire campaign would take about six weeks and will include sailing time. 
Funding for the Guardians Campaign voyage has been provided by the Civil Society Support Programme and in-kind technical support by the Australian Pacific Training Coalition and the NUS Centre for Samoan Studies. 
The crew completed a week-long "Training of Trainers" Workshop last week to prepare for the Guardians Va'a-based Education Campaign. 
The workshop was delivered by two of the crew members, Roman Waterhouse and Josephine Duffy and was facilitated by the Ministry of Education, Sports and Culture.