Louisa Woo Ching wins Star Search 2020
Louisa Woo Ching is the winner of this year's Star Search singing contest. 
Ms. Woo Ching won the contest last Saturday at Taumeasina Island Resort. 
The 19-year-old is the daughter of Matani and Tavo Woo Ching from Moamoa, Falelatai, Taufusi and Lalovaea.
Ms. Woo Ching was one of the five finalists; she received a $6,000 cash prize with vouchers from a variety of sponsors.
The annual singing competition is organised by local television station TV1. 
"I feel blessed and humbled to be given the title of Samoa's Star Search for 2020," said Ms. Woo Ching.
She told the Samoa Observer that she started singing at the age of six and she also plays instruments such as the ukulele.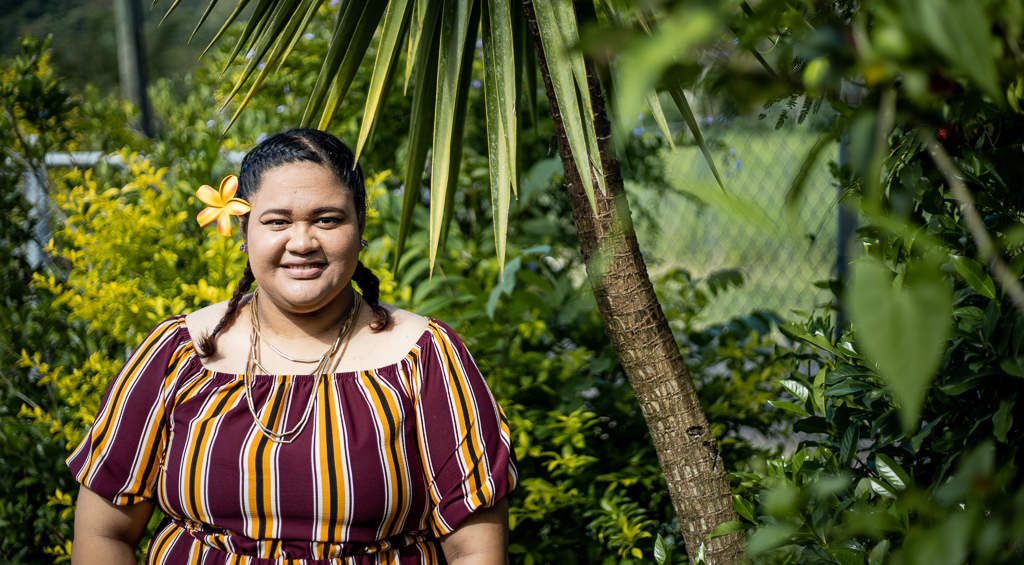 "I joined this year's competition because I admired the courage that the singers have to showcase their talent and I have been watching the show for quite some time," she said. 
"I wanted to challenge myself and experience new things but it was frightening going on stage and facing the judges yet it was also thrilling and exciting as well.
"I looked forward to every performance but one of the challenges I faced was trying to make each performance creative and different. I did not want to bring the same thing to the stage and I wanted to be open to new ideas."
For this year, the finalists were judged on two songs sung in English and Samoan.
"My Samoan song was an original piece written by my mother called "Lutia lagona i le fa'amai koviti" (One's feelings are oppressed by the impact of the COVID-19 global pandemic). It refers to our struggles in trying to go to New Zealand for my education but can't due to border closures," she said. 
"My mother wrote the song out of her feelings and to remind us that God is alive and He is always here to take control of what's happening in the world.
"The English one was a cover of Jordan Spark's 'One Wing'."
On the night of the finale, the young local artist was nervous.
"But when I got on stage and the spotlight was one me I just pretended that I was alone," she said.
"Music is my passion and I definitely want to take it to the next level and also if you really want something, you have to really work hard for it and that is exactly what I did.
"I never thought I would have the courage to enter into this type of competition but I had to get myself out there if I really wanted to make an artist out of myself. I was very shocked when they called out my name because the other competitors brought their A game."
She dedicated her achievement to her family especially her parents because they are her biggest supporters.
"I would like to thank my fans and supporters and also my fellow competitors because we have all become great friends. It is a pity that it's over," she said. 
"It is because I have gotten used to getting ready every Sunday to see them and laugh with them at TV1 and I acknowledge them for the friendship that I now hold with them."
She also advised upcoming local artists to pursue their dreams by reaching to the stars and never hold back. 
"The show is significant because it highlights the talents from our local artists and puts you on the market where producers can see you and because of the show people know my name," she said. 
"I thank and appreciate TV1 for making the show happen despite so many annual events being cancelled due to the lockdown."