Tama o le Mau clinches basketball title
Tama o le Mau and Pesega Eagles from Vaimoso vied for the 3x3 Street Hustle title and trophy at the ACP Marist Stadium, Lotopa on Saturday. Tama o le Mau won, 21 - 8.
While each team can have six players,  Tama o le Mau only had four players for the clash. What's even more interesting, they do not have a coach and the only place they could use for training is the public basketball court at the Malaefatu Park, Sogi.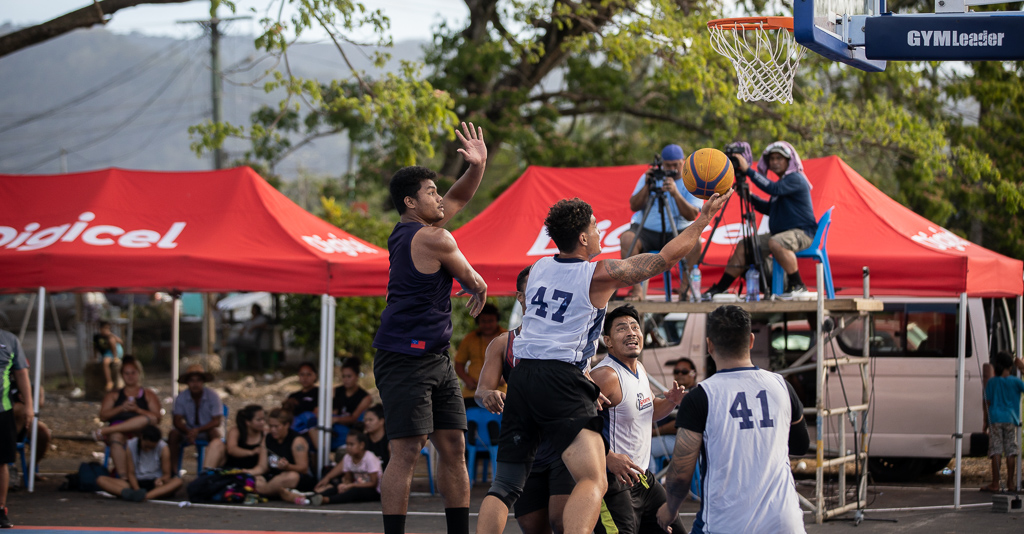 Captain, Ene Togia, dedicated the win to their families, supporters, and their village Vaimoso. 
He admitted that it was tough to have to play against another team from the same village.
"The match was awesome," he said.
"Even though we had that mindset that we are playing against our brothers but we knew that the game must go on. 
"Now that we have won the trophy and title, we are really happy and we dedicate this to our families, villages, friends, and supporters. We believe that there is a need to improve on some areas as we prepare for other future tournaments."

The Tama o le Mau includes Ene Togia (captain), Ezra Pama Tufuga, Marquis Cannan, and Wayne Sio. 
They do not have a coach or a trainer.
"We don't have anyone to coach our team so we rely on each other, we come up with our own game plans and if we hit it off then it's our own work," said Togia. 
"We always train at the Malaefatu basketball court in Sogi every evening. We believe in our capabilities and I think that was the key to us ending our 3-day tournament victorious."

Togia said they are looking forward to the next tournament.