Older and wiser women inspire
Age does give one an advantage. The same can be said of employment.
In the 7th Session of the Self-Esteem Workshops for the nofotane women at Toamua, the younger were blessed to learn from the wiser in learning how to better manage their families when they assume the role of breadwinner and other necessary homemaker skills.
The workshops that focus on improving life for nofotane, women who marry into and live with their husbands' families, were marked by the attendance of an aged population, states a press release  from the Samoa Victims Support Group (S.V.S.G.).
Participating nofotane from Ululoloa, Vaitele, Puipaa, Faleula and Toamua took part in the workshops. 
The women ranged in age from 25 years old to 82 years old. Fourteen of the women are between the ages of 65 and 79.
 "It has really brought home the aim of the workshops – to encourage, to boost the morale and to share the positive transformation in the lives of the nofotane women, in order for their socio-economic empowerment to be sustainable," states the S.V.S.G.
Leaoaniu Lomiga, 73, of Toamua-uta, said the nofotane women of today are "blessed" compared their days when there were no such socio-economic programs like the self-esteem workshops, to support them.
"We have come this far because of endurance, for endurance helps us to grow in character and in hope," said Lomiga.
The elders' experience and knowledge certainly served to help younger nofotane make better decisions for the sake of building their families, according to the press statement.
"The younger nofotane women were inspired by the elders' testimonies, especially in being tempted to make impulsive decisions that might have long term effects on their families," said S.V.S.G.
The idea of sustainability is not so much how much income the nofotane women have earned, but rather, how the women are living life free from the violation of their basic human rights
"As the women are becoming bread winners for their families, there is a noticeable change in the way they talk and present themselves.  There is confidence behind the emotions while reminiscing on the hard life they have endured," states S.V.S.G.
"With confidence, a safe space has now been created within the realm of the immediate family of the mother, father and children, to discuss family matters and/or development.  The nofotane woman's opinion is valued by her husband, and that of the husband's extended family."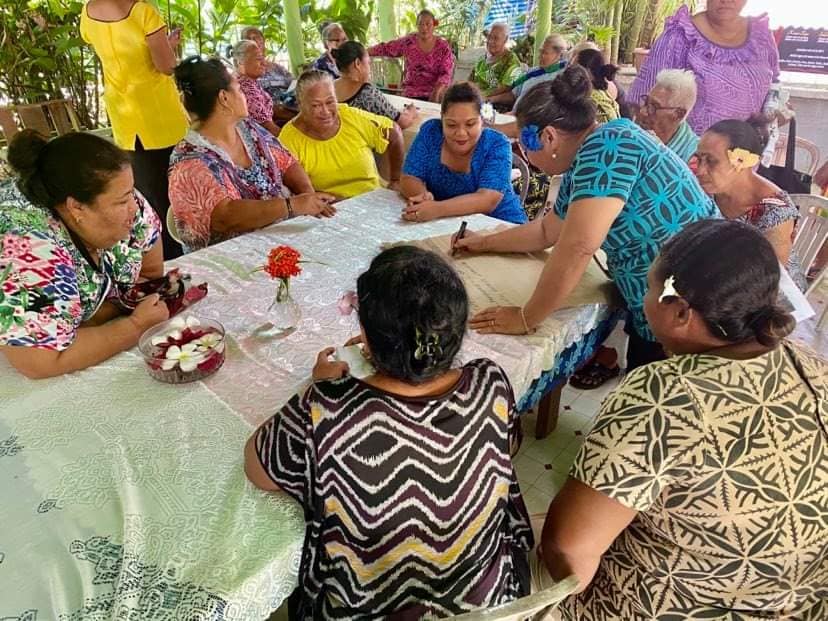 S.V.S.G. President Siliniu Lina Chang expressed her gratitude to the European Union (E.U.) for supporting the sustainability program for Samoa's nofotane.
"It is in this connection that Samoa Victim Support Group continues to be grateful to the European Union for supporting the sustainability program for the nofotane women, through the Civil Society Support Program," Siliniu said.