Ululoloa family worried about E.P.C. pole hazards
A family in Ululoloa is asking the Electric Power Corporation (E.P.C.) to address the safety hazards presented by unkempt utility poles in their area.
Retired Mechanic, Joe Baukes, 86, who lives in Ululoloa with his 72-year-old wife, Pulou Baukes, contacted the Samoa Observer to voice their concerns about the utility pole hazards.
More than ten utility poles line the dirt path that leads to their home.

Plants can be seen thriving on several electrical wires that criss-cross the dirt road. Another utility pole leans awkwardly to the left in front of a neighbour's home. It is supported by large rocks that someone placed around it. 
Next to the leaning pole is a water line, another safety hazard, said Mr. Baukes.
Pulou uses a nebuliser and her husband is partly concerned that if one of those poles give way, their electricity will go out.
"It has really bothered me, the conditions of the power lines here. It's just unbelievable. There are plants they are growing all over the power lines," Mr. Baukes told the Samoa Observer.
"My wife is 72, she has asthma. Sometimes she needs a nebuliser machine. But it's not just about my wife, it's also about all the families around here. What happens when the power cuts off?"
The Baukeses said they visited E.P.C. three or four months ago to voice their concerns.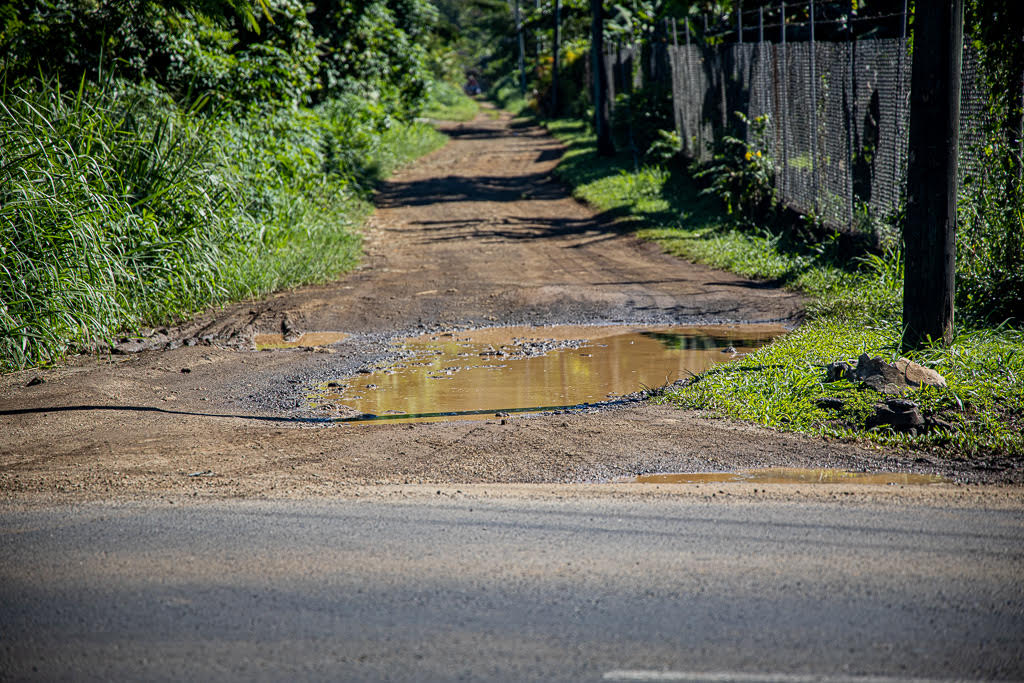 "They [E.P.C.] said they will look into it. They came over here," Mr. Baukes said.
But the poles still have not been fixed or cleaned.
"It's about preventive maintenance," he said.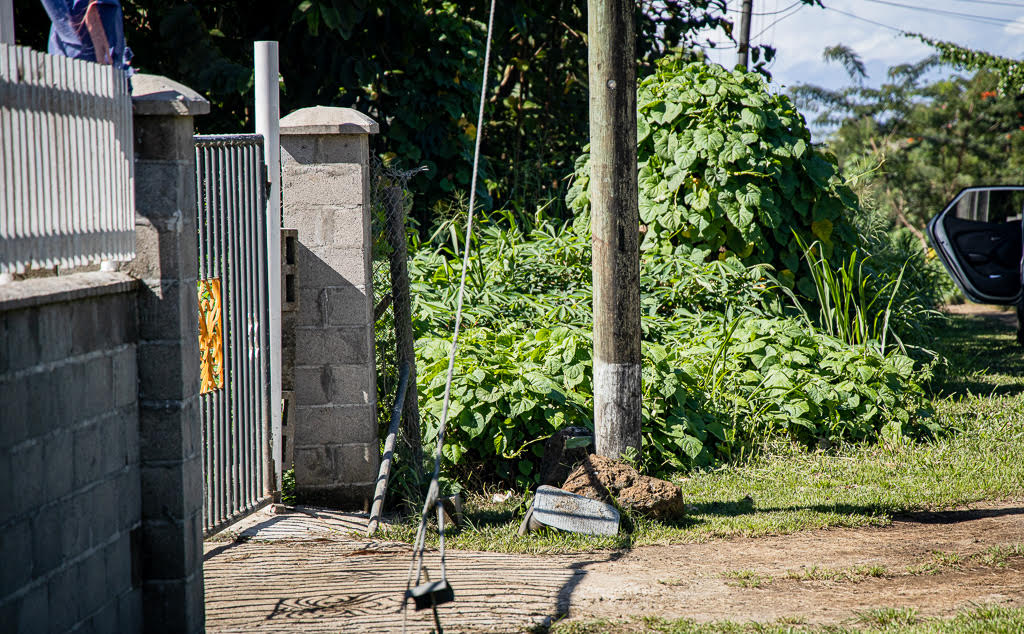 "These things are easily preventable. They should have a team to clean them up. If they can't do it then why don't they get the prisoners to do it?"
He also asks that the government address a pool of water at the beginning of their road that forms every time it rains.
It was not possible to get a comment from E.P.C. at press time.