Students mark anniversary, China's Teacher Day
Some National University of Samoa [N.U.S.] students have gathered to celebrate the second anniversary of the Confucius Institute as well as mark China's Teacher's Day.
The current and former students met on Thursday night at Kim's Restaurant at Savalalo to celebrate the two milestones with the institute's sole remaining lecturer Cecilia Wang.
The dinner and commemoration was organised and funded by Confucius Institute.
Ms Wang said that the director of the Confucius Institute, Tony Liang and other Chinese lecturers were stranded in China, and are unable to return to Samoa due to the closure of the international borders.
Mr Liang Tony, in response to emailed questions from the Samoa Observer, sent his apologies for the abrupt halt in the delivering of the courses on campus, due to the temporary restrictions brought on by the pandemic.
In celebration of Teacher's Day in China, a video was taken on Thursday night by the students to thank their Chinese lecturers in China as well as send them well wishes.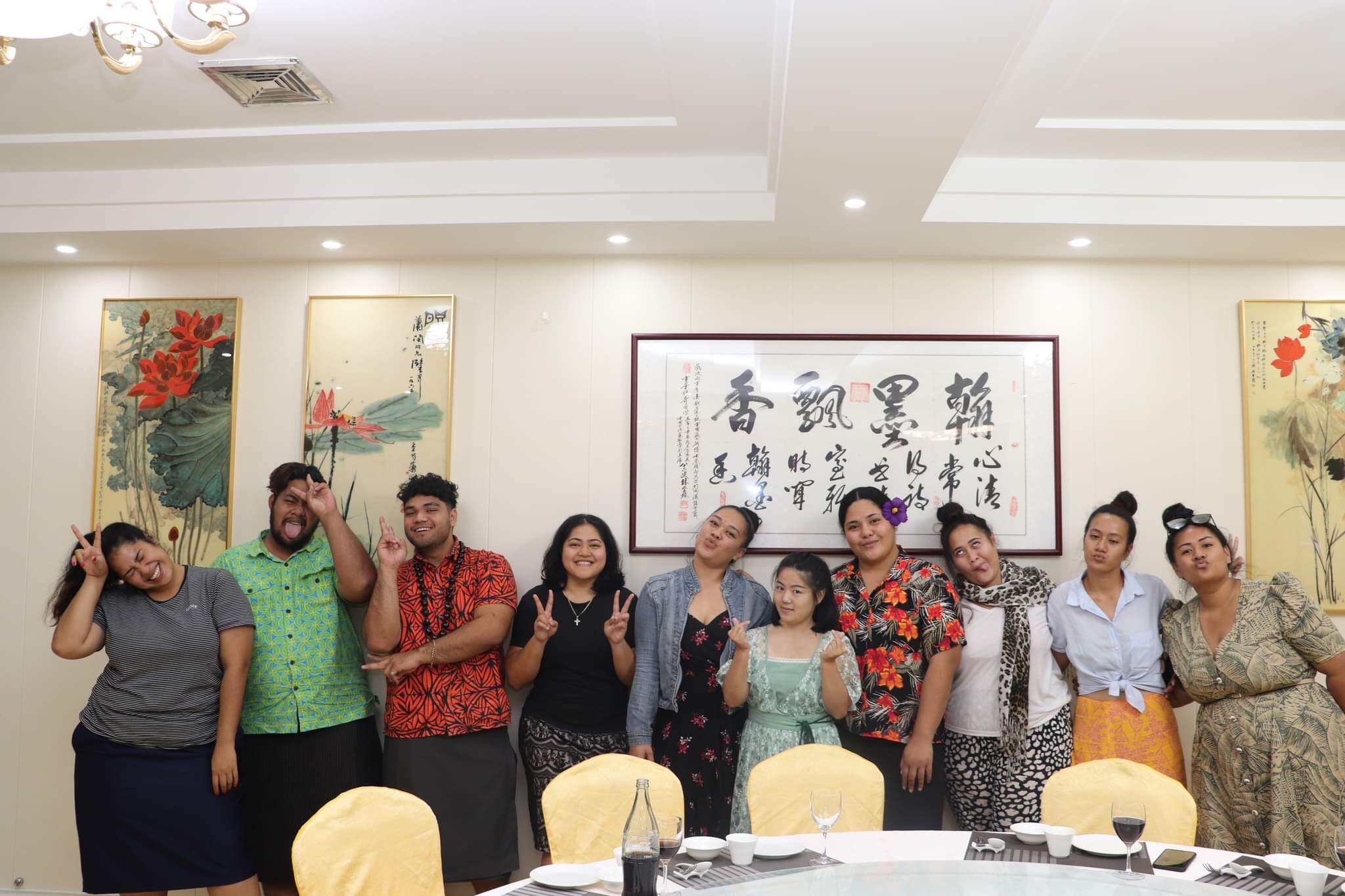 The group also reminisced on the challenges and the opportunities that came with taking  Chinese courses. 
A former student, Elekana Pupi, who was present on the night and took the course HCN100 last year in the second semester talked about the milestones.
"It was a good catch up and it was a good idea to wish our teachers a happy Teacher's Day in China," Elekana said 
"It was a way of showing support to the Confucius Institute and what they have contributed to our academic life and in supportive of the Chinese language. 
"I loved taking HCN100 last year, it was fun and challenging to learn a completely different language but I was glad I had passed it." 
The Confucius Institute was set up in September 2018 in a collaboration between the N.U.S. and the Confucius Institute headquarters in Hanban, China and Liaocheng University. It is a not-for-profit organisation and was created to promote Chinese language and culture. The establishment of the Institute in September 2018 coincided with the celebration of Teacher's Day in China.