St. Mary's prevail over SCOPA in tough encounter
St. Mary's Sports Club celebrated a hard earned, 47-41, victory over rivals SCOPA Aniva in the latest round of the National Netball League at the Netball Multipurpose Gymnasium, Tuanaimato, on Saturday.

The lead changed hands throughout the match although there was not a lot in it.
In the first quarter, St. Mary's had a slight edge, 13-12.
But SCOPA came back in the second quarter, with great composure and strong defense and took the lead from SMSC, 24-19.

During half-time, both teams got the message from their coaches to lift the level of their game and they did,
St. Mary's player Gaufa Salesa had a shoulder injury but she pushed through desperate for her team to succeed.

The third-quarter was heated with both teams throwing everything at each other.
But SCOPA Aniva held a two point advantage, 35-33, heading to the final quarter.
SCOPA players brought on the heat in the last quarter, but SMSC did not want to lose their first game of the second round of the PFL National League. 
The St Mary's team decided to bring in their A-game in the last quarter and stole the spotlight from SCOPA, 47-41.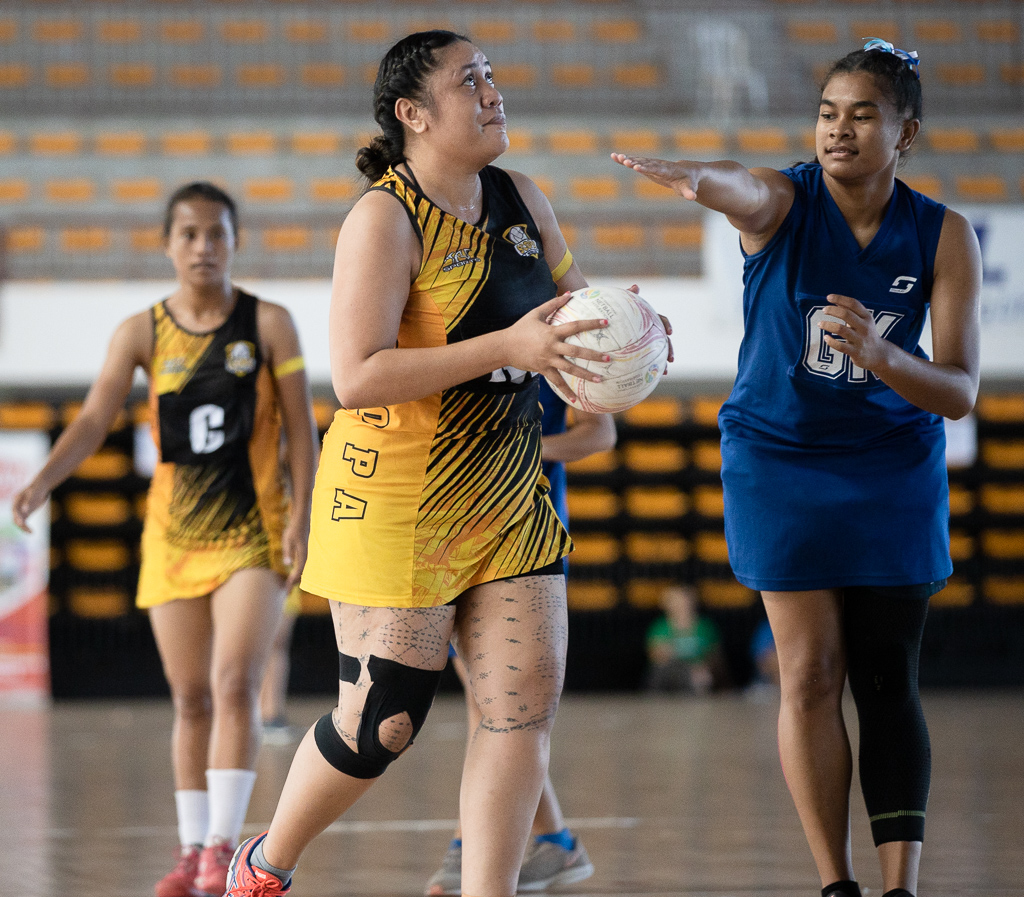 St. Mary's acknowledged their supporters at the end of a tough game.
The SMSC is the holder of the PFL National League Round one A-Grade shield.