Apia Barracudas edges out Letava Bulldogs
Apia Barracudas defeated Letava Bulldogs, 12-10, during a tough clash on the third week of the Rugby League competition at Marist ACP Stadium, Lotopa.
During the first half of the game, Pama Kalolo of Apia scored the first try of the match and added another extra two through a conversion.
But Letava Bulldogs responded with a try and a conversion to lock up the scores, 6-6 at half time.

In the second half of the game, both teams scored a try but Apia was able to add the extra two while Bulldogs conversion was unsuccessful.
Apia's Team Manager, David  Apia, said knew their opponent was going to be tough but they came to win and so they did their best.

"We came to win today, and the outcome was really is amazing," he said. 
"Most of the players played in the Vodafone sevens so they have the skills and the understanding of rugby but this is the league so I'm glad that they managed to keep up their game and played well today. 
"I'm just proud of them today and yes we will be looking at training our fitness level as it is where we need improvements on," he said.
Apia had some of the players who were selected in the Manu Samoa wider squad like Mark Kolio and Pama Kalolo.

Apia has two wins now and 1 loss, same as Letava Bulldogs from Vaoala and Vailima.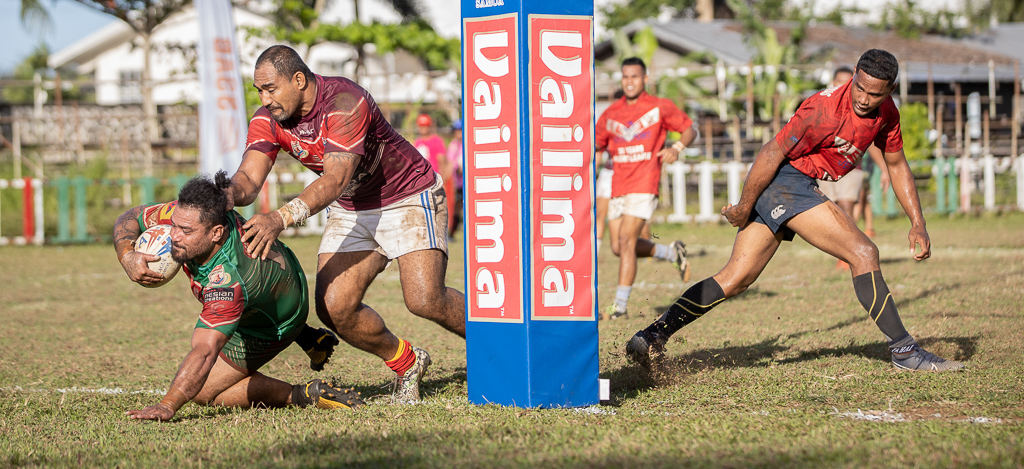 "I was here throughout the whole games, and watching and looking at some of the players today, they are really good but discipline is one thing they lack. But overall, the day was very good. I commend the commentator for doing a great job, he was very active and he keeps people alive and wanting to come and watch. I am the number one fan of rugby league," he said.