Taula Eels back to back champions
Taula Eels have done it again. They have backed up their win last week with another comprehensive victory in the third leg of Vodafone Samoa Sevens Series, defeating Matniuel Laulii Lions, 36-5 at Apia Park. 
The victory places them in a good position heading to the fourth leg next week which will only be contested by the top 16 teams.

Taula Eels secured their place in the Cup final winning their semi-final against Tepatasi, 31-7. 
But for Laulii Lions, they made it to the Cup Finals after defeating Ott Constructor Tama Uli, 12 - 5.
Two tries from Taula Eels saw them nudge ahead, 12-5, at the halftime break with Lauli'i's response coming by way of a Joe Perez try.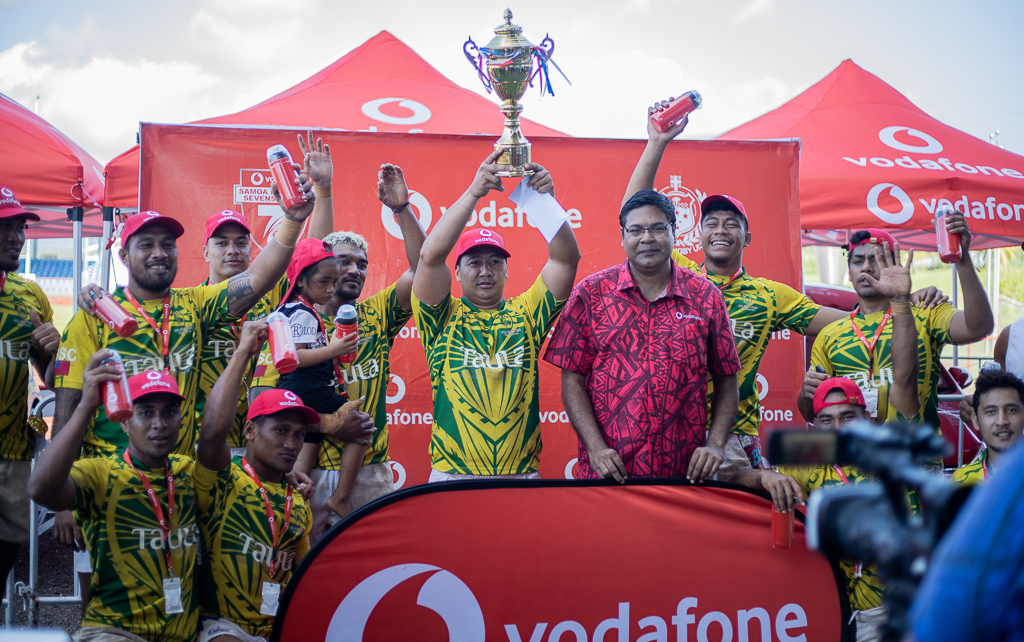 Taula Eels came back stronger in the second half, scoring four more tries to consolidate their lead and secure victory.

Coach Sooalo Fono Pitoitua told Samoa Observer he was happy with the outcome but reckons they still have a lot of work to do next week.

"The game today I am proud and happy," he said. 
"However, we will be working on our fitness level, I know that there is still a need to improve that in order for our team to be consistent in their position. And we hope to keep up our game and improve each week."

The win gives them the first place ranking with Lauli'i placed 5th.

For the women's sevens series, SCB Apia Maroons did it again, they won their final match against Tepatasi, 29 - 7. It is also a back-to-back win for SCB Apia Maroons, and they have defended their village's honour by winning in their home soil.

The Most Valuable Player (MVP) for the women went to the SCB Apia Maroons captain and for the men's it was Tipa Sapeti of Taula Eels.

Next week, only 16 teams will contest the title.
They are Taula Eels, Ott Constructor Tama Uli, Tepatasi, Lulumaivini Ulutogia, Matniuel Laulii Lions, Izusu Aana Chiefs, SCB Apia Maroons, BBE Vaiala, Vailima Marist St Joseph's, Rosalote Lupe Siliva Sapapalii, AST SCOPA, Schwartz Con. Falefa Storm, Malie Sharks, Saleimoa, Saasaai Gas Station, and St Pierre Chanel Malotau.

The last four Malie, Saleimoa, Saasaai, and Malotau had to earn their points in order to qualify into the last four spots left for the top 16 additional seven next week.

Hundreds of fans were at the Apia Park to support their teams as the series gains momentum.

For the third and fourth place, Tepatasi defeated Tama Uli with 34 - 12 win. And Lulumaivini Ulutogia upset Vailima Marist St Joseph's with a 15 - 12 win for the fifth and sixth place.