From humble beginnings, S.S.A.B. launches in N.Z.
Samoa Stationery and Books Ltd (S.S.A.B) was opened its latest branch in Auckland New Zealand. Last week, Sei Oriana was officially opened at the new Samoa House at the Mangere Town Centre. Owner and Chief Executive Officer, Fiti Leung Wai, delivered the keynote address. This is what she said:
Fiti Leung Wai 
Owner and Managing 
Director of S.S.A.B
Talofa, Tena koutou, tena koutou, tena koutou katoa and greetings in the wonderful name of our Lord Jesus Christ. It's such a warm and exciting feeling to see all of you here this evening. Thank you all for making the effort to be here for the official opening of SSAB Auckland, particularly:
a. My cousin Reverend Richard Reed and your good lady le Faletua ia Lynette. Thank you for gracing us with your presence tonight; we are honoured. On behalf of SSAB Samoa, and also our MD for SSAB Auckland le Afioga ia Teuaililo Leitu Ligaliga, I bid you all a warm Samoan welcome. Talofa lava and welcome to SSAB Auckland, Sei Oriana's opening.
VISION 
The vision to set up a SSAB branch in Auckland started last year in May. I came to meet with the Right. Honourable Prime Minister Afioga Toosavili John Key after being made the NZ Prime Minister's Fellow 2015.
My first meeting was a round table discussion with key agencies including:
1. Pacific Trade and Invest , 2. Samoa's Trade Commissioner, 3. NZ Samoa Trade & Investment Commission, 4. Pacific Cooperation Foundation, 5. Samoa Business Network, 6. Ministry of Pacific Island Peoples, 7. Ministry of Foreign Affairs & Trade 
During that meeting, I remember our Samoa Trade Commissioner Afioga Tofaeono Fonoti Dr. Fuatai saying there is a huge imbalance in trade. That is, there are about 100 containers going to Samoa per month and only a few containers leaving Samoa with export products. 
I remembered saying to the Right. Hon. Toosavili John Key when he came to visit me at my shop in Samoa last year July during the All Black Games , "You'll be proud of me". He asked why? I responded that, "I contribute to your GDP because I import a lot of containers from NZ". He said "Keep it up" and then laughed! 
So, to balance things out - that's why I invited a lot of my suppliers here today because they need to also contribute to our GDP or economy back home by buying a lot from Sei Oriana products tonight – hopefully with all the purchases tonight, there might be a possibility of another container of handicrafts leaving Samoa in the next week! Aye Graham Hedges from Croxley, no pressure!
So that first meeting with the key agencies last year got me thinking about opening a shop in NZ which would sell products from the Pacific, mainly from Samoa. This shop would be like an outlet for Samoan products such as handicrafts, clothes and lots of other Samoan products. 
Samoa's Trade Commissioner Afioga Tofaeono Fuatai also advised me that our Samoan Government was building a 3-storey building and would also welcome Samoan businesses if they want to setup their businesses in NZ by renting here. 
Tofaeono suggested I approach Samoa's Consul to NZ, Afioga Faolotoi Reupena Pogi for rental space at the building next door which was under construction at the time. Faolotoi Reupena was very helpful and was always willing to meet with me every time we visited. As a result of our negotiations and consultations, SSAB Auckland secured rental premises of almost 200 square meters. 
JOURNEY
The journey that I took with my staff which has led us to the opening of SSAB Auckland has been challenging and arduous. The vision to open a shop here in NZ was indeed bold and not widely shared, particularly by the banks in Samoa that had turned down our proposal for funding. But fortunately, Samoa's National Provident Fund especially the CEO Faumuina Esther Lameko and former Chief Investment Officer for Samoa's National Provident Fund, Petra Suhren shared our vision and took a punt with us. 
Many had said that SSAB cannot compete with other big businesses that are already here in NZ in terms of stationery, electronics, etc. But I had a different concept for our branch here. I saw that we have a huge Samoan and Pacific Island population here in Auckland and there are a lot of products and services that our Samoan people and Pacific people here wanted but could not be found under one roof. 
In addition, such items needed to be of good quality and reasonably priced. 
I also saw the need for a shop here that sells a wide variety of Samoan books, not only for our people but for the schools here that teach Samoan language.
Another exciting aspect of our shop here is an area which will display products such as refrigerators, TVs, beds, etc where people here can buy for their families back home. The benefit of having this new service is that you don't have to ship anything back to Samoa and risk them being damaged. You just pay here and let your families pick up the products from our shops in Samoa. All products we supply in Samoa are entitled to after service support by my qualified technicians.
Most importantly, pursuing my vision to open a SSAB branch in NZ meant I could help our people back home in Samoa develop their businesses by giving them the chance to sell their products here in NZ thus expanding their market base. 
• The only concern about business thinking in Samoa is that when my Samoan handicraft suppliers come to sell their products; when they first introduce a product to me the price would be like $28.00 and when I want to order 3 doz the price of that same products increases to $32.00
• Seriously, so please note that if you find a product tonight at Sei Oriana and the price is $40 and you may want to order 20, don't be surprise if we quote back and the price is $50.00
• There's a lot of learning needed back home with some of our entrepreneurs
We still need to support our entrepreneurs back home hence the set up of Sei Oriana. Developing entrepreneurs back home would result in more employment and prosperity for Samoa. Perhaps that may reduce the phone calls from Samoa to you here in NZ for money for their many faalavelaves. 
GRATITUDE
It would be remiss of me to not mention those who have been supportive and instrumental in establishing SSAB Auckland 
(a) First and foremost is our Heavenly Father who gives us wisdom; faith and courage;
(b) Our Honourable Prime Minister, Susuga Tuilaepa Malielegaoi and our Samoan Government for allowing SSAB to rent here in our three storey building 
(c) Samoa's Consul to NZ, Afioga Faleotoi Reupena for his patience and for sharing my vision;
(d) Samoa's Trade Commissioner, Afioga Tofaeono Fuatai for suggesting ways to promote trade which resulted in the idea to open this shop;
(e) Afioga Faumui Esther Lameko CEO of the Samoa National Provident Fund and Petra Suhren for believing that SSAB can succeed in Auckland and wantng to help our entrepreneurs back home in Samoa expand their markets outside Samoa;
(f) Alan Annan of Annan Interiors for his persistence and steadfast approach in obtaining the consent for the fit out of our SSAB Auckland shop Thank you very much Alan – you have a Samoan heart; always willing to help. Our shop looks elegant and beautiful – just like you,
(g) Sincere thanks to Angus Malietoa, a young and successful Samoan who is now the General Manager of Kyocera NZ. We are all so proud of you. We appreciate your help with our Kyocera copier; as we can now offer printing services in our SSAB Auckland branch.
(h) Our local lawyers, Andy Nicholls of Chapman Tripp and Patrick Casey of Malloy, Goodwin Harford.
(i) I would also like to acknowledge and sincerely thank these people who have supported SSAB Auckland with its set up:
a. Michael Duffin from Elive
b. Kelsey Smaill and Markus Feldmann from TGV
c. Our dearest friend Rebecca Badorek-Pascoe??, Tim Howard and Stephen Worsley – thank you for our Buro chairs (guests – these are the best chairs)
d. George Lutu from Sleepwell. I thank you George for your big heart by providing the food tonight at cost. 
e. Our Samsung Team – Angus Macmillan and Ryan Jolly
f. The Meleisea-Aumua Mafutaga
(j) I would also like to acknowledge the assistance of the following people with the marketing of SSAB:
a. Class of 88 St Joseph's College Samoa in NZ – thank you for always marketing and helping Ming and I and SSAB Auck.
b. Sulu Robertson from Auckland's Chamber of Commerce
c. Tuala Tagaloa Tusani of Grow Pacific Ltd
d. Joe Fuavao from Pacific Islands Trade & Invest (PT &I)
e. And especially my friend and former colleague Jackie Curry, Marketing Consultant and Angie from Spasific Marketing & Business Consultancy – thank you so much for organizing this exquisite and successful launch. Thank you for working closely with my Marketing Manager, Asia Stanley
(k) I would also like to thank my 3 mothers for their ceaseless prayers for me, namely my dear mother Nino Fuimaono Lafaele Vito, my mother Taituuga Kuini Leung Wai and my late and dearest mother Epenesa Saifoloi Malepeai.
(l) My dear friends and family (both mine and my husband's) who are here – thank you uncles, aunties cousins and all our relatives for coming
(m) My SSAB Staff from Samoa – special thanks to my Deputy CEO, my Managers Manu, Jody and Asia and also Aone, Poima, Alamu, Zak, Sia and Niu.
 My SSAB Staff in NZ – my Managing Director for SSAB Auck, Leitu Puleitu Ligaliga and her husband Simi Ligaliga, my Deputy MD, Lydwina Tasipale and also Senior Sales and Accounts staff Maria Matafeo.
(o) My sisters Soso, Tilua and Pai
(p) And last but not least, I want to thank my dearest and loving husband, Tuatagaloa Aumua Ming Leung Wai. Thank you for all your support and endless love for me. Don't worry, all our loans for setting up SSAB Auckland will be paid; just look at all the potential customers tonight.
To conclude, I give glory and honour to God for enabling SSAB to open a branch here. He is the all powerful and almighty God who grants us wisdom and knowledge. To be used by God to be a blessing to others is truly humbling – I'm truly honored and thank you Lord!
I thank you all again for coming today and witnessing the official opening of SSAB Auckland. God bless you ALL and also God bless SSAB Auckland (Sei Oriana) and our people back home. God bless and Soifua.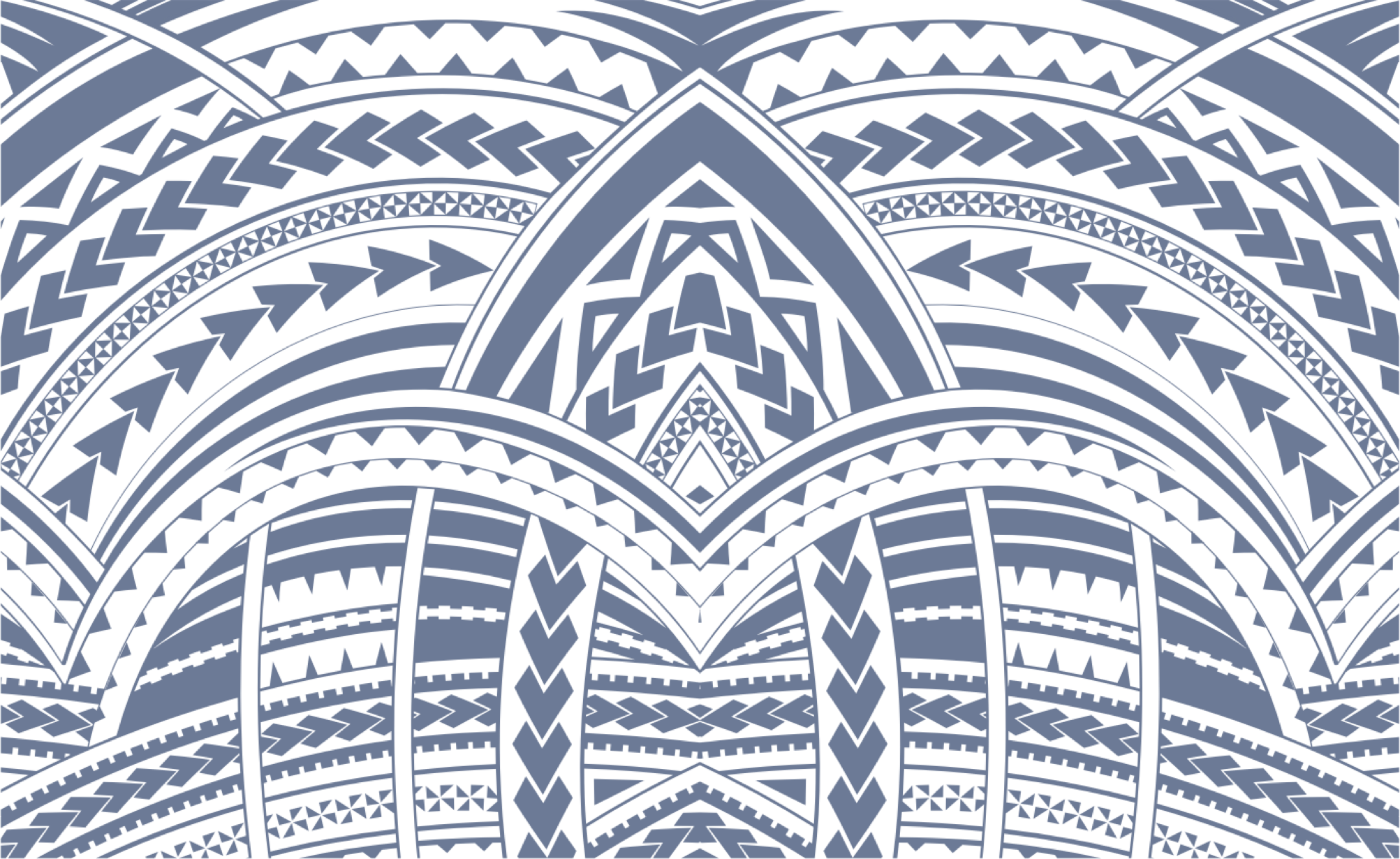 Sign In