Share Health by donating for someone else's fees
The doctor behind a socially-focused health clinic has taken her first steps towards giving back to the community, with a 'pay-it-forward' system for fees. 
Dr. Salote Vaai, who started Health in Her Hands clinic in Vailoa earlier this year, said she hopes the initiative will not only bring more kindness into the world but enable women to access services that they otherwise may not be able to afford.
Inspired by two unsolicited donations to the clinic, Dr. Vaai decided to invite all her patients and members of the community to consider donating to a patient fees fund, so that she can offer free sessions to those who need it.
"I do get quite a few patients from rural areas and Savai'i who come and don't realise it's a private clinic and that it is more expensive than the hospital," she said. "So they come but they are surprised by the $40 fee. I don't blame them as they have been going to the public system all their lives."
And as a women's health clinic, the doctor is often being recommended to women who for various reasons cannot spend long hours waiting at the hospital for the public services in gynaecology or antenatal care.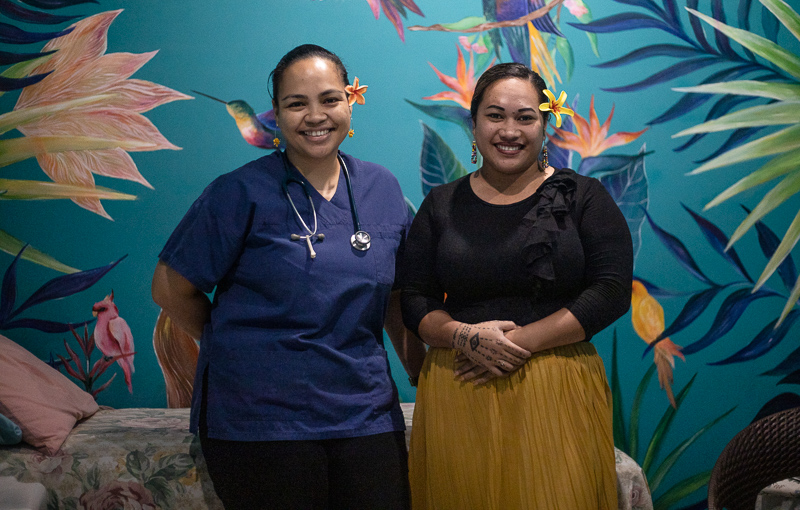 But Dr. Vaai had founded Health in Her Hands as a social enterprise, a style of business that uses some of its business model to engage in charitable work. For the clinic, that means helping improve access to healthcare.
She had initially hoped to turn some of the revenue from the clinic towards running activities in the rural areas of Samoa on women's health but found herself doing a lot more free sessions than she anticipated.
"We have been doing a lot of pro bono work, but the principal of a social business is that you still need to make your revenue in order to fund the social part of the business."
When her friend and patient called to ask when she and her children could come and leave $100 with her to go towards other patient's fees, a lightbulb went off in her head.
"Our project is #ShareHealth, where we allow clients, or people who aren't clients to pay for someone else's visit.
"So then someone will come for a visit and instead of being asked to pay they will be given a card that will saying someone has decided to Share Health with you.
"We are hoping not only it creates more kindness in the world but also allows more people to access the care we can give in this clinic they may not have been able to afford."
The pay-it-forward model has been popular around the world and notably in the hospitality industry, where customers are encouraged to leave money for the next customer's coffee or meal.
"We hope that in sharing kindness, without seeking reward, we share encouragement and inspire people to help others in their community. 
"The principle is that if everyone who benefits from an act of kindness, pays it forward, we create an ongoing ripple of kind acts around the community and the country, and even the world," Dr. Vaai said.