University students fight coronavirus on campus
By Talaia Mika

•
19 July 2020, 4:00PM
While Samoa remains one of the few countries in the world yet to have a case of COVID-19, students at the National University of Samoa are not relaxing their efforts to ward off the virus. 
At the National University of Samoa's (N.U.S.) foyer on Friday, hundreds of students opened 18 new sinks installed across the campus, as their response to the global pandemic.
The project was initiated and funded by the N.U.S. students but was led by the National University of  Samoa's Students Association (N.U.S.S.A) under the slogan: "Wash hands, save lives".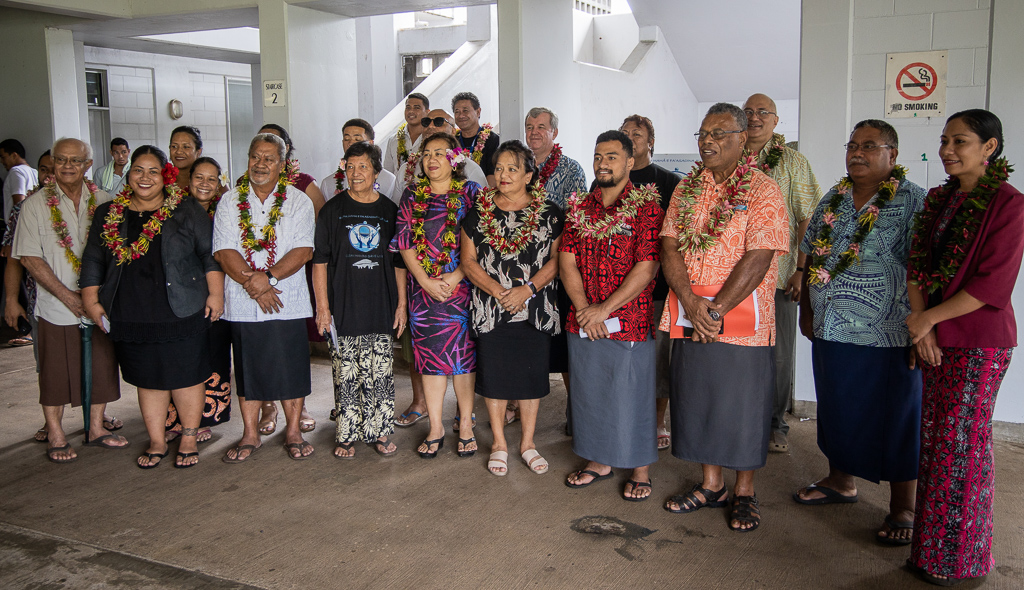 Speaking to the Samoa Observer, N.U.S.' Vice-Chancellor, Professor Aiono Dr. Alec Ekeroma, expressed pride in what his students had accomplished. 
"I'm extremely proud that the students have seen fit to spend some of the money that they've accumulated over the years to fund this program," he said.
"So that message is worth keeping on and worth pushing that message as well because really it's not just the ministry of health that should be promoting that message it should be everyone.
"Because it means really that there is a bar-in from the students because if the university was to fund everything, they might even vandalise things."
A large percentage of the students' fees are understood to go to their Association.
The student-driven project came from the state of emergency government directive on social distancing and keeping clean hands which mirrors the World Health Organisation's main message. 
Aiono said he is confident that the students will make good use of the funding for the project. 
"If they know that their money went into the sinks and everything, then they will tend to respect it and they will have ownership not only of the sinks taps and everything but also, they have ownership of the concept," he said.
"The concept that washing hands, keeping healthy and clean will prevent the disease from being transmitted so when the students come in, because that's the reason why this exists, is to get the students to have a bur-in so that they are committed to actually washing their hands.
"And by emphasising that, then hopefully because there is no need for us to police seeing whether we should enforce. I think it should come from within."
The students bombarded their foyer with matching shirts. They concluded their program with a TikTok dance on the field with the VC and lecturers involved.
According to Aiono, they are also looking at putting more sinks at the maritime school while two are already installed at the school of medicine.
By Talaia Mika

•
19 July 2020, 4:00PM