Drunk driver escapes injury in car accident
By Hyunsook Siutaia

•
13 July 2020, 3:00PM
A Toyota Hiace pickup truck crashed into the gate of the home of a retired Methodist Church pastor in the early hours of Sunday.
An eyewitness, who lives two blocks away and did not want to be identified, told the Samoa Observer that he came across the crash scene on his way home Sunday morning and saw a big crowd gathering.
"When we passed, there was quite a crowd that had gathered around the car. It probably happened early this morning," he said.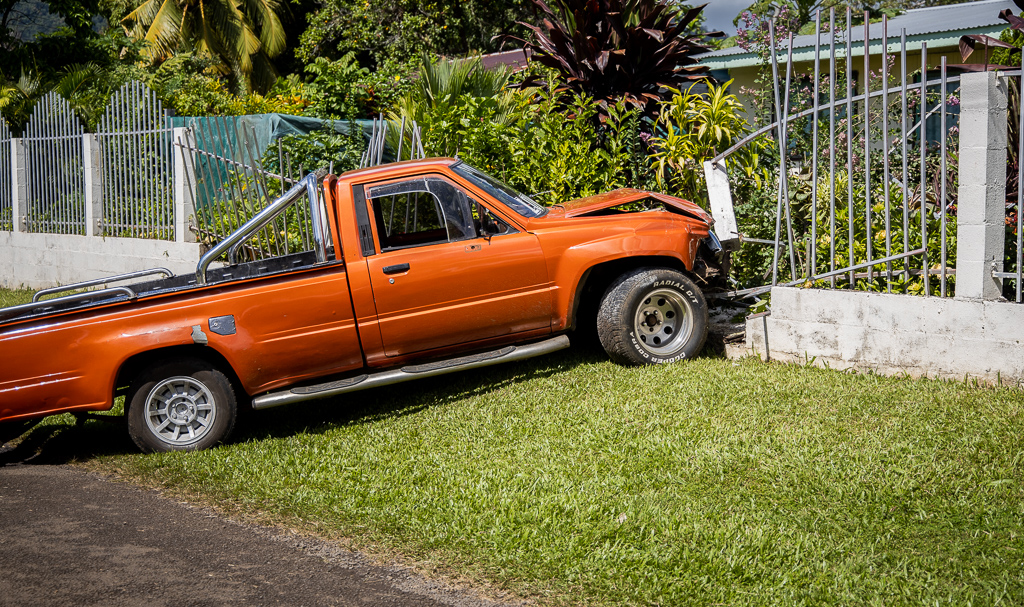 He said he also heard from those who had gathered, after the crash had occurred, that the Police had charged the driver for not undergoing the breathalyzer test effectively and he had been taken to the police station for further questioning.
Another eyewitness, who spoke on condition of anonymity, said he heard the driver of the vehicle in the crash was male and also intoxicated when the crash occurred.
"I wasn't here when it happened but it was just this evening [Sunday] that the vehicle was removed from here," he said.
The family of the church pastor – whose gate the driver of the Toyota Hiace pickup truck crashed into – did not want to comment when contacted by the Samoa Observer.
They instead referred this newspaper to the Police as they said the matter is now being investigated. 
When the Samoa Observer visited the crash scene again at 5pm on Sunday, the damaged vehicle had already been removed. 
By Hyunsook Siutaia

•
13 July 2020, 3:00PM