Mixed views on clergyman's sex assault comments
By Soli Wilson

•
07 July 2020, 4:00PM
Napoleone Manuleleua, Vaimoso and Tulaele, 53
The Father's teachings regarding ladies' clothing is valid, because if we go to church, the temple is holy, it is where His children come to worship, and not where women can dress inappropriately. It's not the clubs they're going into; it's the house of the Lord. But there are different beliefs. Even I do not want to say something that would offend a certain group of people, a Father or the Church, but my advice would be to just deliver the Word as it is with the hopes that it revives one's spirituality and deliver it in such a way that is received well by your audience.
Sandra Laufili, Saleimoa, 35
Such teachings should take a lot of thought because life goes by fast as a Samoan proverb says: 'ole lou ma lona fuata, ole taimi ma lona suiga'. There is no reason for you to observe women's clothing. Nowadays we rely on human rights; it is the women's right to dress however they like and feel comfortable, [there is] no need to criticise how tight one's clothing is. The heart is what matters, not what they wear. You sin because you're looking [...] too hard. Such comments can reflect how narrow-minded [people] can be and that's not nice.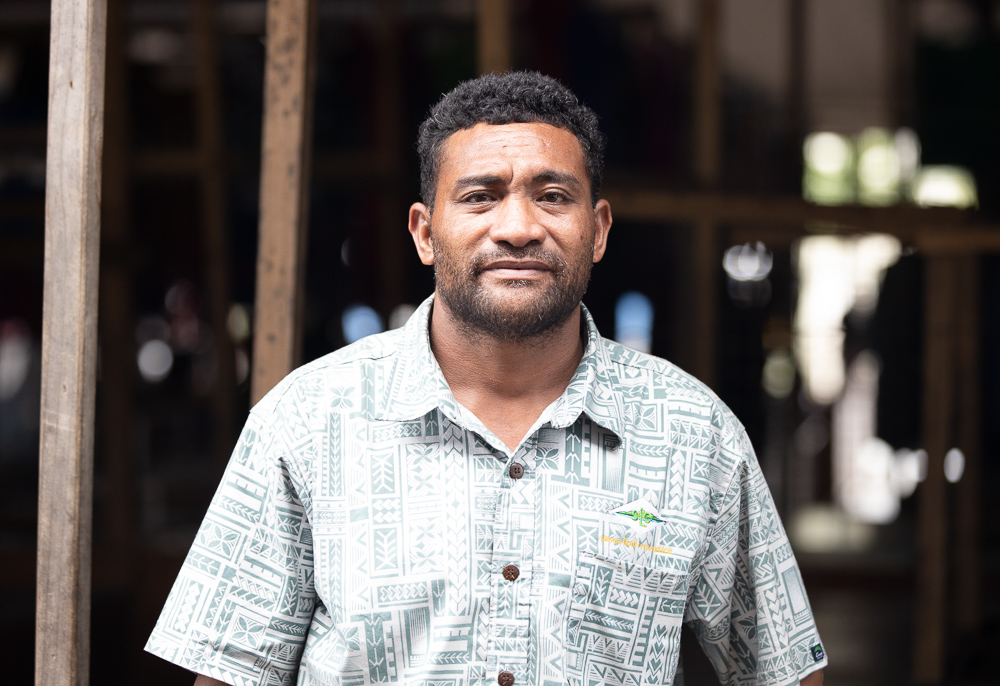 Esera Levika, Tufulele and Afega, 35
The Father's topic is [appropriate], although the problem is, life goes forward. And if such clothing is to be banned from our country, maybe there will be no more [rape], but to the human eye, there's no such thing. Not all are blind to such circumstances but there should also be a willingness to not let temptation overcome us. If such thoughts overcome us it's the perfect time to move closer to the Lord, and try to hear him out, not to do what you are tempted to do. But the teaching itself is great, it's thought-provoking. It allows us to expand our thinking on such issues. The parents have the role to [oversee] what their children are wearing and see where their children are. I approve of [the issues] Father Muliau [...] raised.
Mark Kolio, Manono and Luatuanuu, 20
I support [these views] 100 per cent as there are so many changes that I see nowadays. [Enticement] from the girls is strong in their clothing, their styles. Even with their hair they cut and dye, it's [displaying] their willingness for the men. All this as they forget the sacred boundary between a male and female, from one person to the other. I know it's true because there needs to be a change. Women should not be wearing alluring clothes. Wear puletasi or ie lavalava as we have always worn from the beginning.
Regina Leaupepe, Togafuafua, 18
I support what he says in regards to what women wear to church, in the temple. Because the house of Worship is holy, so women need to dress appropriately. Not dress to entice anybody, especially the older men and the young men, because it seems some girls do it deliberately. And at this moment it is not hard for the pastor's eyes to look their way. It is not hard to sin and seeing such clothes in church may be tempting for them too. I advise the young women, especially those who have this habit of not using their common sense, to dress appropriately: wear a puletasi.
Faimasasa Vaifale, Nuu Fou 22
To me, the Padre's teaching is on point. In such a way that the lady should protect her integrity, her clothing should be appropriate, not to reveal her private parts. Some girls, to be frank, it is almost as if they are naked. This is why problems arise in homes; it is due to what they wear, they dress as if they want to attract. That's why I [support] what the Padre is saying, he's totally right.
By Soli Wilson

•
07 July 2020, 4:00PM