No social distance as S.N.P.F. contributors cash in on dividend
Hundreds of Samoa National Provident Fund (S.N.P.F.) contributors queued for hours, some starting as early as 6am on Wednesday, to take advantage of financial assistance offered by the Fund through the 9.1. per cent dividend, declared last week.
The S.N.P.F. headquarters in Apia was so packed that the Police were called in to enforce the social distancing requirement under the coronavirus pandemic State of Emergency (S.O.E.).
A mother of two, Telesia Sale, said so desperate were they for financial help her and her husband took their whole family to Apia in the morning.
"We did not have a babysitter so we had to bring all the children to town," she said.
"As a family we are struggling financially so hopefully this assistance will lessen another burden.I heard that we are not getting it all out at once, that is good since we need it for other priorities later in the year."
Another contributor and father of two, David Tameko, said he joined the line before 7am because his family needs the money.
"I am patiently waiting to get some form of cash so I can use it for our family needs," he said. "These are difficult times we are facing. My wife recently lost her job and so I am the only bread winner, so this is truly a big help for my family."
With Samoa struggling with the economic impact of COVID-19, the financial injection from S.N.P.F. to the economy is highly appreciated.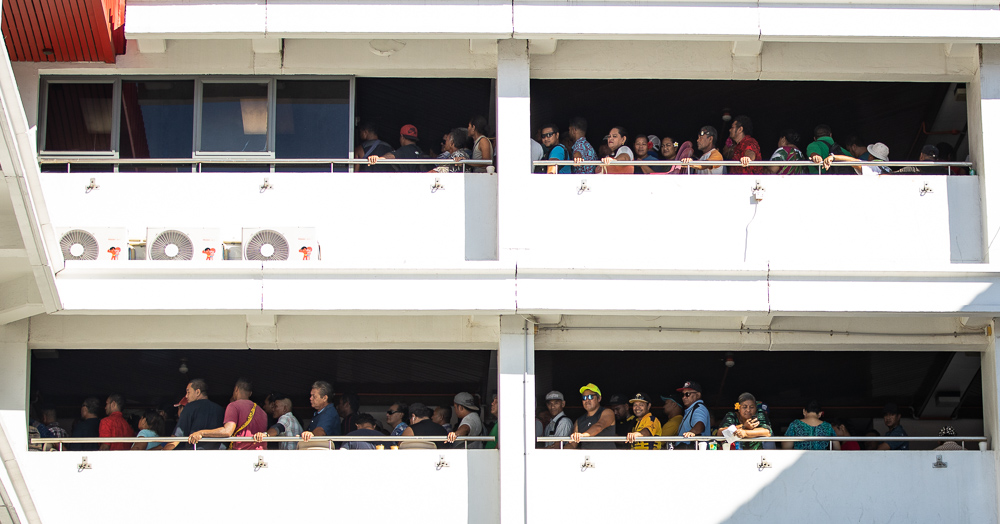 According to the Minister of Finance and S.N.P.F., Sili Epa Tuioti, the total dividend is valued $64.5 million, with contributors receiving $43.2 million in cash.
However, the disbursement of the dividend to members is $7.8 million (1.1 per cent) paid in cash to members on 2nd December 2019; $21.3 million (3 per cent) to be credited to members' contributions accounts on 1 July 2020; $14.2 million (2 per cent) paid in cash to members on 1 July 2020; $10.6 million (1.5 per cent) paid in cash to members on 30th November 2020; and $10. 6 million (1.5 per cent) paid in cash to members on 22 March 2021.
Sili said the fund recognises the economic adversities facing Samoa at this present time as a direct consequence of the COVID-19 pandemic.