Savai'i nurses jump for joy, savour graduation
Two nurses from Savai'i jumped with joy this week when they graduated with Bachelors of Nursing from the National University of Samoa.
Jessie Uati, hails from Samalaeulu Savai'i while  Uaina Fiso comes from Palauli on the big island.
While there was no official graduation due to the COVID-19 state of emergency orders, the occasion was still a moment to savour for the proud graduates when they finally go their degrees.
"I have always dreamed of walking up the podium receive my certificate and have my parents and family witness it," Ms. Uati said. 
"This is such a big thing for me because I have worked so hard to earn it and it was a very difficult journey for me."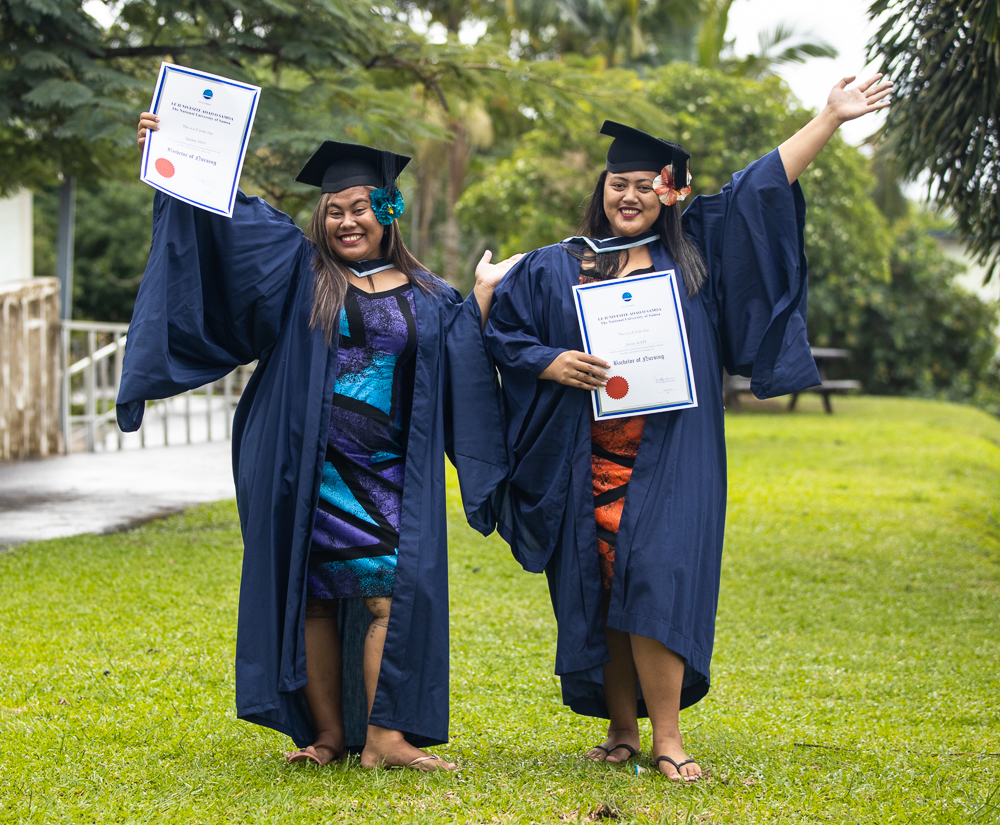 Ms. Fiso echoed the same sentiments, adding she wanted to make her family proud, especially on graduation day.
"I know that this is all due to the pandemic so it is understandable," she said about the absence of a formal graduation ceremony. 
"For four years I have had sleepless nights, migraines and stressful days just so that I could get this piece of paper and today I have finally received it. It may not have been what I have imagined but it is what it is."
The pair, who are already working as nurses at the Tupua Tamasese Meaole Hospital, were presented with their qualifications at the National University of Samoa on Friday.

"We both worked at the National hospital and during our years of battle to get this certificate, we had our first-ever work in the community. During the measles, we also joined the Mass Campaign and we went to do injections for the community. It was a tough job but we were able to do it. The four years of struggle has finally paid off," says Ms. Uati.
They also congratulated their whole class.
"We couldn't have done this without the support of our families and loved ones," they said. 
"We also want to thank our lecturers for the things they have taught us throughout the four years. And also a big congratulations to all the graduates of the Bachelor of Nursing, wishing them the very best."