Island Base FM makes documentary
A Samoan-based radio station has done a documentary on the journey they took to set up a radio station in the Pacific Islands and the challenges they currently face in Samoa.
Island Base Samoa uploaded their documentary to YouTube last Thursday with the second part of the film expected to premier on live television in New Zealand and online on Thursday. 
Base FM [New Zealand] and Island Base Samoa Managing Director, Jasmin 'Jazz' Ziedan, outlined some of the challenges they faced when establishing their station in Samoa in the first documentary. 
Their biggest challenge was getting all the gear shipped from overseas in time, not just through Samoa but through customs. A few of their equipment got lost through shipping and some were even shipped straight to American Samoa instead of Samoa. 
Another challenge was recruitment and finding the right people to do the job.
Jazz, during her interview with the Samoa Observer, elaborating more on the struggles of shipping their gear "literally half-way" across the world.
"Samoa customs was another story. Tammy Annandale, our local Island Base team member at the time, was basically on the phone daily trying to track down our items and chase up the release together with the amazing Teuila at PFL," she added. "But Base FM technician Barrie Ewens who we had brought over from N.Z. was the main person handling all the gear. And he was stressed hard and probably aged by at least five years during those weeks. Absolute legend!"
Nonetheless,  It was a real team effort from both the local and the New Zealand team back then.
The Island Base team has set up an all-new fully functional radio station with an island-wide FM frequency and global apps and live stream.
"This was actually the first time for Samoa to have a worldwide live radio app and for free download even," she added. 
Their launch last year went hand in hand with five concerts, which Jazz says was quite an achievement for them and that it had been a wild ride for them as seen in the first part of their documentary.
They brought over 16 international DJs & artists for free youth workshops and live shows in Samoa since. Jazz said that what was most important for them was working with local Samoan artists, especially the up and coming local artists who were featured in Part 2 of the documentary. "Creating that song together was magical and the results show it all: 50,000 views in just 1 week!" she added. "Truly connecting the people and sounds of the South Pacific that's our mission and that's what we have done since launching the brand."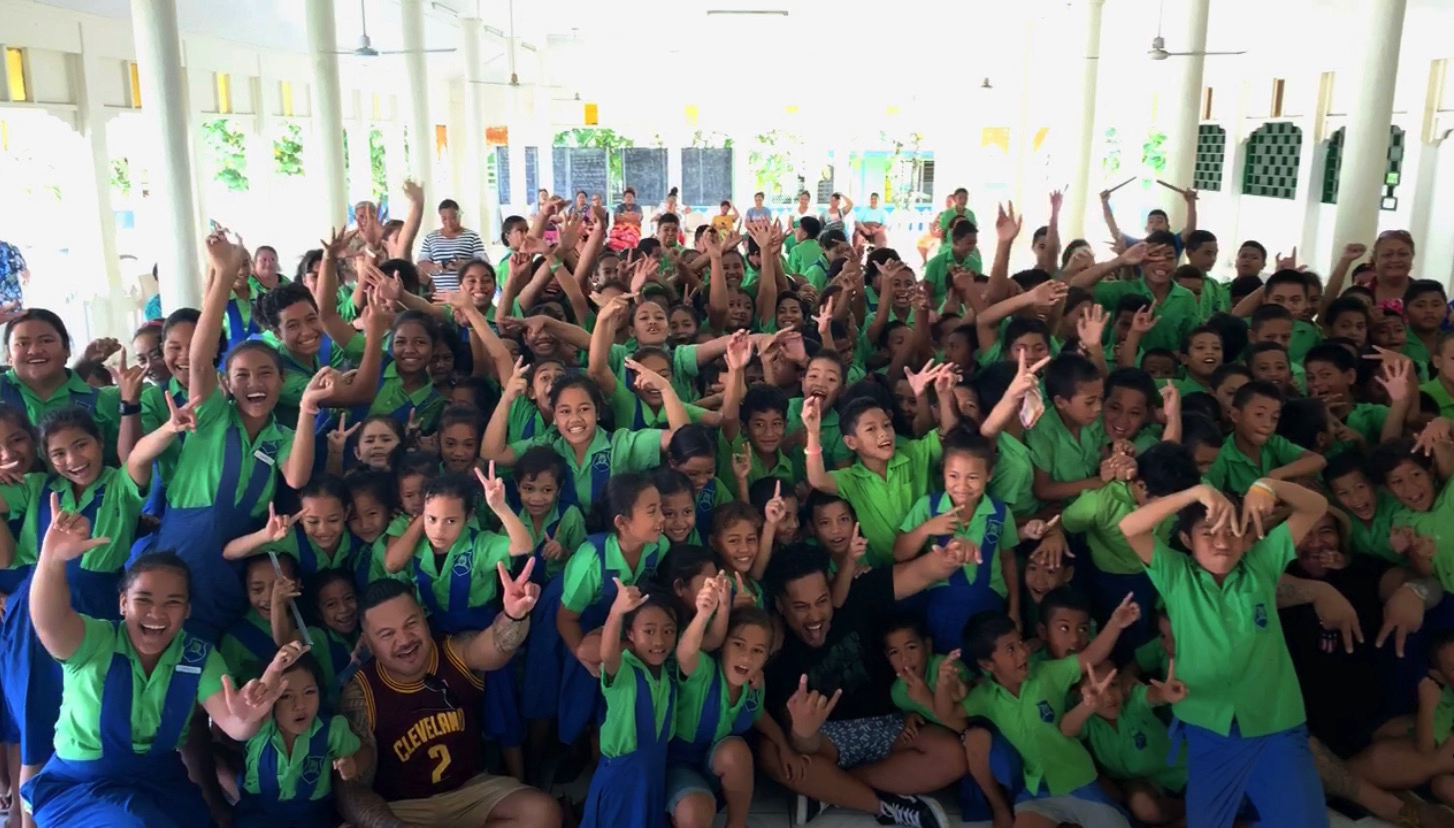 Some of the obstacles that Island Base aced since launching included the lack of venues and bars to perform in for artists and the limited set up of staging, PA systems and equipment.  Teaching songwriting was one of their goals through their workshops as they wanted to encourage the local artists to create their own original songs.
"Overseas you can find venues with fully existing setups to walk into and start playing but in Samoa, it's mainly the resorts that act as 'venues' and you have to source and build everything from scratch still. Then the closing times are so early, too," she added. "Samoa is very much all about 'what they know'. Selling the same items at the markets for examples and when it comes to music, it's mainly covers of the same songs, rather than originals. That really restricts the music scene and being an artist as a potential career."
Jazz says that Base FM is different from other radio stations in Samoa because what people hear from them is not a rotation of the same songs but live DJs in the studio playing their favourite songs and mixing and jamming live on air. 
"We feature over 100 DJs on the station throughout the week and they actually share their own music and passion with the listeners," she said. "Weekends are completely ad-free and weekdays are also only 1 min of ads per hour and no talk shows either - we prefer to let the music speak!" 
They have incorporated Samoan content into their music as a lot of their DJs are Samoan and some of the artists they play including their good friends Punialava'a, Sammy Atoa, Justin Wellington, Poetik and Mr Tee.  
Their DJs address their Samoan listeners on air all the time and they did an awareness campaign during the measles outbreak and now through their Island Base documentary to showcase beautiful Samoa.
Jazz says that they will continue to bring more international artists to connect with the locals through free community programmes, workshops and live concerts. 
"We had top award-winning artists Kaiit (PNG) and even Charly Black (Jamaica) all lined up for Samoa before Covid-19 hit," she added. "So we are just waiting for borders to open again and travelling to be safe but have some great new projects in the making, some in collaboration with our good friends from Ready for the Islands, too."
Island Base Samoa's overall mission is to educate through music and connect the people and sounds of the South Pacific. They opened in Samoa as they believed that there is an incredible amount of talent here but not enough outlets for artists to make a career out of their craft or be taught the ins and outs on how to write music, release music and music licensing. 
"Capturing it all and releasing it as a documentary, everyone can take part in the journey," Jazz said. "At the same time, we are able to build more awareness for local talent overseas and showcase beautiful Samoa.
"We realise that right now is the time when Samoa needs all our support and by releasing the documentary worldwide and also on nationwide TV in New Zealand, Samoa's #1 tourist destination, we aim to do our part to help to promote the island nation."