Court verdict to impact press freedom
By Alexander Rheeney

•
16 June 2020, 6:37PM
The guilty verdict against Philippines journalist and editor Maria Ressa has reverberated across the region and shocked press freedom advocates.
The Manila Regional Trial Court reportedly found Ms Ressa, the Executive Editor of the Rappler news website in the Philippines, guilty of a cyber libel charge on Monday and amongst other penalties sentenced her to jail.
The same court also found former Rappler researcher-writer Reynaldo Santos guilty of a similar charge, both guilty verdicts are in connection to a defamation case filed by local businessman Wilfredo Keng. 
Samoa Observer Editor-in-Chief, Gatoaitele Savea Sano Malifa, who is a member of the International Press Institute (I.P.I.), was part of a press freedom discussion panel at the I.P.I. World Congress in Geneva in June last year that also included Ms Ressa.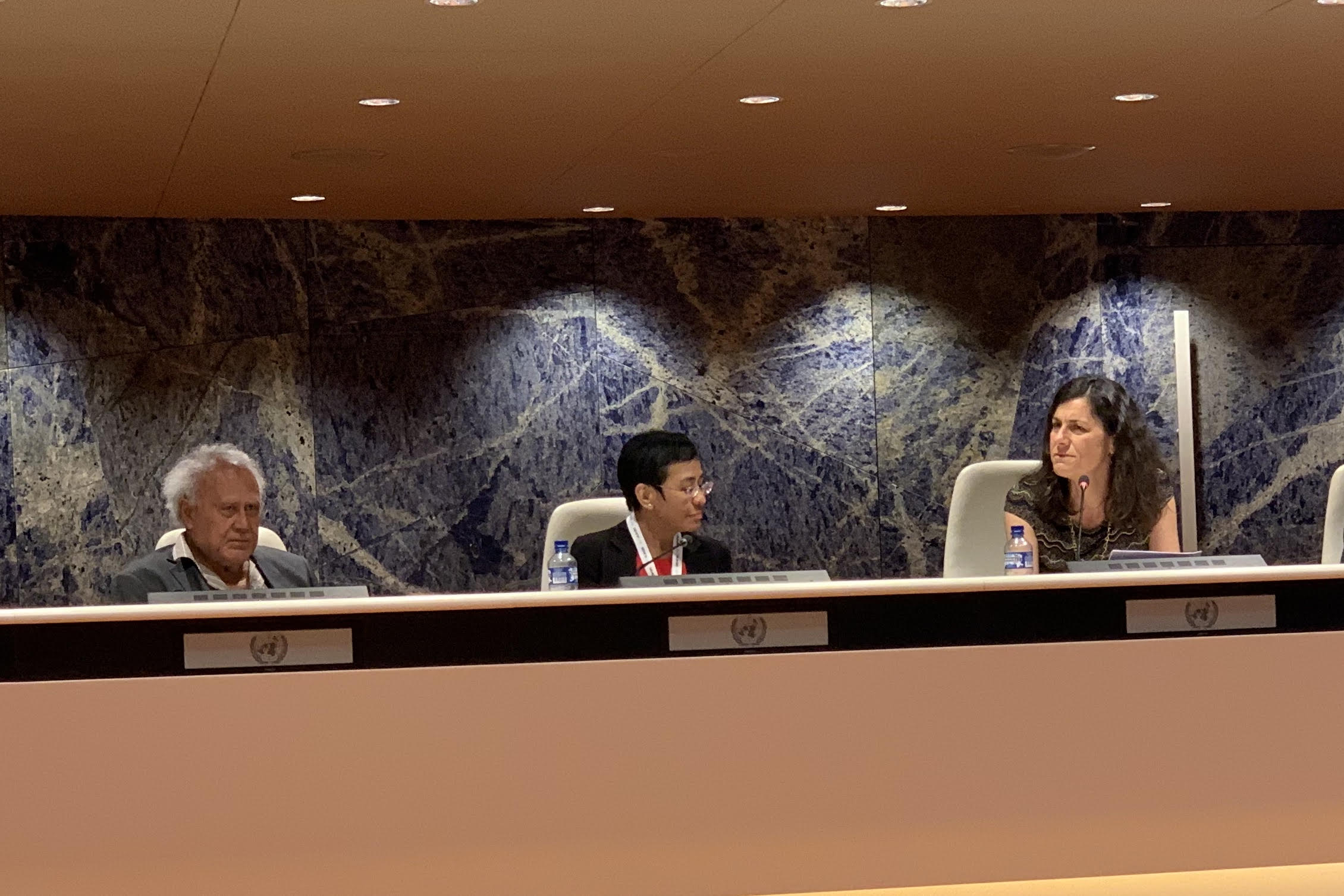 Expressing his concerns on the court ruling in Manila on Monday, Gatoaitele said the developments are worrying for press freedom in the Philippines and around the world.
"The court ruling in Manila against Ms Ressa confirms the challenges that press freedom faces, not only in the Philippines but around the world. The Samoa Observer supports her in her pursuit of justice," he said.
I.P.I. Executive Board chair, Markus Spillmann, has described the court ruling as a "sad day for journalism and press freedom" in the Philippines and the world.
"On behalf of the I.P.I. Executive Board, I deplore the convictions of my fellow I.P.I. Board member Maria Ressa and Reynaldo Santos. This is a sad day for journalism and press freedom not only in the Philippines but around the world," he said. "Let us be clear: Maria Ressa has been convicted for her fearless journalism and speaking truth to power. This ruling serves as a warning to all independent journalists in the country." 
He added: "The global I.P.I. community stands behind Maria Ressa and we will support her fight for justice and for the right to do her work freely."
According to the I.P.I., the Philippines Department of Justice arrested Ms Ressa and filed charges against her, reporter Reynaldo Santos Jr and Rappler Inc. under the Cybercrime Prevention Act in February last year. The Act was enacted in September 2012, four months after the publication of an article in Rappler. The charges were based on a complaint by Mr Keng in relation to the 2012 article, which the authorities initially refused to prosecute, only to later reverse their decision.
The Associated Press reports Ms Ressa was sentenced up to six years on Monday but her lawyer, Theodore Te, said the jail terms and other penalties imposed cannot be enforced unless all appeals were rejected. She posted bail for the case last year and will study possible appeals in the next 15 days, Mr Te said.
International human rights watchdog, Human Rights Watch, also released a statement condemning the court's verdict and described it as a "blow to press freedom" in the Philippines.
"The verdict against Maria Ressa highlights the ability of the Philippines' abusive leader to manipulate the laws to go after critical, well-respected media voices, whatever the ultimate cost to the country," said Phil Robertson, the H.R.W. deputy Asia director. "The Rappler case will reverberate not just in the Philippines, but in many countries that long considered the country a robust environment for media freedom."
By Alexander Rheeney

•
16 June 2020, 6:37PM