Two dead after suspected ravine plunge
Two men passed away on Tuesday night after they were suspected of becoming lost and plunging down a steep ravine at Vaoala.
Independent Police sources, who were not authorised to speak to the media, confirmed shortly before midnight that the two men, who had been the subject of a search and rescue operation for most of Tuesday afternoon were confirmed to have died.
A full-scale search and rescue operation was conducted for the two, whose identities were not known, since the alarm was first raised about the pair's disappearance first noticed at 2pm.
Less than two hours later a range of emergency services vehicles had arrived on the scene while first responders conducted their search for the two which led them to the ravine.
The men met their deaths while on private property. 
The media and members of the public were restricted from accessing the path.
Searching was still continuing as late as about 10pm on Tuesday and being led by Samoa Fire and Emergency Services Authority (F.E.S.A.)  despite hopes of recovering the men alive fading.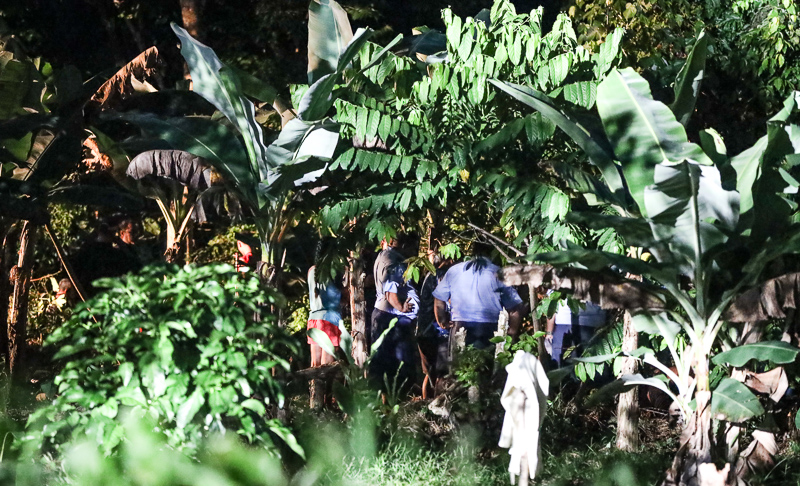 The ravine the two were suspected to have become trapped in had an estimated depth of 300 metres or more. 
As late as 9pm last night, F.E.S.A. workers were struggling on Tuesday night to find grappling rope of sufficient length and strength to conduct a rescue operation that could lower them sufficiently to reach the men. 
More than ten emergency services vehicles at the scene, including ambulances, Police cars and fire trucks.
One of the family members of the two individuals who were the subjects of the rescue operation, Benitto Krieg, told the media that his family do not wish to comment nor be reported on by any media.
The relationship between the men is not known.
The Deputy Commissioner of the Samoa Fire and Emergency Services Authority, Tanuvasa Petone Mauga, said he could not release details of the rescue operation. 
Powered by Froala Editor