N.U.S. Moodle gets mixed reviews
Lectures have resumed at the National University of Samoa (N.U.S.) with some students giving mixed reviews when asked how they used the online learning management system Moodle while in lockdown.
Internet connectivity appeared to be one of the major challenges for the students Josh Grey, Polena Samania, Desmond Rokeni and Tolua Asalele who were asked by the Samoa Observer to share their experiences.
"It was both convenient and not at the same time. Moodle keeps on lacking, it's slow when you're trying to submit an assignment and all of a sudden you'd be offline when you're trying to work on a subject," Polena said. 
"I'm not sure about the other classes but our lectures were not really consistent on Moodle, for instance, our economics, our lecturer didn't update until the last few weeks when we were about to come back to school."
For Desmond Rokeni, a first-year bachelor of arts student, it was the social distancing rules that the NUS administration was enforcing that irked him upon his return to campus.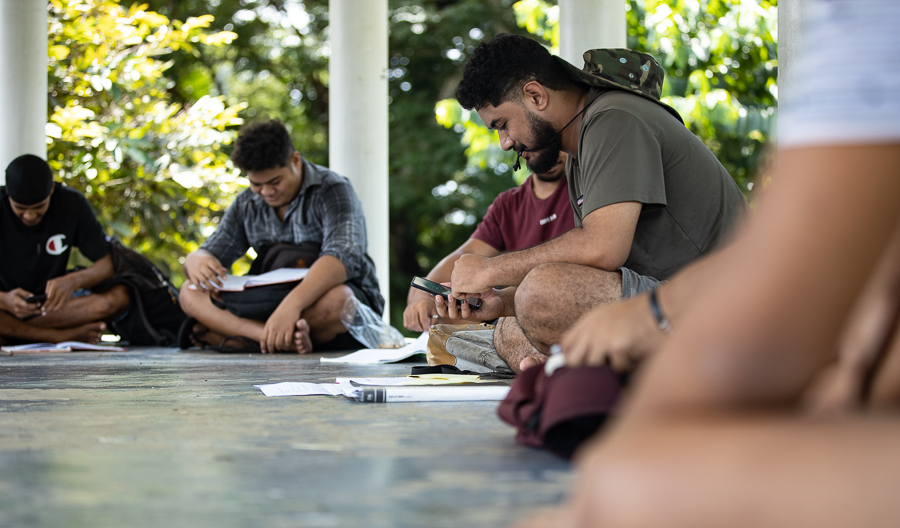 Internet connectivity was also a major challenge for him, despite telecommunications firm Vodafone Samoa assisting with free data.
"Moodle is not reliable because internet connection can never be stable. It is a useful tool now that Vodafone has helped us with free data. For the long run, I think it still needs improvement and practice in school in order to fully use moodle as an educational platform," he said.
"Time-wise, I prefer staying home and deciding on my own terms on when to go to class. Some of the classes were not able to be on Moodle so we had to communicate through email."
But for second-year bachelor of arts students, Tolua Asalele and Josh Grey, Moodle enabled them to keep up with their studies, but slow connectivity resulted in them being unable to watch lecture videos.
"Now that we're back to our usual classes, I'm really glad that classes have resumed as usual. I'm excited to be back in the library for my studies and to hang out with my friends," Tolua Asalele added.