Father remains strong despite challenges
By Adel Fruean

•
10 May 2020, 7:00PM
A cry for help is not a sign of being defeated; at some point in life we all need a helping hand. 
So says a father of six after sharing his daily struggles with the Village Voice team.
Despite challenges faced daily by Peniamina Feli, his family remains humble and thankful for what they have.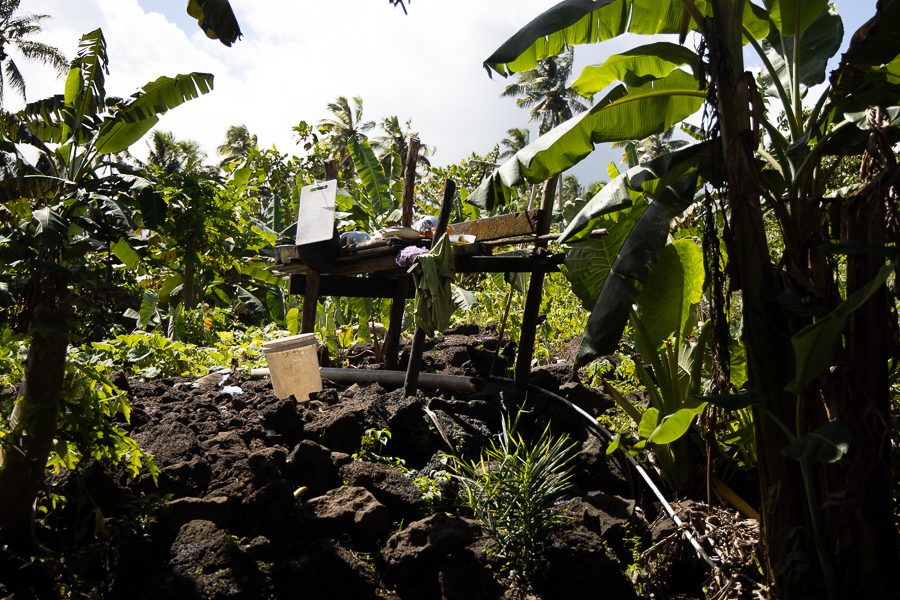 The 55-year-old has been a fisherman and farmer all his life.
It has been four years since him, his wife and children have lived in a small Samoan style fale.
The family's house is situated on the southwest coast of Upolu Island located inland away from the main road.
Due to financial difficulties, the family cannot afford to pay for building materials to fix the roof which is covered with coconut leaves and iron roofing.
"It is the safety of my children which is why I need help with a better home environment," he said.
The roof leaks during rainy days and they sleep on a bed of rocks covered with mats.
Nowadays, there are a lot of bad people and "as a father, I want to ensure the safety and wellbeing of my family," he added.
But the deteriorating condition of his house is not his only concern; he is in need of a proper shower and toilet facility. 
The family's dishes and kitchen utensils are kept outside a small area with no roof and proper storage. 
"It is my duty to put food on the table even if I am not employed," he said.
He added that their family depends heavily on their plantation.
"I sometimes go fishing so we can have some food.  
"We are grateful to have water supply but of course we also pay the fees. I have five children who are at school.
"During this Mother's Day we will be going as a family to church then prepare some meals at home."
Mr. Feli also acknowledged his overseas families that aided their families in times of need.
"I know we do not have much but at least we have each other, my children and wife bring me joy and spending time with them is priceless.
If you are willing to help the family of Mr. Feli please contact the numbers: 7594164 or 7270577.
By Adel Fruean

•
10 May 2020, 7:00PM