Woman and children survive car collision
A woman and her two children, including an infant, miraculously escaped injury after a taxi they were travelling in collided with a rubbish collector truck .
The collision between the two vehicles occurred in front of the Marleke Lodge, according to an eyewitness.
An employee of the lodge, who did not identify herself, told the Samoa Observer she heard a loud bang and ran out to see a taxi and rubbish truck collector with the taxi looking worse for wear after the impact.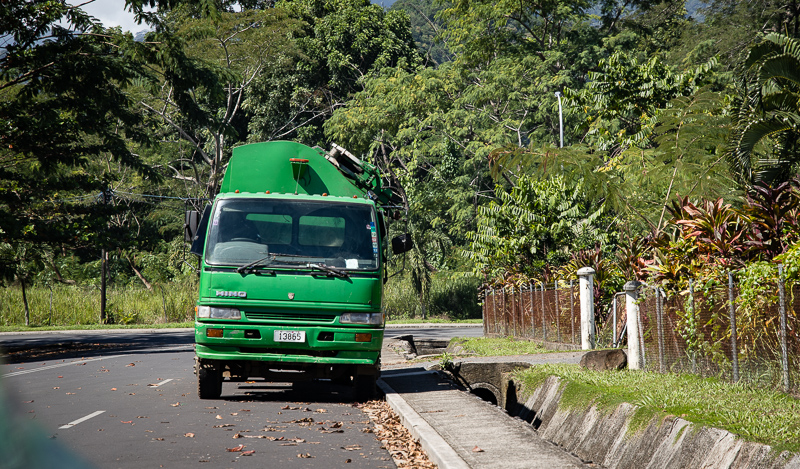 "When I came out after I heard the loud bang, the taxi was just there and there were pieces of the car windows on the road, the rubbish collector truck was parked a bit further down the road. There was a woman in the car and also her baby and another kid were in the taxi," she said.
Both parties were taken to the Faleata Police station for questioning when Samoa Observer arrived at the scene. 
According to the eyewitness, she was grateful no one appeared to be injured from the collision.
"Thankfully, none of the people who were involved were injured or needed medical assistance. The mother and the baby seemed to be in a better state when I came outside."

Except for the taxi which was damaged from the impact and had its windshield cracked, the truck did not appear damaged.
Attempts by the Samoa Observer to get a comment from the Police and both parties were unsuccessful. 
The Police were still doing their investigation when the Samoa Observer arrived at the Faleata Police station.