With Samoa declared COVID-19 free should schools reopen?

By Marc Membrere

•
28 April 2020, 2:00PM
Howard Matofai, 23, Samata
I think we should wait a little while until we can reopen the schools. Even though, there is no coronavirus in Samoa but we should always be careful because health is a priority. I really like what the Government of Samoa is doing now in response to the disease to protect us from it. Having online classes is the best option for now because students can study from within their homes, where they are safe from public gatherings. The use of online classes can also enable parents to look after their children while they focus on their studies. Reopening schools should depend on the Government.
Junior Willis Simo, 16 Sinamoga
Schools should not be reopened now. We should wait a little while and wait for the Government's orders. Our schools have started to use online classes and we can also pick up the assignments from the school. Health is a priority and it's best to continue using the online class option for now until the coronavirus issue comes to an end.
Talalelei Laulu, 17, Fugalei
It is best to continue with the online class option for now. Even though, there is no coronavirus case here, we should just wait and see if the Government will extend the lockdown. The online class experience has been great so far and it is really convenient because I can get all my lessons and assignments online without having to go anywhere. With the use of online classes, we can study from home and it is much safer for us students. I don't think the schools should reopen yet, let's just wait for the Government.
Eleasaro Leaupepe, 16, Vaitele-Fou
Prevention is better than treatment. Health is important and it is best to wait for a short time before reopening the schools. It is the Government's decision but in my opinion, schools shouldn't be reopened yet. Using online classes is great but the feeling of learning isn't the same as being in an actual classroom. The only obstacle students face is buying data bundles for internet connectivity.
Edward Satoa, 17, Siusega
In my opinion, it is best to continue using online classes now. Our health is very important and if the coronavirus gets to Samoa then we will be really affected by it. So studying from home is the best option for us students, as it is safer. We should also just wait for the Government's decision.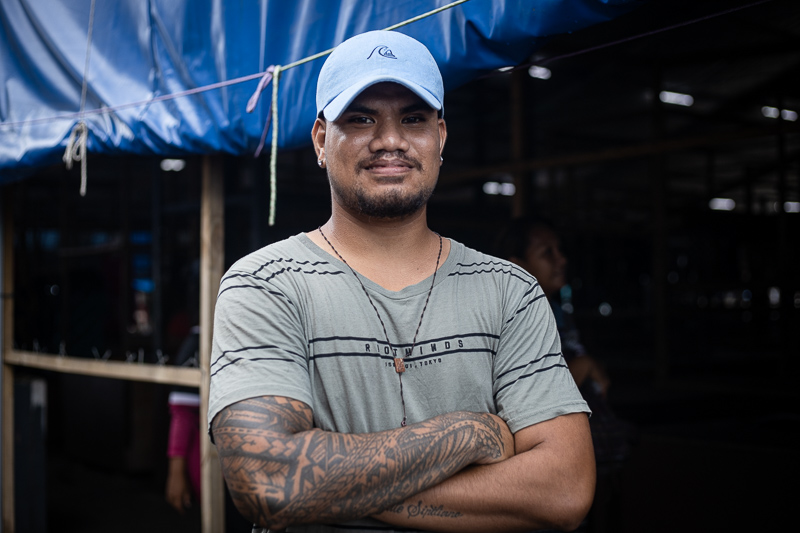 Paul Vaifale, 22, Leauva'a
Schools should be reopened now. It has been a while since schools were closed and a lot of money is being spent on buying data for internet connectivity because without internet access students can't join online classes. In terms of whether going online for classes or learning in an actual classroom is better, it depends on the student. Some students would prefer and learn better in an actual classroom while others find it better to study online.

By Marc Membrere

•
28 April 2020, 2:00PM