Samoan sailor in Guam tests positive for COVID-19
A Samoan sailor quarantined in Guam has tested positive for COVID-19, having caught it on the U.S.S. Theodore Roosevelt naval aircraft carrier where he works.
Tautaipaopao Aaron Muagututia is 24-years-old, and is an aviation structural mechanic. He tested positive for the virus on April 15, two days after his roommate tested positive.
As of Wednesday 16, 615 crew have tested positive, and five are at the Naval Hospital in Guam. One is in intensive care and one has died, the Guardian reports. 
Of those tested, 400 had no symptoms when they were found positive, and several are in intensive care.
Since arriving in Guam, a total of 4,046 sailors have been taken off the ship, with a smaller number kept on board, including Mr. Muagututia, to manage the ship's nuclear reactors and other weapons.
The sailor's mother Iolesi Muagututia told the Samoa Observer her son told her he had symptoms for two days before he was finally permitted to be tested, during which time he continued working.
Despite the symptoms, because he did not yet have a high temperature, the Navy could not test him. He had been scheduled to be tested next week, but when his symptoms worsened on Tuesday he was finally tested. 
"They have no choice, there are too many sailors. They all need help, and there are not enough tests I guess."
Now when they speak, her son has a laboured, slow responses to her questions and has no sense of smell or an appetite.
His mother his trying to help him stay positive, eat and drink more. 
"We are all praying for him, it will all turn out okay." 
Since testing positive for the virus, Mr. Muagututia has been moved into a gym with other sick sailors to get better. Unless his condition worsens he will not need hospital care. 
"He didn't say how many others there are [in his gym] but he said there are a lot of them. The ones who stay on the ship haven't been tested yet, but he knows there must be a lot of positives there."
He said there are at least five other Samoan men aboard. Two others have also tested positive, and Mr. Muagututia says he expects the other three will almost certainly be infected too, as they spent time together in the last week.
The young sailor joined the Navy right out of high school and will finish his first six year contract this July. He hails from Salelologa, Manono and Aleisa. 
"It's a horrible feeling for a mother to know I am supposed to be there. But he's an adult, and I know the Navy Medical will do their best to make sure the sailors will be okay."
Mrs. Muagututia said she and her young family moved to American Samoa when her husband began working for American Samoa Community College. Tautai finished his high school years at Fagaitua High School, and then the family moved to California which is when he signed up for military service.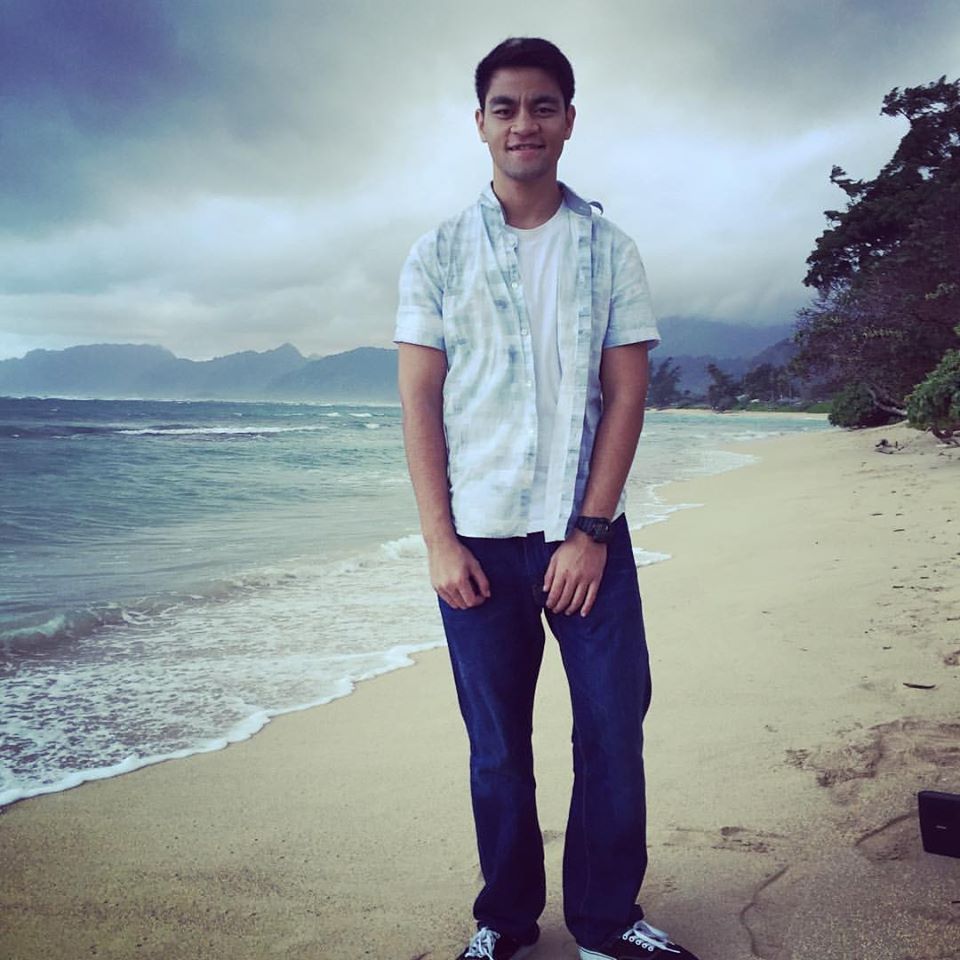 His mother moved back to Samoa with her three youngest children and the rest stayed in the United States with their father until he passed away In January. 
"Most of his life he grew up in Pago and California but he never forgot his homeland Samoa. He carries that name anywhere he goes," Mrs. Muagututia said of her son.
The Wall Street Journal reports the infection likely came aboard via the ship's aircraft operations. It was in the middle of a deployment in Asia that should have ended in June, to divert to Guam for quarantine.
"What we've learned, certainly in the Navy, is that with regard to COVID-19, we're learning that stealth in the form of asymptomatic transmission is this adversary's secret power," Rear Admiral Bruce Gillingham, the surgeon general of the Navy, said during a briefing last week. 
"We recognize despite really our best efforts we're going to have to learn how to operate with the virus."
Sailors on-board who tested negative have been housed in local hotels, while those isolating while positive are staying together in gyms and other locations unless they need hospital care. 
In the Facebook community group for parents of Navy sailors that Mrs. Muagututia is part of, several parents have written about their worry and anger about the risk of infection to their children and the capacity for healthcare where they have berthed.
"Guam does not have big hospitals. If it happened in the States, maybe with a bigger hospital, but in Guam I guess there are not enough facilities," she said. 
"They have the medical Navy ship and the Navy doctors, but it is still not enough. There are over 5000 sailors."
Earlier this month, the ship's Captain Brett E Crozier was fired for publicly expressing concern about the crew's health. He has tested positive for the virus himself, and he may still be reinstated. 
"We are not at war. Sailors do not need to die. If we do not act now, we are failing to properly take care of our most trusted asset – our sailors," Captain Crozier wrote on March 31. The letter appeared a short time later in the San Francisco Chronicle and other news media, the Guardian reports.
Leaders in Guam said the call to bring the naval ship to their island was a major threat to its nearly 166,000 strong population. 
"Our medical facilities are strained, and we have yet to experience the peak of this outbreak, at which point the island will find itself in an even more compromising situation," Senator Sabine Flores Perez wrote to Governor Lou Leon Gurerrero.
Eight other local community groups also wrote to the Governor at the beginning of April, expressing their concerns.
Additional reporting from wire services