Tui Atua addresses Samoan Language symposium in U.S.
Tui Atua Tupua Tamasese Ta'isi Tupuola Tufuga Efi
Le Afioga a le Tama-a-Aiga, Former Head of State of Samoa & Chair of the Gaulaofa Trust
Keynote Address, Samoan Language Symposium
20 September 2018, Provo, Utah, U.S.A.
I am mindful that for many of you your first, and perhaps only, language, is English. That you come to your understanding of Samoan through English. 
I am also aware that today there is a very real threat to the survival of Samoan because of the way in which English pervades our everyday lives. The kind of Samoan I speak of here is that which delights in unpacking concepts using its own language forms; that which unflinchingly embraces its indigenous worldview, which sees not only functionality but also spirituality, musicality, intelligence, heritage, identity, wit, humour and compassion in its words – a Samoan not so quick to transliterate.
I am also very aware that the kind of Samoan I was reared in and learned to write in is today both a dying language form and a dying art form. I am here because I want to make a plea for its rejuvenation; I want to contribute to constructive efforts to inspirit and rebuild our Samoan language, both written and oral.
The best way I can contribute to this exercise right now is to make my point by offering a reading of a Samoan translation I did, especially for you, of an English language paper I wrote for the Indigenous Pacific Philosophy Conference held in Suva in June, this year. To help me find my bearings on the issues around contemporary Samoan language writing and translation, I invited some friends who have had years of experience in Samoa's tertiary education sector to assist with this 'understanding Samoan translation' exercise. I asked if they would be okay to undertake a translation of my Pacific Philosophy paper and to offer conversation on how they found the exercise.
I especially chose to translate my 'Ua maumau le vasa' paper because the worldview privileged in the two chants it unpacks is a worldview that is uniquely Samoan. I enclose in the appendix of this address my full original English speech, my full Samoan translation, and the full translation offered by Gatoloai Tili Afamasaga. 
Meanwhile, I want to read excerpts from the English original and then my Samoan translation to make my point about Samoan meaning, idiom and nuance, and about the necessities for and limitations of translation. All this is by way of suggesting that sometimes one can learn more by actually engaging or displaying the art of translation, than by trying to explain an analysis or theory of how to do it. 
Jacques Derrida provocatively said of words and of the art and limits of translation: "…if I love the word, it is only in the body of its idiomatic singularity, that is, where a passion for translation comes to lick it as a flame or an amorous tongue might". Good language translation is therefore seductive; it should leave you wanting more. 
In setting the scene for exploring the Sa Tagaloa Funeral Chant or Solo o Lagi a Sa Tagaloa and the Manu'a Solo o le Va o le Foafoaga or Manu'a Creation Chant, I began the paper with an examination of two philosophical concepts: vavau and faavavau.
In English after chanting the Sa Tagaloa Funeral Chant, this is what I said:
"It might seem strange to begin with a funeral chant, but in this funeral chant is contained two key concepts, that of the vavau - the forever before, and the faavavau - the forever beyond. The connection between vavau and faavavau (forever before/forever beyond) is inextricable and relational. It is dependent and independent. There is separation but also constant movement between each other. They inform, define, name, flavour, enable, touch upon and inspirit each other. They are cyclical and temporal, physical and metaphysical, transcendent and grounded in ways that frame and nuance a Samoan conception of time-space, and the relationality or va between.
The vavau is not just about the past. It is also about the past that is never forgotten. It is a past that is the source of the beginning, the beginning of all things. Hence, the notion 'forever before'. It is the point of break between nothing and beginning; the point that recognises conception and close bonding by marking the trauma of birth-death, in vitro and in vivo."
And this is how I have translated these passages into Samoan: 
"Atonu e silisili pe māfua iseā ona amata i le lagi o le maliu ma le tuumalo.  E māfua ona e lua mau faavae ia e momoli mai e le lagi o Sa Tagaloa.  Muamua, o le vavau o le vaitau ua tuana'i ma le vavau po o le faavavau o le taimi ua i lumana'i.  E mafai ona tuma'oti le vavau ma le faavavau, ae lē mafai ona tuumavaevae, auā i le natura o mea, e ao ona fesoota'i le tuana'i ma le lumana'i.  Ma o le fesoota'iga lea e faamalamalama, faailo, faaigoa, faamanogi, faatino ma faaosofia le lagona i le faafeagai ai o le tuana'i ma le lumana'i. O nisi ia o vaega 'anoa o le mau a Samoa. 
O le vavau e lē faasino faapitoa i le tuana'i, auā e faasino fo'i i le tuana'i e manatua pea, e lē faagaloina. Ma o se tuana'i e āfua mai ai le amataga o mea uma. O le mafuaaga lea o le vavau e faasino i le tuana'i. O le mau lea e faailo mai ai le tua'oi o le leai ma le āfuaga; pei ona faamatala mai e le gagana Latina o le in vitro ma le in vivo; o lona uiga, o le tagata a o i le 'afu'afu o lona tinā (in vitro) ma le tagata ua fanau mai ma ua ola i tua mai o le 'afu'afu o lona tinā (in vivo)." 
I found the task of translating the Latin words 'in vitro' and 'in vivo' here interesting. Not so much because of the challenge of transferring meaning from one ethnic language term to another necessarily, but of the challenge of trying to achieve seamless idiomatic flow. As you will have noticed, in the English there was no need to say that the Latin words are Latin; in Samoan, however, it seemed necessary to spell this out. (Gatoloai, interestingly, on the other hand, chose not to make any explicit reference to the Latin terms altogether). Moreover, the images rendered in Samoan by the deliberate unpacking of in vitro and in vivo allows the reader of Samoan and future Samoan language scholars access to the subtleties of meaning interpreted by the translator to be carried by these Latin terms, an interpretation that uses Samoan phraseology and avoids or limits transliterating. But to do this does take time, something that not all translators have.
When moving into the chants themselves I began with the Sa Tagaloa Funeral Chant. I will now move between some chosen English excerpts and my Samoan translation of them. I've chosen these excerpts for what they convey not only about languaging in both written and oral form, but also about the quality and substance of our indigenous Samoan philosophical and theological thought. I begin with the English excerpts then move to their Samoan translation.
With regards to the Tagaloa funeral chant I wrote, and I quote: 
"…The [Sa Tagaloa] funeral chant begins by acknowledging that in the beginning there was darkness and the void, which was the first heaven or level of awareness (lagi tuatasi). Then came the senses, in particular the sense of smell, which is acknowledged as the second heaven (lagi tualua). It was believed that this was the first of the five senses that gave living things a compass not only for direction and movement, but also for the development of intuition. According to my mentors the sense of smell or nanamu was the most primordial and powerful of the senses. This acknowledgement was perhaps also an acknowledgement that people were believed to have evolved from worms or maggots. For though they were considered the most lowly of creatures, they moved and survived in darkness, and were able to find food and grow notwithstanding. 
Then comes the tribute to the th ird heaven or level of awareness (lagi tuatolu), the tribute to dust or ashes, the efuefu. This was a tribute to the volcanic origins of our islands.
E amata le lagi i le faalagi o le pogisa ma le leai, sosoo ai ma le faalagi o le nanamu. E māfua ona 'ave le faamuamua i le nanamu ona e āfuamea ia ilo ma anufe. E leai ni mata ma ni taliga, pau le mea, o le isu e ta'ita'iina i mea'ai ma le gutu e 'ai ai.  Tainane la le pogisa, sa mafai lava e le nanamu ona ta'ita'i i mea'ai ma tupu ma ola ai.  
O le lagi tuatolu o le efuefu, e faasino lea i motu o le Pasefika na faato'a e ō tatou mātua, e āfua mai i maa ma le efuefu o maugamū.  
Next, the fourth heaven (lagi tuafa), was a tribute to the knowable or intelligence, i.e. to iloa. It is of interest to pause here and reflect on the sequencing of these heavens, from lagi tuatolu, the third heaven, to lagi tuavalu, the eighth.
 Lagi tualima or fifth heaven offers a tribute to le maua or the obtainable; the sense of having something or to territoriality. 
Lagi tuaono or sixth heaven offers a tribute to the eleele or to the land or earth. Lagi tuafitu or seventh heaven offers a tribute to the papatū or standing rock. And, lagi tuavalu or eighth heaven offers a tribute to the maa taanoa, the small aimless stone. 
If the claim is, as the forebears of the Tagaloa tradition seem to assert, that each lagi or heaven represents human evolution – physically, mentally and spiritually – then how ought we to understand dust or ashes (efuefu) evolving into intelligence (iloa) and then into a sense of having, or of obtaining or of territoriality (i.e. a sense of maua), and then evolving into earth or land (into eleele), and from there into a standing rock (into papatū), and into small aimless stones (maa taanoa), before becoming the mountain (le mauga) i.e. reaching the ninth heaven, the residence of the daughter and taupou of Tagaloaalelagi, the progenitor God? How should we understand evolution or genealogical ordering here?
O le lagi tuafā, o loo faalagi ai le iloa.  E aogā fo'i ona o tatou soosoo le mau o le lagi tuafā e faasino i le iloa ma le lagi tualima e faasino i le maua, auā o le iloa e maualafia ai le tu'inanau i le maua – i le maua o le 'ele'ele (matafanua) po o le maua o se matai.  
O le lagi tuaono e faasino i le 'ele'ele ma le fanua.  O le lagi tuafitu e faasino i le papatū.  O le lagi tuavalu e faasino i le maa taanoa.  O le uiga o nei lagi, o suiga o le tino, le mafaufau ma le agaga pei la ona see mai i le efuefu, i le iloa ae mai le iloa i le maua; ona fanau mai ai lea o le 'ele'ele, le papatū ma le maa taanoa faapea ai ma le mauga. Faapefea ona tatou malamalama i suiga ma le faatulagaina o le gafa faasolo?  
This funeral chant conducts a survey of key life stages and pays tribute to the levels of discernment and growth considered important in that life journey. The point of this chant is that it is about celebrating our forever evolving-being: from the fact that we as humans evolved from nothing into something, to the fact that by the time of our death we would find strength and meaning in our humble beginnings. 
O le lagi lenei o Sa Tagaloa o le faalagiga o vaega tāua o le olaga ma o loo faailo mai ai fo'i le malamalama o tagata i le fe'au o loo momoli mai e faasinoala i le faigamalaga.  O le agaga 'autū o lenei lagi, o le sulaina o le tuputupu pea ma suiga o le olaga o le tagata:  E āfua mai le mea 'anoa i le pogisa ma le leai ae oo ane ina ua maliu le tagata, ua ia maua le malosi faapea ai ma le uiga tāua o le maualalo o le mea e āfua mai ai le tagata.  
The way the chant is constructed suggests that evolution be interpreted as relative; that it happens not in neat single-dimensional linear ways but in more haphazard multi-dimensional ways. Understanding what evolution is in this chant is therefore to understand the environmental surroundings of our forebears at the time, and to reflect on how they would've drawn from those surroundings to make sense of life and its purpose and possible beginnings. 
A fua i le fofoa mai o le tagata, e lē se mea na tupu faafuase'i ae o se mea e gaogaosa ma lavelave lona tupu'aga.  Ina ia malamalama i le foafoaga ma le tupu'ga o le tagata i le Solo lenei, e ao ona malamalama i le si'osi'omaga, i le vaitau na fofoa mai ai o tatou mātua, ma o tatou mafaufau pe na faapefea ona faauigaina e o tatou mātua ia le fe'au o le olaga, le uiga o le maualalo o tupu'aga o le tagata.  
It is not farfetched to believe that what they saw was a profound interconnectedness between all living things, one premised on a kinship bond. Understanding and honouring evolution in this relational familial type way is to reconceptualise and reorient the world to see the relational as central to our evolvement as human beings. 
E lē tauiso na o latou pu'epu'e maua le sootaga o mea uma e faavae i luga o le mau e aiga ia mea uma ona e tasi Lē āfua ma fofoa mai ai.  Ma o le mau faavae fo'i lea mo le faafeagai ai e lē gata i le Atua ma mea na Ia faia, a o le faafeagai ai o le tagata ma le uso tagata ma le si'osi'omaga.
With regards to the Manu'a creation chant I first draw your attention to the following English language passages from the paper, and then offer a Samoan translation. Like the Tagaloa funeral chant, the point is to make a statement about our indigenous reference while at the same time making a statement about languaging.
I quote:
"This solo speaks about the beginnings of life and the relationship between living things. …
The solo o le va is the only existing ancient Samoan solo that I am aware of that offers a comprehensive account of a Samoan version of creation. It is recorded in the writings of Augustin Kramer and Reverend Thomas Powell. Its long title is recorded as: "O le solo o le va o le foafoaga o le lalolagi", which I translate simply as: "A chant about the origins of the earth".
"O lenei e faamatala ai le afuaga o le lagi ma le lalolagi ma le faafeagai ai o mea uma na gaosia e le Atua. …
 O le Solo o le Va, pau lea o se faamatalaga e au'ili'ili ma 'anoa e faamatala ai le mau a Samoa e uiga i le āfuaga ma le foafoaga o le lalolagi.  O loo faamaumauina fo'i i tusitusiga a Kalama faapea ai ma Misi Paueli (Rev Powell) o loo faaigoaina o le solo o le va o le foafoaga o le lalolagi.  O lea ua ou faaliliuina o le solo i le foafoaga o le lalolagi".
"In thinking about the use of the word va in the title the suggestion is that for the scholars of Manu'a, who crafted this chant, they believed that in the beginning the first of all relationships (or va) was and is that between the Creator and the created. In this chant there is interplay between God, the environment, and people, and constant movement between the spiritual and the physical spaces between".
"I le matau atu i le faaaogāina o le upu 'va' i le solo a toeaiina Manu'a, o loo 'ave lava le faamuamua i le Atua ma mea na ia gaosia.  O loo faaalia mai le tuufaafeagai o le Atua, le si'osi'omaga ma tagata, ma le fegasoloa'i o le itu faaleagaga ma le itu faaletino". 
"The chant starts with the breaking of waves. For four stanzas there is description after description of waves: tsunami waves, waves that smash and disperse, waves that roll and flow, waves that appear and evaporate, and so on and so forth. The image is of a force of nature that suddenly appears, breaking into one's consciousness, then taking myriad forms, and playing myriad roles, all of which speak to an omnipresent relationship between God and the environment and people".
"E amata mai le solo i le fati o galu.  E fa fuaiupu o loo faapitoa lava i aga a galu.  O le ata faalemafaufau, e foliga mai o le fe'au la e momoli mai, o le faafeagaiga e tumau ma faaauau, o le Atua ma le si'osi'omaga faapea ai ma tagata".  
"How might we think about the significance of these waves to the centrality of the relational in this creation story? We might surmise that because the ocean and its waves were inescapably present in the geo-physical reality of Manu'a, that it was only natural for them to give precedence to the ocean/waves in their creation story. Also, there may exist a possible connection between the breaking of a woman's waters and the process of childbirth, in the ways in which these waves are being described in these stanzas. They seem like contractions that scream, ebb and flow according to an energy or imperative beyond us: i.e. like the imperative of giving birth to life. Moreover, the descriptions of these waves inscribe in me an energy and power that for a tautai (a master navigator and/or fisherman) emanates from the sea – the primary teacher of a tautai". 
"O le ā so tatou manatu i le tāua o aga a galu nei i le 'auga o le faafeagai ai i le tala o le foafoaga o le lalolagi?  Atonu tatou te faapea o le faatāua o aga a galu nei, ona o le si'osi'omia e le sami o atunuu laiti pei o Manu'a.  O le mea lea ua 'ave ai le faatāua i aga a galu i lo latou tala i le foafoaga.  Pe i ai fo'i se sootaga ma le mea e ta'ua i tinā ma'itaga "ua pa le vai" i le aga a galu pei ona faamatala mai i fuaiupu o le solo.    Pei e foliga mai ia le aga o le a'e ma le fo'i o le tai, e āfua mai i se paoa po o se mana e lē oo i ai so tatou iloa, pei o le fanau mai o le tagata.   O le faamatalaga fo'i i le aga a galu nei, i lo latou gaioi ma lo latou malosi, e pei o se faamalosi'au i le tautai ona o le a'oga na te maua mai i lona faitauina o aga a le tai".  
"The solo then moves to the creation of life, beginning with the creation of the first village or place, which is of course Manu'a, and giving precedence to a once-was-great governing regime of the day, the Tagaloa regime, and to the boundaries they created". 
"…It ends this phase of creation by returning to the ocean and the waves". 
"Ona aga'i loa lea o le solo i le tala o le foafoaga, e āfua mai i le ulua'i nuu i Manu'a.  O loo 'ave ai le faamuamua i le pulegamalo a Tagaloa sa aoao lana fua faapea ai ma se molimau i ona tua'oi".  
"…E faai'u le tala i le foafoaga i le toe fo'i ma i galu ma le vasa".
"The next lot of stanzas of interest here are those that talk about the creation of people. Like the Sa Tagaloa funeral chant, in this Manu'a creation chant the creation of people is told as a story of evolution. …
What was hinted at in the funeral chant is made explicit in this chant. People were once maggots and before that were vines or creepers. They moved around in the dark developing their form through their senses. Their choice of the lowly maggot and the prolific creeper as originating ancestors again speaks to what was present in their environment and how these would carry their messages or act as riddles and metaphors for what they considered important in life, i.e. the lessons of genealogy and humility for example". 
"O isi fuaiupu o loo talanoa mai i le foafoaga.  E pei ona fai mai ia le lagi o Sa Tagaloa i le mau e faasino i le foafoaga o Manu'a, o le tala i le foafoaga o le tagata o se tala i suiga ma le tuputupu pea o le tino ma foliga o le tagata. …O mea sa faaataata mai i le lagi o Sa Tagaloa, o lea ua faamanino mai i le solo o le va a Manu'a.  O tagata sa ulua'i avea ma ilo ae le'i avea ma ilo, na latou fanau mai i le fuesā.  Sa feoa'i i le pogisa e lima ta'ita'iina e le nanamu ma isi lagona o le tino.  O le foafoaga mai le ilo ma le fuesā, o o latou tupu'aga ia, o se molimau lea o le si'asi'omaga ma le auala na momoli ai le latou mau i tupua ma ni ata faatusa mai lo latou faitau o mea tāua ia i le olaga, se tala faatusa, e i ai le gafa ma le loto maualalo". 
"The choice of words and names nuance and makes transparent a Samoan context and idiom. Here it marks the chant a Manu'a chant, one written during a time that remembered and longed for a Manu'a when Manu'a reigned supreme. Apart from the not so subtle use of Manu'a nomenclature cited in the earlier stanzas (such as Alamisi, Vevesi, Totoa, and Alele) to mark Manu'a's pre-eminence and authorship, there is also more subtle evidence as in the use of words like fatumanava. This is a word commonly associated in Upolu today with the village of Saoluafata, who has a matai or chiefly title named Fatumanava, which belongs to the Sa Tagaloa of that village". 
"O upu o loo faaaogāina o loo momoli mai ai le molimau i le ata faalemafaufau faapea ai ma le molimau e aofia ai le mamao ma le loloto o le tofa ma le faautaga.  O le solo o le va, o se molimau i le manatua ma le moomoo i le tulaga māti'e o Manu'a i fatia ua alu.  O loo aliali mai fo'i i le gagana faapitoa a Manu'a o loo ta'ua ai Alamisi, Vevesi, Toto'a ma Alele, ia le faanaunau i le tulaga māti'e sa i ai Manu'a atoa ai ma ē o loo faamaumauina ma faasalalau le mau. E ataata mai i le faaaogāina o le upu 'fatumanava' le tala faa-Saoluafata i Atua (Upolu) ma le mafuaaga o le igoa Fatumanava".
"The last of the stanzas for consideration here from this Manu'a chant is that which makes reference to the moon and the sun. I wish to also include in the recitation of this stanza the English translation by Verhaaren to make a point about being able to pick up on nuance and idiom". 
"O le vaega mulimuli e fia ta'ua i le solo o le va, o fuaiupu ia e aafia ai le masina ma le la.  Ou te fia ta'ua fo'i le faaliliuina i le gagana Peretania e Verhaaren".
Let me begin with the Samoan:
Ifoifo le atua gau 'aso,
Satia le fale na ato!
Se papa, le tai 'o lua o'o atu, 
Ma le masina na solo mana'o, 
Ma le lā a sa tupua le fano.
In Verhaaren's Englishing it reads:
The god comes down, bursting the rafters, 
In ruins lies the house that sheltered;
Cliff and sea both meet,
Like the moon, the inconstant one,
And the sun that was formed changes no more. 
Although the first couple of lines are fine, the last three require more nuancing. I suggest: 
The god comes down, bursting the rafters, 
In ruins lies the house that sheltered!
The sea became rock because you arrived, 
And the moon with many desires,
And the sun which is the eternal riddle.
My final recitation focuses on an attempt to unpack and translate into Samoan the complex layers of meaning expressed by the English argument. I cite:
"To translate mana'o as 'inconstant' rather than 'desire', which is the more common translation and meaning, is to perhaps downplay its sensuality in favour of the more staid word and its sedate reference to movement. The same with the phrase 'tupua le fano', which although is more commonly understood to mean 'the eternal riddle or mystery' is instead translated by Verhaaren as unchanging – i.e. 'the sun that was formed changes no more'. In translating these words in this way the reader is both misled and impoverished. Perhaps Verhaaren suffered from the same colonial hang-up we have today when it comes to our ancient indigenous wisdoms".
"O le faaliliuina o le upu 'mana'o' (inconstant) i le lē lotomau, i lo le mana'o (desire), o le lape o le faaliliuga. Faapea fo'i le faaliliuina o le upu 'tupua lē fano'.  O loo faapea mai "e lē suia" (changes no more), o le lape o le faaliliuga auā o le uiga o le 'tupua lē fano' o le misiterio e lē mavae.  Ma o le lape o le faaliliuga le faapea mai o lona uiga 'o le la ua lē toe suia'.  O le faaliliuga la o upu nei, e ta'ita'i sesē ai le faitau a tagata.  Atonu e māfua le lape o Verhaaren ona e lē malamalama i le tala faasolopito, le tala o le vavau ma le tu ma le aga a Samoa.  
"To see the moon as synonymous with desire is to awaken to the senses and intuition the fertility of night. All of which is deeply buried in the word 'inconstant'. Similarly, to speak of the sun as an eternal riddle is to allude to its many sides: it is not only the nurturer of life, it also destroys life. Why would God create such a paradox? Like the waves, how could one understand the workings of the sun and gain respect for its power when it could so easily destroy? These are probing questions and images provoked by the use of words and an understanding of idiom".
"O le faauigaina o le masina o le 'tu'inanau' e faaolaola mai ai le uluola o le aga a le po.  Ua lofia lenei uiga i le faa'upuga inconstant, o lona uiga 'e le lotomau'.  Tali tutusa ma lou talanoa mai i le la, 'o le tupua e lē gase' e faasino i uiga o le la e mafai ona malupuipui i le ola ae mafai fo'i ona faatama'i i le ola.  Aiseā e fauina ai e le Atua se natura e laufetoa'i faapea?  E pei o le galu.  Faapefea ona e malamalama i le fe'au a le la ma e faaaloalo i lona malosi ma le paoa pe afai e faaaogāina ia lenei malosi ma le paoa e faatāma'i?"  O fesili nei e tūgā ma e faaali mai ai ata e faaosofia e le faaaogāina o upu ma le malamalama i le loloto o le mau a Samoa".  
I now offer some concluding thoughts…
Samoan, like any other ethnic language, is always evolving. But there are elements within that if you were to lose would raise question about authenticity, desirability and legacy.
I pine for a teaching curriculum for Samoan language and culture that can inspire us all to want to engage in Samoan language scholarship and in the poetics and history of Samoan. The Samoan language is musical; it can be serious and also playful. 
By running conferences like this and supporting use of the Samoan language in homes, schools and churches, we can positively contribute to more than just its maintenance; we can, like Dante's modern Italian, inspire it to fly.  
Let me end by reciting the words of one of my favourite traditional L.M.S. hymns (and then perhaps we could all sing it) in recognition not only of the beauty and power of traditional Samoan, but also in acknowledgement of the L.M.S. Church's inaugural and foundational contribution to literacy in Samoan. 
Iesu e, malie loto
I lou manatua mai
Ae matuā 'oli'oli
Pe a e afio mai.
Iesu e, o lou alofa
Ua se mea e ofo ai
O le 'olo lē saofia
Ou te sulufa'i i ai.
Soifua.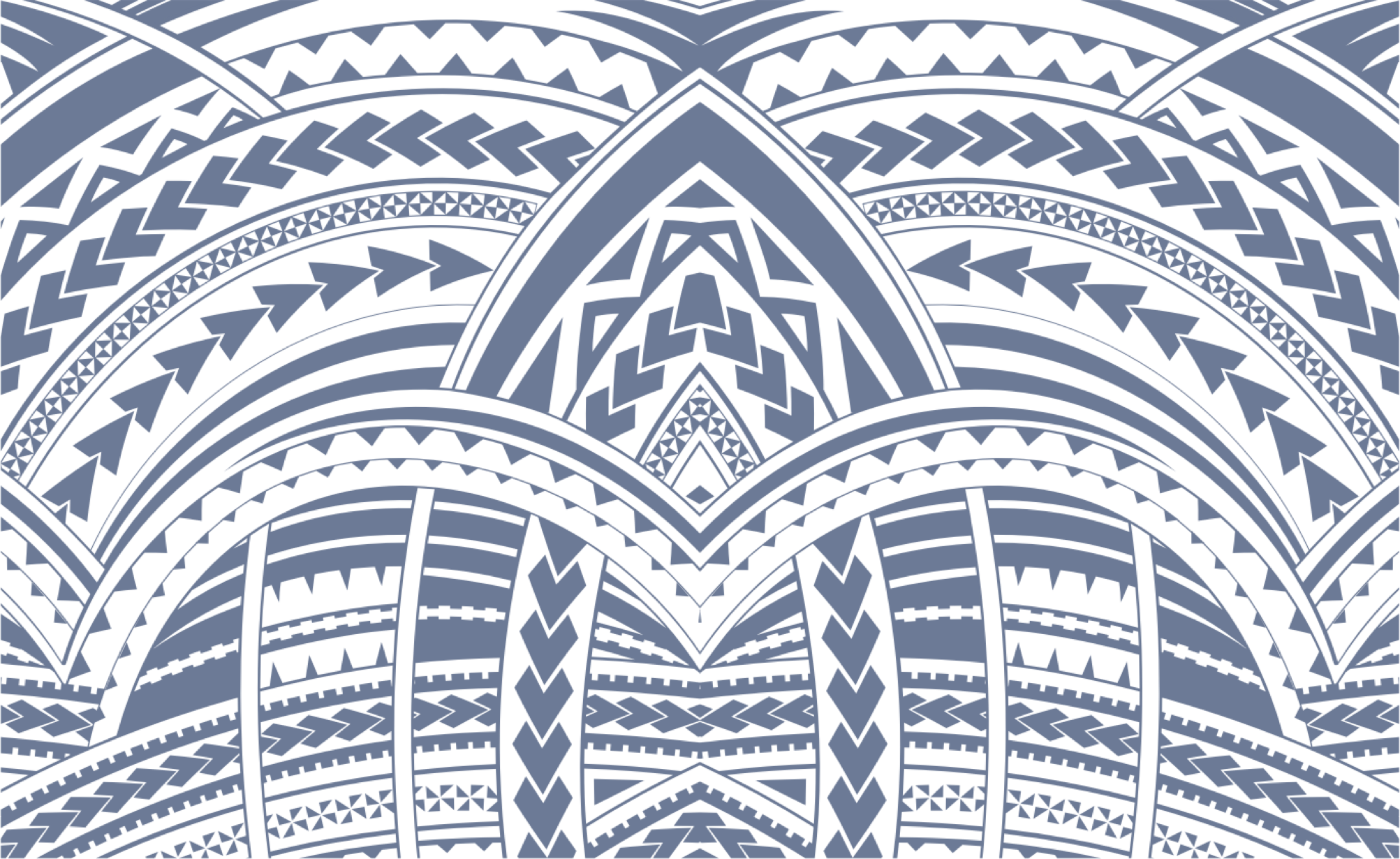 Sign In