Restaurants welcome easing of orders
By Hyunsook Siutaia

•
16 April 2020, 6:00PM
Two local restaurants have welcomed the Cabinet's lifting of restrictions, which will see customers dine in after they were ordered to only offer takeaways since last month.
The Head Manageress at The Edge Marina, Miriama Maiava, told the Samoa Observer that they are happy the Government has extended their opening hours.
"It's a good feeling now that we're able to open up until 9.30pm so now we open from 9am to 9:30pm. These past few weeks we've closed earlier at 1pm or 2pm sometimes," she said in an interview.
According to Ms. Maiava, they only found out about the changes on Tuesday night and the set up was done on Wednesday morning.

She added that they have completely changed their seating arrangement in the restaurant, where most of their tables and chairs have been removed, in order to comply with the Government's two meter social distancing rule.
"Even though we have lost half of our tables with our set up on the deck, we're still able to put some tables out so that people can dine in as instead of takeaways which we have been doing in the past three weeks," she said. 
"We haven't had any customers yet this morning since we have changed the set up but hopefully we'll get our regulars back now that they can dine in again. We found out about the changes last night and we got to work this morning with the set up and then we posted it on our Facebook page to let people know."
Besides complying with the Government's social distancing rule, they are also encouraging their customers to wash their hands and sanitise with Ms. Maiava adding that the wearing of masks and gloves is now mandatory for their own staff. 
"We have some hand sanitizers around, but also masks and gloves for the staff, but if our customers need masks, we have some for them," she added.
Currently, only the restaurant is open at The Edge Marina while the bar remains closed, though patrons at the restaurant can be served with alcohol including beer and cocktail.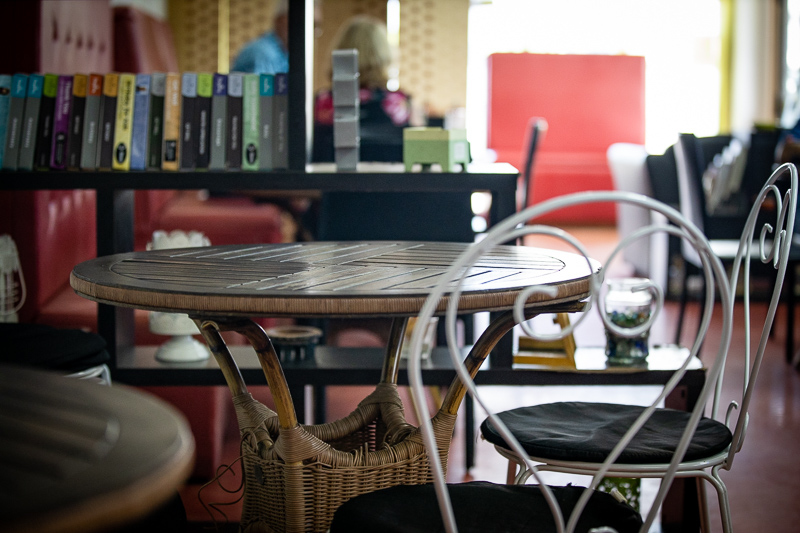 As for the Vineyard Cafe, it is all systems go for Sinuti Moli, who works as a waitress at the cafe.
She said she is happy that the Cabinet has given the green light for restaurants to open for dining in, unlike previously when they could only offer takeaways.
"We did our set up and made sure that we kept to the two meter (social) distancing rule. We had to comply or else we'd be fined," she said. "However, we have limited the number of customers dining in to 10 as the space is a bit small."
Their customers are also encouraged to sanitise their hands when they come in to place orders, hence the placing of a hand sanitiser next to the cash register.
Ms. Moli acknowledged Prime Minister Tuilaepa Dr. Sa'ilele Malielegaoi for allowing people to dine in again while adding that she is also grateful to their boss.
"I'm really thankful to our boss for letting us work through this difficult time. It has been really helpful with taking care of our families," she said.
By Hyunsook Siutaia

•
16 April 2020, 6:00PM