Samoan gamers rising through PlayerUnknown's Battlegrounds
Taking over the gaming world is a mobile gaming application known as the PlayerUnknown's Battlegrounds or PUBG, a multiplayer game created by Irish photographer and web developer Brendan Greene. 
PUBG was released in 2017 and its popularity has increased immensely globally, to even have a big following in Samoa. American technology news website The Verge estimates that the PUBG has over 200 million users worldwide. 
Samoa Observer was able to interview Samoan gamers Al Chu Ling, Charles Salevao, Alfred Tipasa and Niko Ah Poe, who are some members of a clan called AΦT. The clan was the first to discover and play PUBG in Samoa on its second season and maxed out their clan level.
According to Mr Chu Ling, the clan started with a few members playing for fun. The name was pitched by the members who started the clan and at the time it meant, "Attack on Titans". However, when the game became competitive, it was changed to "Always on the Top". 
"AΦT started with about three or four members. They were our OG members playing for fun. They gave the clan the name AΦT which derives from a well-known anime called "Attack on Titans"," Mr Chu Ling said 
"The boys who started AΦT loved that anime and decided to take up the name.
"But after a while, the game became competitive when other clans were formed. That's when we changed the name to "Always on the top."
AΦT started playing the game in its second season in 2018, a year after the game was created in its first season. The clan consists of 15 members both locally and internationally and is led by Jedidiah Imo.
Mr Salevao said each one of them has a username when they participate in the game.
"We have six of our members overseas and the rest are locals. Each gamer has their own username with different meanings. I'm Joker, Al is Hot Spot, Niko is  Natron, Alfred is Cloud and our leader who can't make it today is Alpha," he said. 
"In order to create a clan on PUBG, you should have what is called PP or PUBG Points. So Jedidiah Imo was made leader as he had that, the money that enabled us to create AΦT. So we just went with it and also cos he's a really good player and he's earned it."
But the AΦT is a brotherhood, not just on the game but also in real life, according to Mr Ah Poe. 
"We look out for each other. One of our youngest members, Trilla, is a student at Samoa College. We designate the time for him to play if he has school the next day." 
The game is basically a fight for survival type of game and winners receive their prestigious 'winner winner, chicken dinner' title, on top of an in-game currency that lets them purchase cosmetic items. 
Explaining key features of the PUBG, Mr Salevao said there are 100 players in match and the ultimate goal is to terminate everyone except your team. 
"PUBG is a battle royale game. It's got three modes; solo, duo and squads. There are 100 players in a match. The point of the game is to kill everyone in the match except your team. There are four players in a squad during a match. So squads would go head to head in a match which makes up 25 squads. So the main point of the game is to be the last squad standing and eliminate all other squads," he added. 
"The match cannot be paused, so if something comes up, you either hide in the bush or die."
Mr Tipasa told Samoa Observer that their players are selected upon the availability of each member for a match while emphasising that it is much more than a game to them.
"If we were to play competitively in a tournament, we talk on our group chat and sort out who's available on a certain day or hour depending on the match. Once that is sorted, we'll then assemble a team for that day," he added
"But if we were to play for fun, then we usually just add random people.
"PUBG is not just a game to us, we've met some incredible people through it and have made friends. I met Al and Charles through PUBG and we connected and made friends.
"We met one of our overseas members on the game as well. He lives in Australia and his gamer's name is Ninja. We were able to meet for the first time in person last year when he came over for a holiday."
When asked why they prefer PUBG over any other game, the group responded that PUBG is realistic, unlike any other game they have come across such as Fortnite where things appear out of nowhere. They said they they are proud to be the "Kings of Paradise" on a map in the game called Sanhok.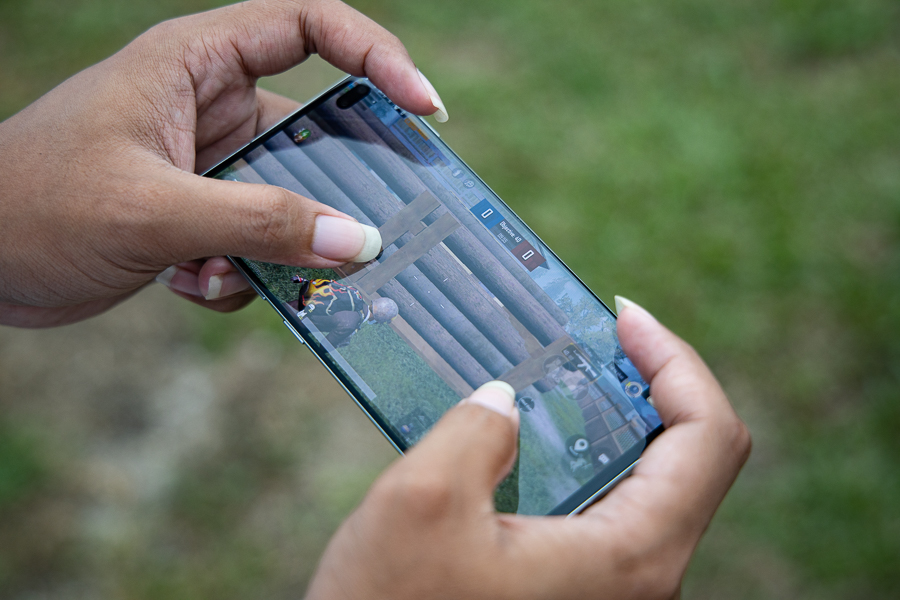 "Everyone has access to their phones so no need to own an Xbox when you already have a phone," they said
"Each match, we have a game plan. Since there's four of us in a squad during a match, we divide ourselves to certain tasks. We have a sniper, a tank-person who attacks the enemy head-on, a medic who revives the other players when they die and our leader.
"There are four hand skills that we tend to use from time to time during a match. There is a thumb player, a four-finger claw, a six finger player and ten-finger player."
The boys said that the game is not something they share their frustration on when they lose as they are very civil with other squads and they encourage good companionship.
AΦT has a good track record when participating in tournaments and they have won two major tournaments consecutively. 
"We won a tournament called Measles Fund Tournament hosted by a Boom who is a famous Poly Streamer and another tournament by Jermaine Stewart called PUBG Samoa League," Mr Chu Ling said.
"We were the first group to win all three maps in one round on the day of the tournament and that was a great achievement."
Mr Ah Poe proudly stated that their AΦT merchandise would be coming soon to increase their movement in the PUBG community. 
He added that it is their wish as a squad to be recognised internationally by big streamers to represent Samoa and the Pacific in major international tournaments as they want to prove that an island in the Pacific can make it big in the gaming world.