Help for families featured in Village Voice
Five families featured in the Samoa Observer's Village Voice received food supplies thanks to a non-profit-group, Brown Girl Woke, and their partners.
The Samoa Observer's Village Voice highlights the struggles of different families throughout Samoa, offering the chance to readers in Samoa and abroad to help them directly. 
B.G.W's Founder, Maluseu Doris Tulifau, told the Observer they saw the families' stories and they decided to help them.
"So far we have reached 180 families which include Village Voice families," she said.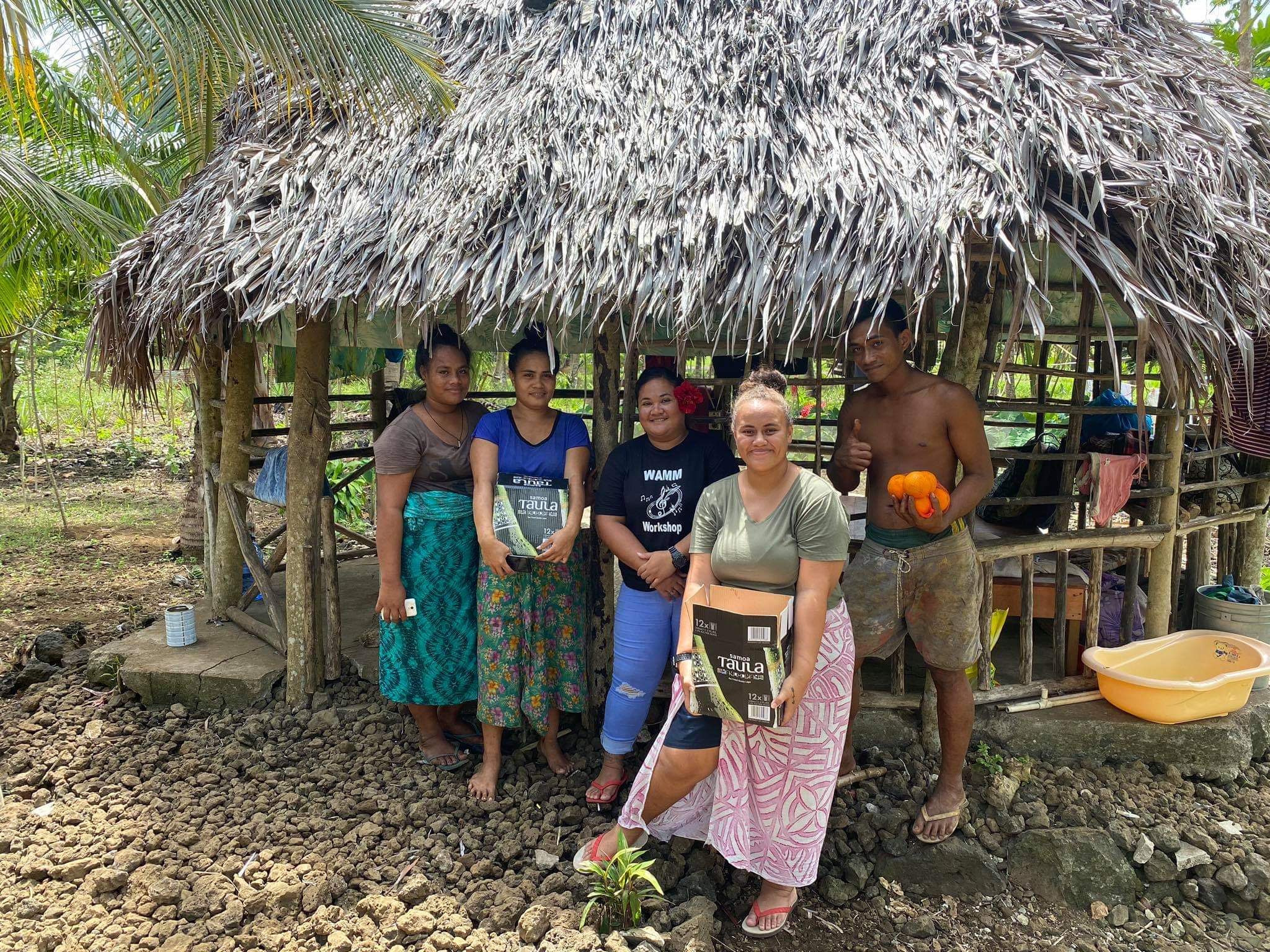 Maluseu added that their target number is to help 254 families.
Each family received groceries which consist of a bag of rice, flour, sugar, oranges, tinned fish and a box of milk.  
The families were in the villages of Mulifanua, Faleolo, Sa'anapu, Tufulele, Faleula, Toamua, Lauli'i, Vaiusu.
The Brown Girl Woke founder stated that there is a great feeling that comes with helping others.
"I think it is a great feeling when you see something you read in the newspaper and actually go and do something about it," she said.
"Everything I do is for my students to learn, teaching them about empathy and the experience for them was an eye opener but these are the things that they need to be exposed to because they are our future leaders.
"I feel like we have lost that part where when we see some in need we help them."
Ms. Tulifau added that their relief project was an opportunity to teach her students about there is always a story behind something and a reason why people can't afford something.
"Even though we did what we could with food donations, we felt in our hearts that it wasn't enough for one family; all they wanted was access to water. 
"We put out the word, asking all our friends and families, and on Easter Sunday, we received a donation from American Samoa especially through the Samoana Class of 96 for the family of Aitu Faamaoni who were featured on the Village Voice.
"The need to help was driven by the experience of visiting the family of Aitu where we saw that they store water in buckets and that bugs started habiting the area."
She added that her Group was trying to travel to Savaii but could not due to the ban of domestic travel between Upolu and Savaii.
Maluseu also acknowledged the help from local donors that wished to remain anonymous.
"I would also like to thank donors such as Koko Samoa, mystory61, kimaea, and Samoana Class of 96 and a container from Australia. 
"We also received an anonymous local donation to pay for a family's electricity bill in Faleasiu who had no access to electricity."
The passion behind help others started for Ms. Tulifau around the age of 15.
"I have been helping people since I was 15-years-old in America with my dad, he has always been a big helper in giving back to the homeless doing soup kitchen.
"But I have never done it where it helps my own people, so many people in America go to Africa and I remember my dad when I wanted to go to Africa he said to me that I needed to take care of my own backyard before going to Africa which he meant that there were people in Samoa who needed help.
"A lot of us overseas need to come back to your own country and help because being here and knowing that I am helping my own people is the best part and the people I am helping could be a relative."
She added that coming from a background of always giving; she understands that there is a reason behind why some families face hardships which is always a learning experience for her.
"We need certain things that can sustain certain families but donating a water tank these types of donations have sustainability which will help build farmers and their families."