Public call for unity against prison escapees
By Maggie Kelekolio

•
25 March 2020, 6:00PM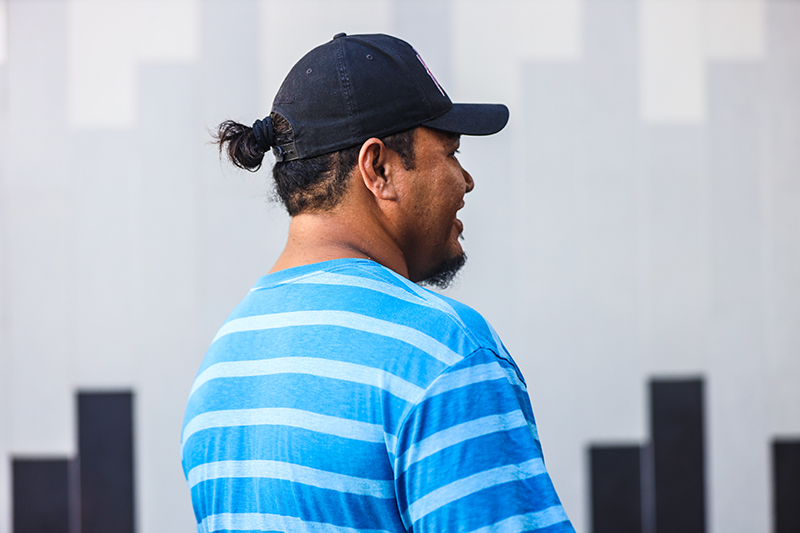 Tavita Tanielu, 36, Palisi
We need to work together to locate these prisoners that is the only thing we can do. The biggest question for me is how did they manage to escape a multimillion-dollar prison. I don't know what happened but I do know that a building so great and expensive is less likely to go down or ambushed knowing the security system and workers there. I have a strong feeling that these prisoners planned this for quite some time, they are cunning and escaping is the only thing they think of every day. We are in lockdown due to the COVID-19 and people are already panicking and now a mass prison break? What else are we expecting? It is too much and as a father I fear for my children firstly because of the deadly virus and now I have to worry about prisoners roaming around too.
Alex Sofara, 32, Saleimoa
My concern is mainly the young ones and girls, parents cannot look out for their children every minute of the day and some aren't aware of what these people are capable of or what they look like. Everyone is at risk, our country is not the safest at the moment, we are facing two crisis at once. Our children are a top priority, we should all stay alert and stay woke, this is no joke and everyone should lend a helping hand and contact police if someone suspicious approaches. Everyone is terrified of the virus and now a prison break, their mental state is not right.
Sena Alu, 43, Saleimoa
Our village has a road that leads straight to Aleisa and many people take this shortcut, I am certain that the prisoners came through here and made their way to Fasitoo and other villages, there is no way they had transportation. I have kids and hearing the news last night shook me and my whole family. At the moment I don't feel safe and my crops aren't too, we can't leave our houses mainly because of the lockdown and we are forced to lock ourselves in our houses because of the number of prisoners that escaped. Village councils are working together with the police to help capture them as one was recently spotted in front of Farmer Joe earlier this morning. Two problems facing us and it is hard to accept that we are powerless against them. I hope COVID-19 will leave our shores alone and let us pray that the Police and authorities catch these prisoners before darkness falls.

Mose Faatasi, 28, Utualii
Our village is aware of the mass prison break and we will stand by to help them (Police) if they need our help. We are confident that these people will not set foot on our lands and we are prepared to do what is right and necessary. We will contact the police and we advise everyone to do the same, the Police are putting their lives at risk to save ours and it is only fair to do the same, at least now. If we help each other then we can lessen the burden on them and ourselves as well, we can't deal with something serious while another tragedy takes place.

Paulo Fanene, 48, Samatau
Firstly I want to acknowledge and thank the Ministry of Police for their service, it is unfortunate to hear that some officers are in critical condition. As long as these people are on the run, no one is safe, and it is important to stay indoors and communicate. Safety and wellbeing are more important and with the lockdown and S.O.E. we are at a disadvantage. If it gets dark and these prisoners aren't captured, we are at risk, not only people but their properties. Working together is the only solution, let's support each other and our Government because everything happens for a reason.
Ross Manutoepule, 25, Fasitoo Uta
I am more concerned about young girls, these prisoners have committed crimes and they are not afraid of the law anymore. They can escape and commit more crimes then go back to prison and plan on doing it all over again. We have to protect our sisters and young girls, anything can happen and it is important to help each other. One of the prisoners was found at our village and we can't rest until they are all behind bars, if we don't find them during daylight, we should prepare for the worst. I think the lockdown is such a great idea now that all these prisoners are running around but we have to be sure that everyone is at home and not around town.
By Maggie Kelekolio

•
25 March 2020, 6:00PM