Addressing bullying starts at home

By Vaelei Von Dincklage

•
12 March 2020, 8:00AM
Eneliko Tuaine Ah Key, 21, Saleimoa
The students should try and learn to help one another and not bully each other. Bullying can result in the victim staying home rather than come to school. Parents should also talk to their children before they leave for school. For some reason families should have evening get togethers to build better relationships between themselves.
Iosefa Fiti Seiuli, 46, Aleipata
Honestly I remember being a bully myself when I was in my teens but now that I am older and I have my own children, I look back and see how stupid bullying was. Bullying should not be happening in Samoa because it's a small country. Parents should try and spend more time with their children because I believe bullying starts within families. The teachers and principals are also part of the disciplining process, they are the ones who spend more hours of the day with our kids, so they know what exactly the kids are up to. They should discipline them and ensure they are well behaved and do not turn to bully.
Akenese Luti, 23, Vaigaga
Principals and teachers should do something and be strict with the school rules and regulations. I am sure that leaders of the schools are the number one bullies because they think they are higher than the young ones. To me leaders are only suppose to watch the kids and if they make mistakes the leaders are suppose to tell them in a way they would take into consideration. 
Paulo Scanlan, 18, Faleula
For me, some prefects are the ones who love to bully kids, especially the new and the young ones. If another student bullies another student I think it is right to just expel them or perhaps be given a school suspension penalty.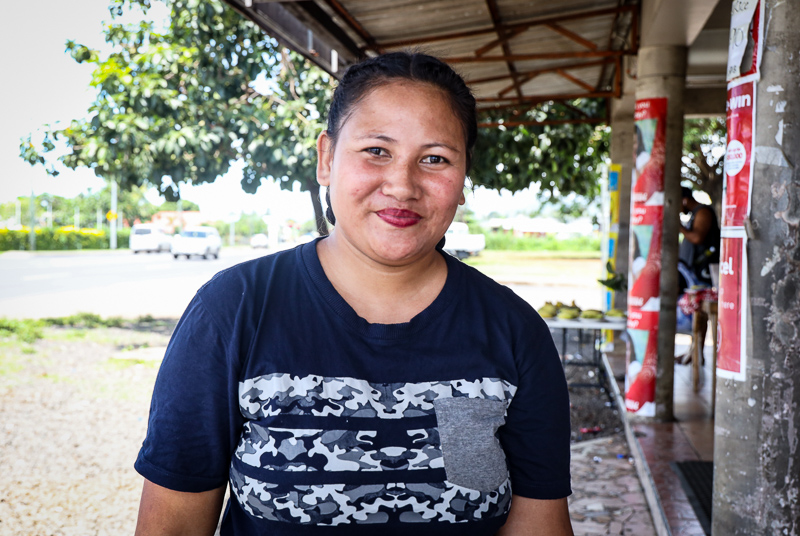 Litia Maoaluma, 26, Afega
Parents should discipline their kids and teach them to spread love and not be bullying. Our children should be safe when they go to school, bullying is one of the reasons why many students are dropping out of school. Children should try and be friendly and not become a bully. 

By Vaelei Von Dincklage

•
12 March 2020, 8:00AM