Samoa Pure Water goes international
The nation's leading bottled water producer, Samoa Pure Water Ltd, has sent its first export shipment, to Vanuatu this weekend, in what it hopes is the beginning of its international expansion. 
Samoa Pure Water consultant, Kennedy Su'a, said the plan to start exporting their product was a longtime dream which has taken about four years to reach.
Now the company says two new international markets are now within its grasp. 
"It's a great opportunity in terms of money coming into the economy and creating job opportunities and enabling us to put the word out there that we have a chance to compete with bigger companies like Fiji Water," he said.
"I believe that this also gives the opportunity to tell the world that Samoa has a lot to offer to the world."
The local company connected with Vanuatu's Tusker producers who became interested in their water in July last year.
A few months after negotiating and finding a logistical path for export, they closed the deal. 
The company noted that one of the problems hindering Samoan companies from exporting is the high cost of shipment, 
Had they not been able to secure special rates, the company would have simply been unable to expand internationally said Mr. Su'a.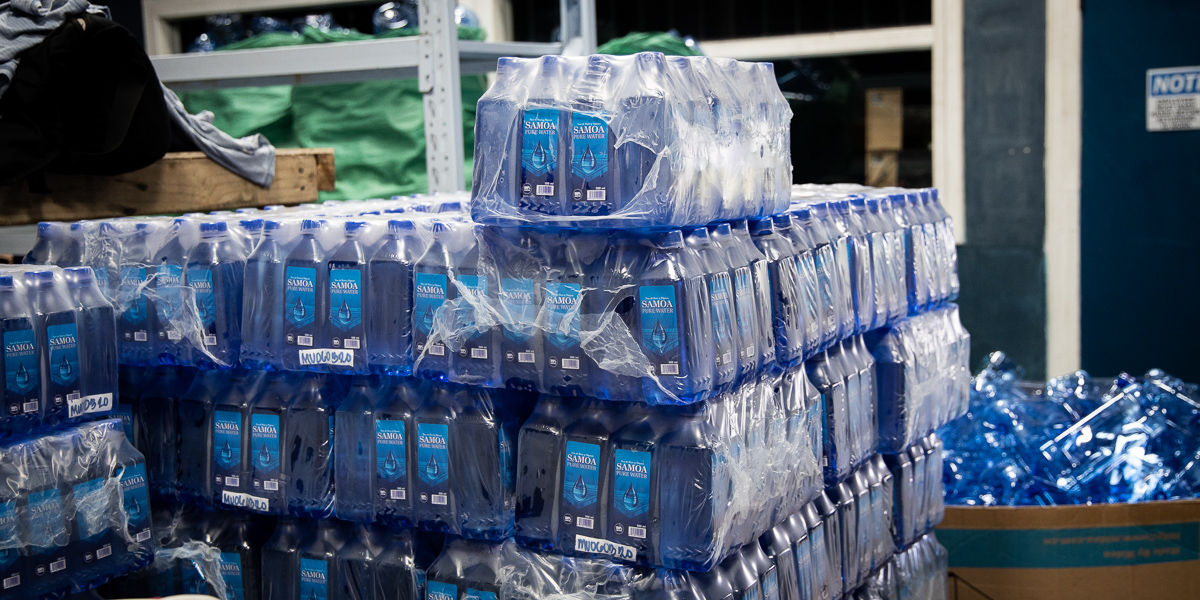 "Our first container has landed in Vanuatu and we've almost secured Guam and American Samoa," he said. 
The company's international expansion plans have been slowed by coronavirus fears spreading around the globe, affecting supply chains and broader international trade. 
Established in 2009, the company began as a simple refilling station servicing mainly the government Ministries.
From there, owners, Nua and Victor Vaai saw the potential of the water to be exported.
"We looked and saw what was around us and Fiji Water, they are massive in the American market and they are able to sell their brand as a pristine tropical, organic kind of image," he said.
"And we said, hang on, if Fiji can do it, why can't we? We have the same resources; it's the same thing."
The initial hurdle for the Samoan company, though, was investment opportunities and funding.
But in fewer than five years of, the company began to have their own bottles being produced on a semi-automated production line. 
"We didn't have a system that can do the task from start to finish, which is blowing the bottle, filling the bottle and all the way to packaging and sterilizing the water and making sure it's purified," he said.
In 2018, the water company became fully automated.
They are now able to make 6000 water bottles an hour, saving time, product inefficiency and human error.
"If you want to go big, you have to go fully automated," he said.