Kaierau team making most of their Samoa visit

By Marc Membrere

•
22 February 2020, 12:00PM
A rugby team from Wellington is in Samoa for business and a bit of pleasure.
The Kaierau Rugby team is in the country to play SCOPA and also for a mini-vacation.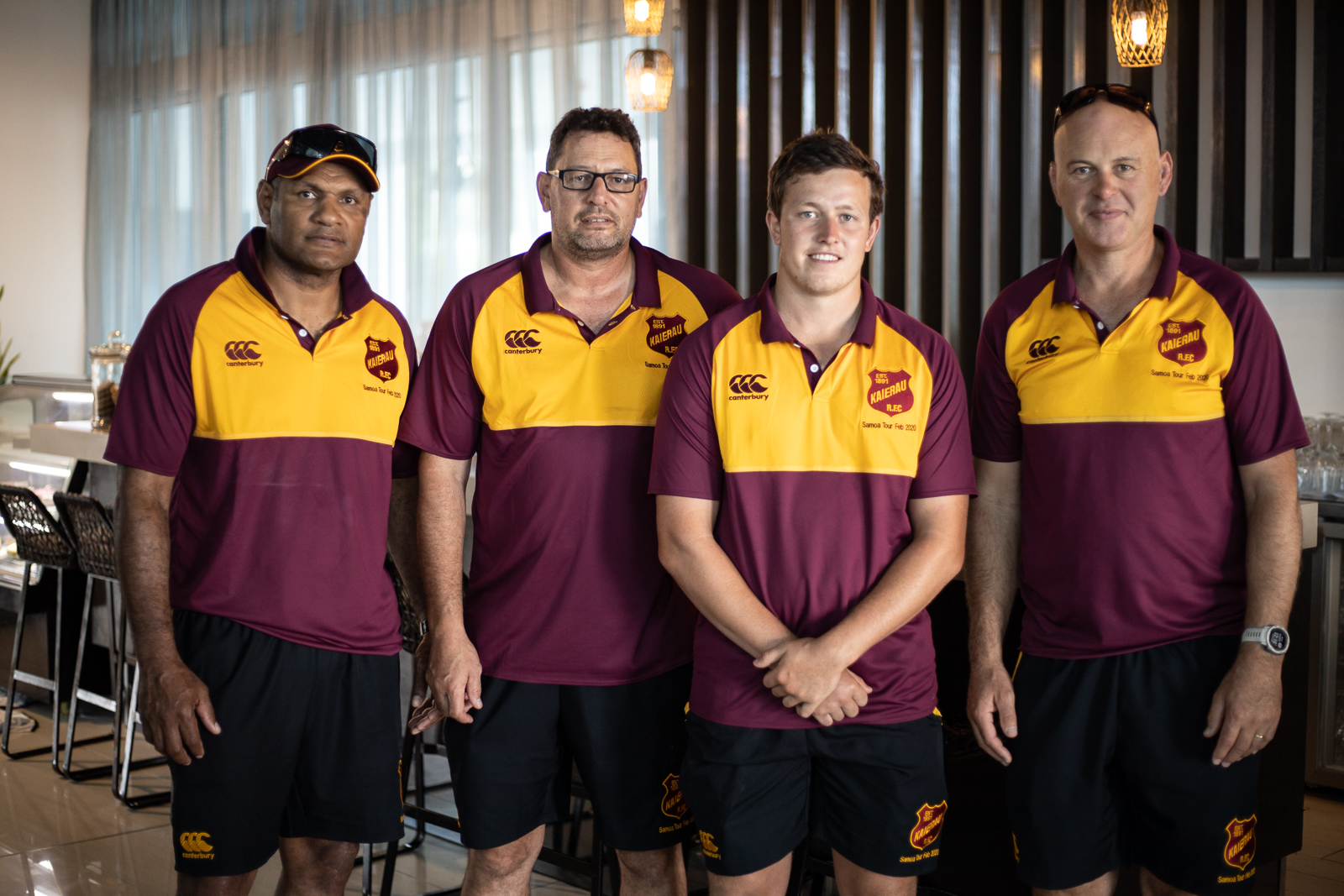 A number of players are originally from Samoa and they are delighted about the chance to visit their families.
For Captain, Ethan Robinson, the trip is a milestone.
"This is my first time in Samoa and as a matter of fact, this is my first time traveling out of New Zealand," he said.
"Samoa is awesome. I am not used to the heat but it is what i expected actually." 
About the game against SCOPA, he said they are looking forward to it.
"It is good to be playing in these conditions for a change. Some members of the team are originally from Samoa and they are set to meet up with their relatives soon. The rest of us on the team are here for our game and have a good time," he said.
The team has loved Taumeasina Island Resort.
"Our first night here was perfect. There are about 50 of us in total, 25 are players while the rest are the coaching crew and supporters. I am from Whanganui New Zealand, it's not the biggest of cities but its definitely not the smallest."
Team manager, Nemia Adrole, was also happy to share their teams experience here in Samoa and their teams preparation with their game against SCOPA on Saturday.
"Our preparations have been really good and its been a long process for these boys to come here and have the chance to play in Samoa and to also experience its culture," he said.
"It is the first time for most people in the team to visit Samoa and it is a great opportunity for them to experience a different culture and food. 
"A few of the old SCOPA players used to play for us and went on to play in the Manu Samoa. 
"We offer opportunities for local players into our team as this is one way they can develop their talent and skills. A few of our players are from Samoa and we are happy to have them and what they have to offer to the team. The boys are happy to be here and are looking forward to what lies ahead in our trip."
The team is set to play SCOPA on 3pm Saturday and will leave Samoa next Tuesday.

By Marc Membrere

•
22 February 2020, 12:00PM