Miss Pacific Islands uses nursing skills to save lives
Miss Pacific Islands and Miss Samoa, Fonoifafo Nancy McFarland-Seumanu, is continuing to volunteer her time to help the Ministry of Health with their vaccination programmes and save lives.
Ms. Seumanu told the Samoa Observer during an interview that she wants to utilise her skills as a nurse to make a difference in the health of the nation.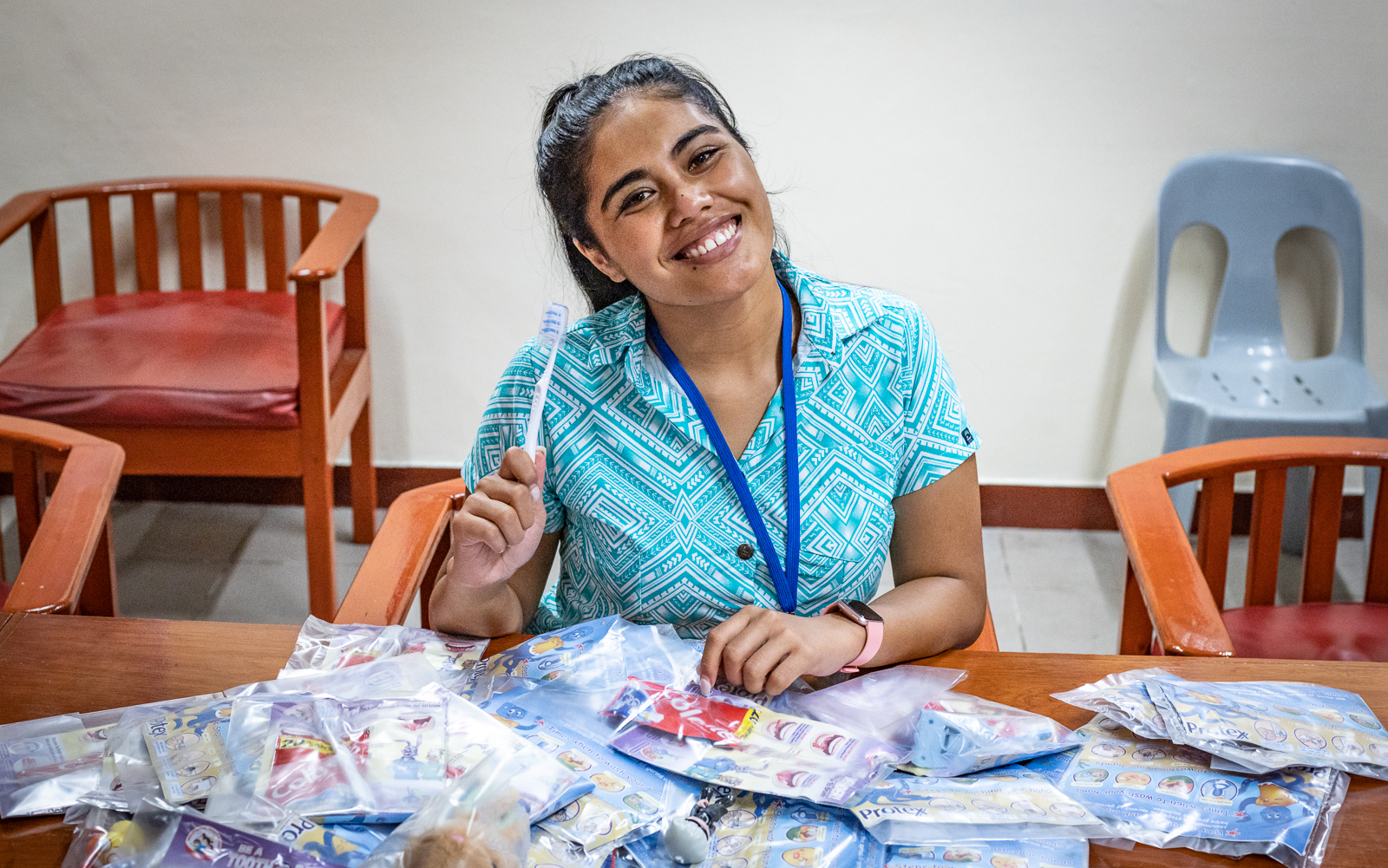 While her primary role is to be an Ambassador for Samoa and the Pacific, the nurse by profession sees the platform as an opportunity to work with the Ministry of Health, in the fields of immunisation and public health.
"One of the advantages of working in the Nursing profession is the ability to utilise the skills and knowledge anywhere you go; and also knowing that there will be learning improvements as you go," she said.

"This month, I began my work with the Ministry of Health and I have been fortunate enough to work alongside the nurses who go out into the villages to deliver the vaccination programmes."
She also took part in the Government's mass vaccination last year amidst the measles epidemic which killed 83 people, mostly children.
"From my experience from the first two weeks I noticed that I really wanted to reward the children who were brave enough to get their injections done."
She added that Samoan children are very brave without needing the help of their parents especially those who are old enough during vaccination process.
"I came up with an idea to make some gift bags for the children as a reward for their bravery. I saw that there was a dental issue especially with the children under the age of seven here in Samoa but originally I wanted to reward the children with some lollies but then I did not want to contribute to that.
"Some of the children I came across had poor dental hygiene which is why I thank Samoa Dental Service that donated toothbrush, toothpastes, and pamphlets for parents and children."
She also acknowledged Doris Tulifau from Brown Girl Woke who donated toys for the children.
"I put everything together to make an educational pack and we have already started handing out to the vaccinated children.
"Yesterday we vaccinated around 40 children around Vaitele and Tafaigata. I encourage our people to call the Ministry of Health so we can come to their homes to vaccinate their children.
"If I have to recall how many children and people that I have vaccinated it would be more than a hundred."
She said that she will continue working in the health sector.
"I am out on the field two or three days a week and other days I have to do my role in terms of the tourism side. These are children in need located in the rural areas that don't have access to toys.
"Going home at the end of the day knowing you were able to make a small difference in the lives of our people is rewarding.
"But what is more satisfying is knowing that you're not doing it alone. There are thousands of professionals playing their part in making Samoa a better and safer place to live."
She looks forward to the many learning opportunities that will come as she continues to serve her country.
"I learned so much from the local nurses because they have the knowledge and expertise in how to work in Samoa."