Captain Polataivao settling in at Utah Warriors
Manu Samoa halfback, Dwayne Polataivao, is settling into a new life in the U.S.A.'s Major League Rugby as captain of the Utah Warriors.
The 29-year-old from Sasina, Safotu, Nofoali'i and Safata made his debut for the side last weekend in their, 28-19, loss to Rugby ATL.
Polataivao has been in the United States for a month now, having signed a two-year deal with the Warriors.
"Life's awesome, I'm very fortunate to be here to take up this opportunity," he said, noting the cold weather in Utah at this time of year.
"Summer back home [in New Zealand] it was reaching about 30 degrees to my first day here was -2, so a bit of a shock to the system."
Both Polataivao and his Warriors are based just outside the state capital of Salt Lake City in Herriman.
"We're right opposite our stadium, so it's pretty convenient to walk to trainings and stuff."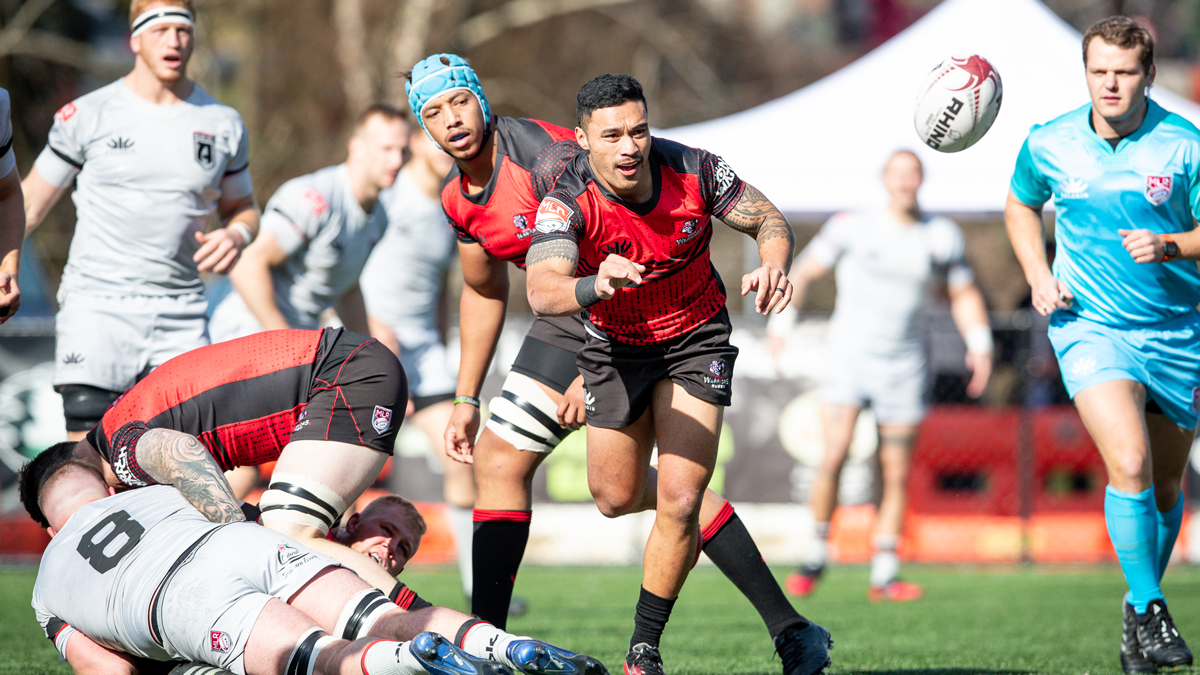 He was Samoa's starting halfback in three of their four games at the Rugby World Cup, but was one of six Manu players to head over to Japan without a club contract for the upcoming season, having last played professionally for Doncaster Knights in the English Rugby Championship in the first half of 2019.
"There were a few clubs that were quite keen, I was quite happy to go back to work [as a sales representative for Stowers Containment Solutions] if I had to," Polataivao said.
"Me and [Manu assistant coach] Chris Latham spoke after the last game against Ireland, and he said he potentially had an opportunity here, but I wasn't aware it was Utah."
The Warriors announced Latham would be their 2020 head coach on October 29th, a couple of weeks after that Ireland match.
Polataivao said he didn't hear from the former Wallabies star for a little while:
"So I just enjoyed home, and then a couple of weeks before Christmas I got a call from the [Warriors] CEO Kimball Kjar.
"It took me a while to make that decision, because obviously I'd leave my wife behind and I've been doing that a bit for the last few years being with Manu Samoa and in England.
"She was understanding, and she's always driven me to follow my dreams."
Polataivao is certainly living his right now, playing the game he loves halfway across the world.
"Rugby doesn't last long, and it was an opportunity I'd been praying for and waiting for," he said.
Polataivao said he is extra blessed to captain the Warriors – the first time he has skippered a professional team.
"That was a bit of a surprise, but I'm grateful to God that I've got this opportunity, and just ready to take the challenge," he said.
He arrived in Major League Rugby with the goal of being the best halfback in the competition, but now has the added focus of getting the best out of his players.
But Polataivao said those extra responsibilities don't change his approach too much.
"If anything, it's just continuing to have a cool head," he said.
"I'm not really a chatterbox but I've sorta picked that up as well, that I probably have to be."
In Utah's season opener away against Atlanta, Polataivao set up a try as his side shot out to a 16-8 lead at halftime.
"In pre-season we did the same, we started quite strongly but then we sort of faded," he said.
"It's not a fitness thing, it's probably just a mental switch, knowing that in games where we take the lead we've gotta continue to attack.
"We probably just went into our shells a little bit and let them come to us.
"We went away from our game plan which was working for us well in that first half."
Polataivao describes the Warriors' playstyle as being similar to teams from the Northern Hemisphere:
"Like to maul, like to crash, bash and scrum for pens."
He said that's not necessarily the norm in the U.S.A., where teams adopt whatever style suits their coaching staff and playing personnel.
"You can see some of the other teams playing that Southern Hemisphere style from back home, that free-flowing style," Polataivao said.
The Utah Warriors will be looking for their first win of the season against fellow Manu Samoa Donald Brighouse's New England Free Jacks when the teams face off at 9:30 am on Sunday morning Samoan time.