Flooding, landslides as more bad weather strikes
Bad weather conditions brought flooding and landslides to different parts of Upolu on Tuesday.
This led the Land Transport Authority to issue a warning to motorists heading to the east side of Upolu, especially at Luatuanuu where there was a landslide.
Flooding was a major concern. Residents living at Taumeasina had large pools of water in front and around their houses.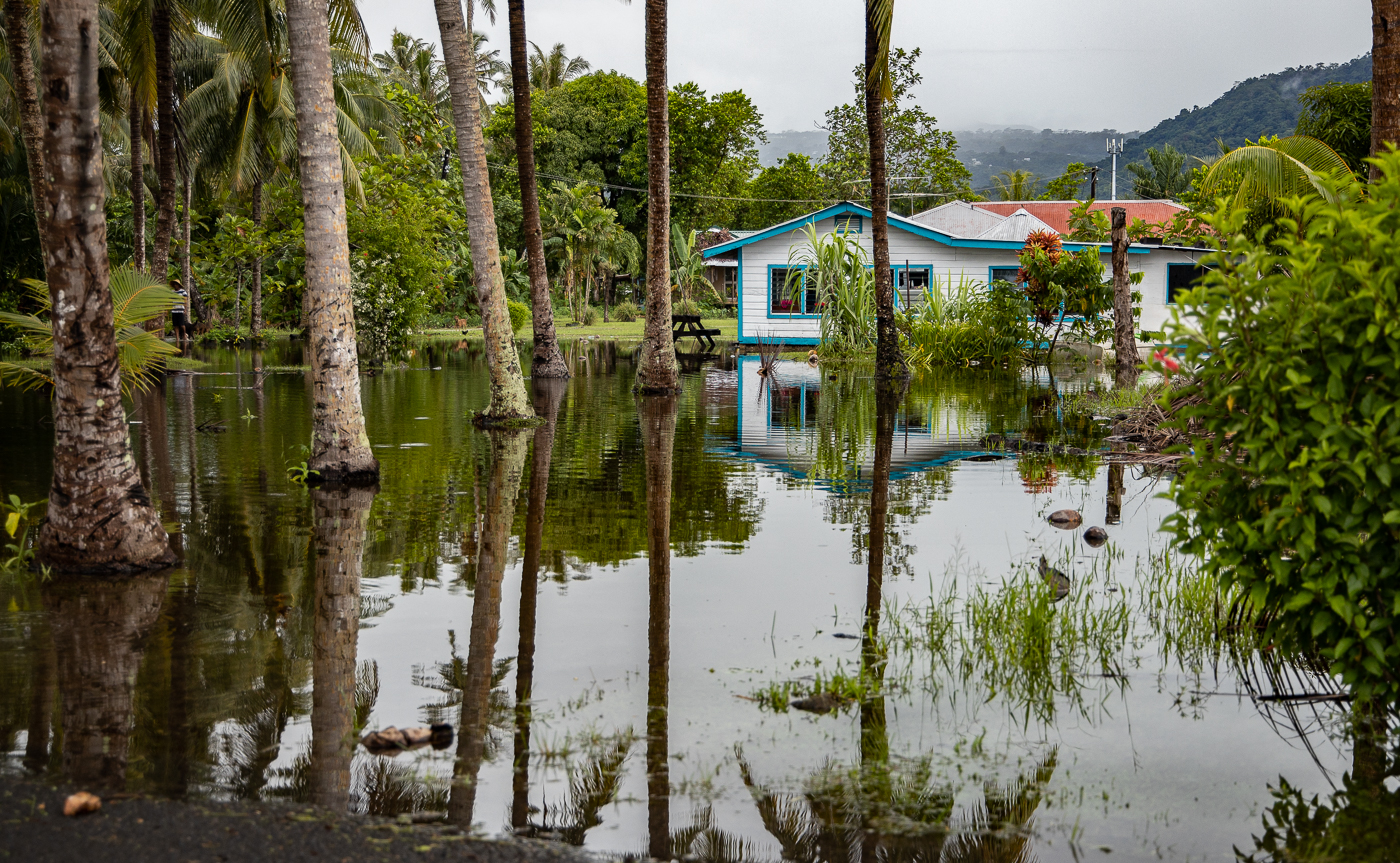 Lemisi Samuelu said the water rose very quickly during the downpours.
"It does not happen often but it only occurs during the time we experience heavy rainfall," he said.
He added that the main road had blocked the water from going directly to the sea.
"The road has been built higher and it has caused all the water to be trapped within our property.
"It is not a big concern for us because the water has not reached inside our homes but it can be difficult to walk around with all the water around our home."
As of Tuesday afternoon, the Samoa Meteorological Service continued its heavy rain warning for all of Samoa.
"Heavy rain advisory remains for all of Samoa," stated a public notice.
It also added that flood advisory remains effective for all major rivers and vulnerable areas.
"An active convergence zone that was previously impacted the island with heavy rain and gusty winds have shifted south of the forecast zone. 
"Latest satellite images shows dissipating cloud band over Samoa with scattered low-level clouds approaching the island from the North. 
"Models predict diminishing rainfall activities for today compare to yesterday. Therefore will downgrade the heavy rain warning into an advisory and hold the flood advisory for all of Samoa."
The potential impacts include poor visibility, gusty winds, foggy and slippery roads over mountain passes and ranges pooling near roadsides and waterways.