S.T.A. acknowledges Miss Pacific Islands with ava ceremony
The Samoa Tourism Authority (S.T.A.) has hosted an ava ceremony for the reigning Miss Samoa and Miss Pacific Islands, Fonoifafo McFarland-Seumanu.
The ceremony was held to mark her return to the country from Papua New Guinea (P.N.G.) late last year, where she was crowned Miss Pacific Islands at the regional pageant held in Port Moresby.
Due to the state of emergency and the measles outbreak, the S.T.A. did not host a formal welcome for her, and she immediately upon her arrival joined her nursing colleagues on the frontlines of the Government's mass vaccination programme.
Speaking to the Samoa Observer on Tuesday, Fonoifafo said she was delighted to be back in the country and did her first ava ceremony since winning her Miss Pacific Islands title in December last year.
The Samoa Tourism Authority's Associate Minister, Amituana'i Fagaivalu Kendrick Samu, acknowledged the important role that she will play and commended her contribution to the measles epidemic.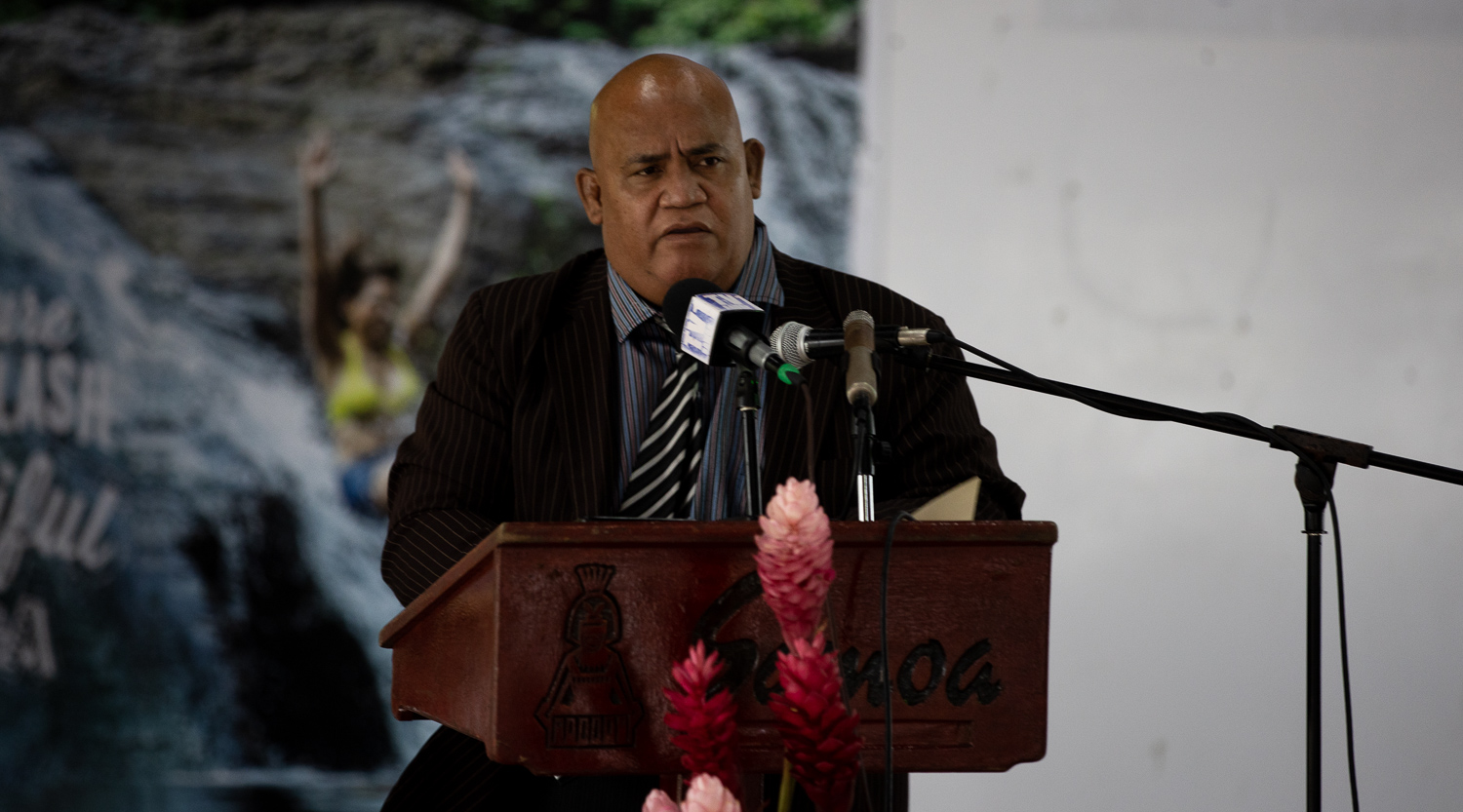 He also thanked individuals, sponsors and groups of supporters such as the family and friends for their support as well as the S.T.A. and Leiataualesa Jerry Brunt of Manaia Events for making the event a success.
The welcome ceremony also acknowledged her success in holding three titles: Miss Samoa New Zealand, Miss Samoa and now Miss Pacific Islands.
The ceremony was hosted by the C.E.O of the Samoa Tourism Authority, Fa'amatuainu Lenatai Salā Suifua, and the other officials from the S.T.A. 
Associate Minister Amituana'i stood in for the acting Tourism Minister, Sala Fata Pinati, who was not able to attend. 
The reigning queen's father, Rev. Lemmy Seumanu, also spoke at the ceremony to celebrate his daughter's achievements.
Fonoifafo said her parents have been her pillars of strength and will continue to be so during this year and thanked all of Samoa for their support since becoming Miss Pacific Islands.
She said she has received a mountain of support from the people since and asked the public to keep her in their prayers this year. 
The last time Miss Samoa was crowned Miss Pacific Islands was in 2014 during the reign of former Miss Samoa, Latafale Auva'a.