Setefano quietly confident for Champions League qualifier
Lupe o le Soaga defender, Andrew Setefano, and his team are feeling confident ahead of the Oceania Champions League qualifying tournament in New Zealand starting next weekend.
The 32-year-old from Moamoa-fou, Satuimalufilufi and Vaito'omuli-Palauli will be a key part of the side he thinks can go far.
"Pretty sure we can make it through to the next round," he said.
"We've been training hard and a lot, twice a day. Coach has been giving us a lot of stuff to prepare and work on for the tournament."
The qualifying stage, played over the 25th, 28th and 31st of January, determines which two clubs advance to the 2020 Oceania Football Confederation (O.F.C.) Champions League proper in March.
A national representative since 2011, the level of competition is nothing new for Setefano.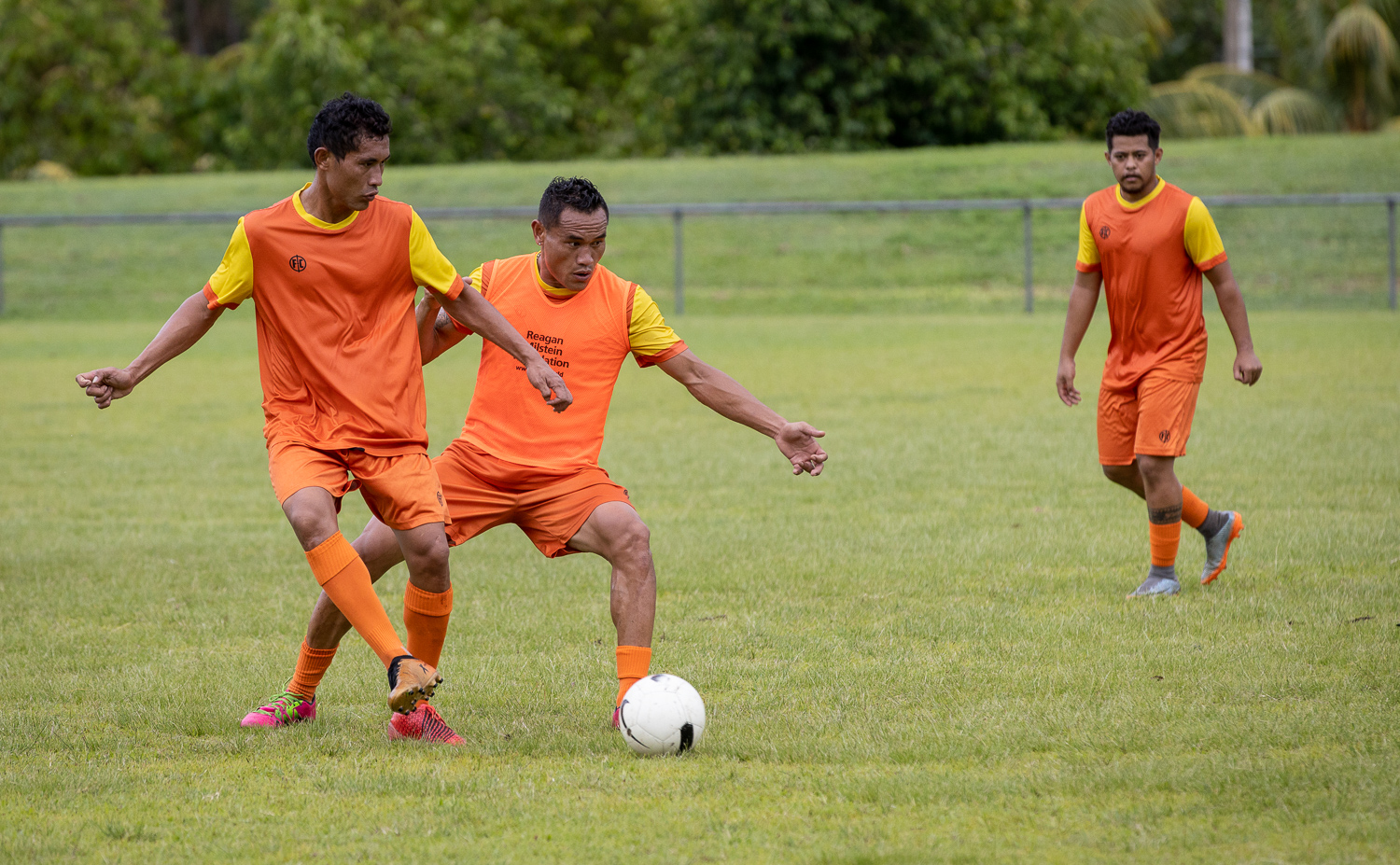 "It's good to be with some of the new and young boys in the team, so we can share the experience," he said
"The team we have now is a bit younger, which has good benefits for us and the development of football as well in Samoa."
That comes with some extra responsibility for Setefano though, as perhaps the team's most accomplished player.
"It's a bit of a burden on my shoulders at the moment, because I had to work hard with the boys to get them to the level where they are," he said.
Setefano's eyes are fixed on what he said will be a crucial first match against Tongan club Veitongo, who he knows will be fired up.
"They haven't won against us since we've been in the tournament," he said.
"We're not relaxed, but we're confident we can get a chance to win against them in the first game."
Lupe o le Soaga's second match against Tupapa Maraerenga of the Cook Islands may be even tougher, said Setefano:
"Most of them are experienced, playing in New Zealand a lot."
He called on the people of Samoa to get behind his team, and said he hopes the ministers and pastors of the country remember them in their prayers.
"We just want the whole country to support us, especially our families," Setefano said.