Government's prayer, fasting week concludes
The Government has ended its week of prayer and fasting with leaders gathering on Friday to mark its conclusion.
Head of State, Tuimaleali'ifano Vaaletoa Sualauvi II and his wife Her Highness Faamausili Sualauvi, Member of the Council of Deputies, Le Mamea Ropati Mualia and Prime Minister Tuilaepa Dr. Sailele Malielegaoi were among leaders who joined the service at the Palisi prayer house led by Rev. Nuuausala Siaosi.
Rev. Siaosi said the devastating impact of Cyclones Ofa and Val gave rise to the initiative of the country holding an annual prayer week.
"We acknowledge those that started this initiative because it is important to ask God for his protection upon our country from cyclones. "Cyclone Ofa claimed lives and also caused so much damage and destruction on properties and belongings yet another cyclone followed after," he said.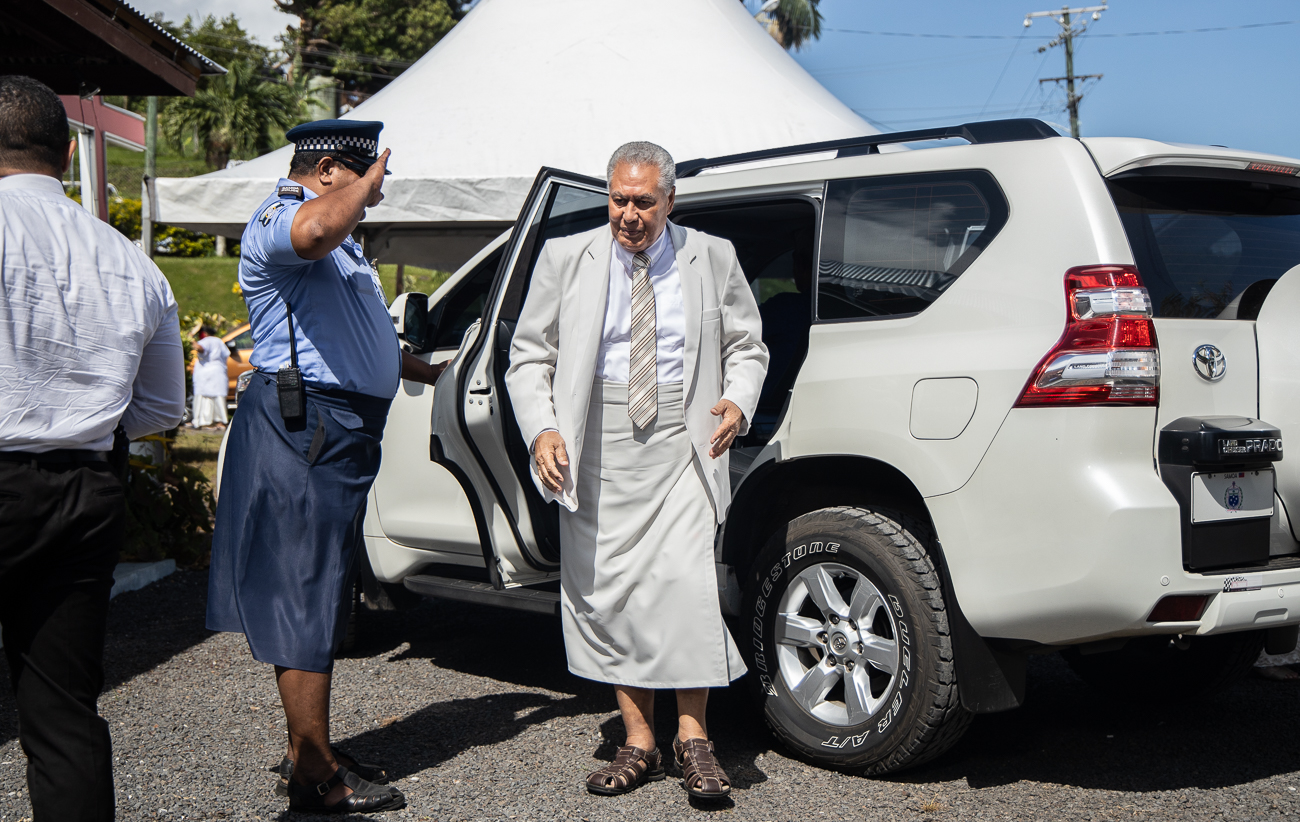 "So many people started to question whether God loved our country, which we are founded upon so we thank the late Tofilau Eti Alesana who started the prayer and fasting week so that the Lord can protect our people in Samoa."
Samoa's history is littered with natural disasters according to Rev. Siaosi, who then made reference to the tsunami in 2009 as well as the tropical cyclones and the measles epidemic which claimed 83 lives. 
"We must continue to pray without ceasing so that it can protect and prevent Samoa from experiencing more cyclones. But during these times we are in, there are other cyclones that are not physical faced by so many people."
Rev. Siaosi said the 'other cyclones' were the crimes that people committed that has led to women and children being victimised. 
"There are people who committed murders, domestic violence amongst children and women, alcohol and drugs intake which has led to the increase of prisoners and therefore moved them to a new prison," he added.
The criminal acts is evidence of 'spiritual weakness', claimed Rev. Siaosi, which he said continues to occur despite every village in Samoa having a church.
"This is a sign of spiritual weakness, yet over 90 per cent of the people in our country are Christians with so many church buildings in every village. Some might blame church leaders but we are in a spiritual battle."
Other guests at the service included the Acting Chief Justice Vui Clarence Nelson, Cabinet Ministers, Ministry Chief Executive Officers, Members of Parliament and public servants.