Ban has business seeking alternatives
Three weeks away from a proposed ban on styrofoam take-away plates, food containers and cups, local businesses have been forced to experiment in preparations for the ban.
The styrofoam ban is scheduled to come into effect on 30th January 2020. It follows the Government's banning of single-use plastics last year. 
Popular restaurants such as Sunrise Restaurant have already began investigating biodegradable alternatives to the plates and containers used for their customers' takeaway meals. 
Sunrise's Manager, Chee Zhu, told the Samoa Observer that the switch involves a lot of work and they are starting to trial the use of cornstarch plates to replace styrofoam plates.
The 30-year-old said the challenge is that different plates cater for different types of food, depending on whether the meal being served is hot or cold, steamy or otherwise. 
They have already taken receipt of their first consignment of plates but say that trials are ongoing and they are yet to figure out which option will prove the best for the restaurant, he said.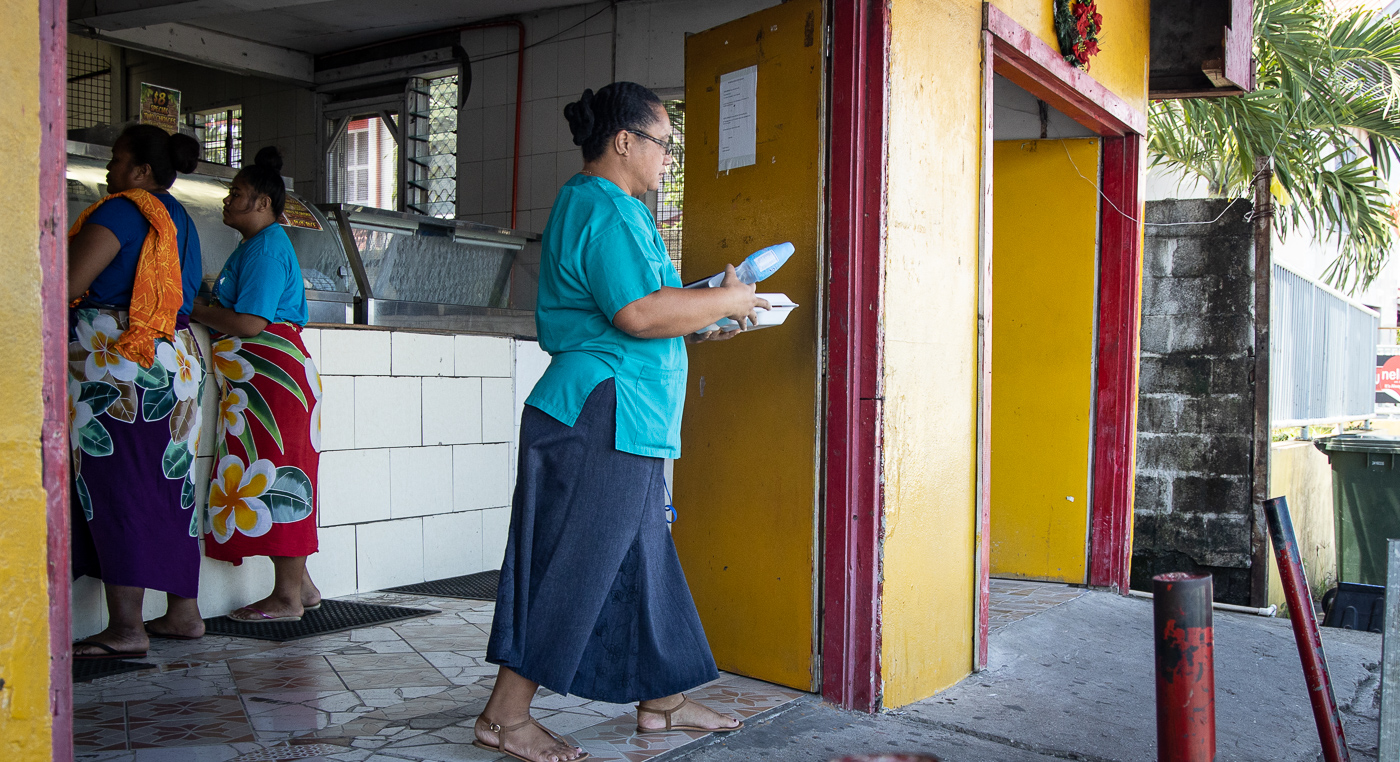 "We have the first set of plates and they are the [demonstration] runs for the try-outs, because styrofoam is designed to hold anything, hot, cold, wet or not," he said.
"But there is [a] biodegradable [option] based on cold food, and [others based on normal and] watery food, so right now we have samples and [are] running a test. 
"There's a lot of designs. There's one made of paper, there's one made of cornstarch and ones made of sugar cane."
But the alternatives can currently only be used to hold their $5 and $8 specials for now. Once the law takes effect on January 30, all other specials will be put on hold until they find a suitable environmentally friendly alternative.
Sunrise Restaurant has had to customise their plates to fit their current food offerings, which has required them to import the products via Malaysia, Taiwan and Indonesia.
Despite an increase in costs for the alternative, Mr. Zhu said they will not be increasing the cost of their restaurant's meals.
"The only reason why we would increase it if the Government are to increase the customs duty tax on those [plates] and if [that's] expensive, then we'll have to increase the price," he said.
"[Cornstarch plates] represent a 10 sene increase on normal styrofoam [plates], so if the customs go higher, then we will have to go higher.
"That's why people are complaining because the Government want us to go environmental but they're increasing their prices, so it's not really helping."
Although there are now alternative options available, many businesses including the Sunrise Restaurant still have months worth of styrofoam stock they need to get rid of.
Last year, Chan Mow Company Ltd marketing and sales manager, Sally Chan Mow, told the Samoa Observer that, while they support the ban, she said businesses should be given more time. 
"The issue we had was that they [gave] us six months' notice of the ban, but all [these] foam cups and plates have been here for years," she said.
Meanwhile some lucky businesses, like the new Hannah's Ltd. heeded the warning early and say they will not lose out from its introduction.
"We were established around September last year and, by then, our boss [had] already decided to bring only paper plates, instead of foam plates; there's no use bringing in styrofoam plates and such when it's going to be eventually banned," said the store's manager, Ulalia Stowers.
"So we've never sold plastic or styrofoam plates."
The Ministry of Natural Resources and Environment have banned the import, sale, distribution or manufacture of styrofoam plates, containers and cups will be banned effective January 30, 2020.
The Ministry has said it would be strictly enforcing the ban and noted that styrofoam alternatives had been identified and made available through local suppliers.