Sydney doctor says work of local colleagues inspirational
A Sydney-based doctor has praised local colleagues for continuing to work to save lives.
Seagaitumua Dr. Paniani Patu, who is a Samoan General Practitioner based in Sydney, flew into the country on December 10 and volunteered at the Tupua Tamasese Meaole National Hospital (T.T.M.) for close to two weeks.
He said in an interview with the Samoa Observer that his local colleagues' work at the T.T..M has been inspirational in the face of challenges.
"And it is a pleasure to work with some of the local doctors here, they are doing a fantastic job, considering the level of diagnostic and imaging capacity there is here," Seagaitumua said.
"We tend to be spoilt overseas we have readily available tools and capacity and fantastic to work with these guys here, who are doing a great job, considering what they have here in Samoa."
Seagaitumua and another Samoan doctor who practises in Sydney, Dr. Olataga Alofivae-Doorbinnia, donated boxes of medical aid comprising sanitisers, gloves and facemasks to the national hospital.
He said the gesture was their contribution to assist the hospital with infectious control.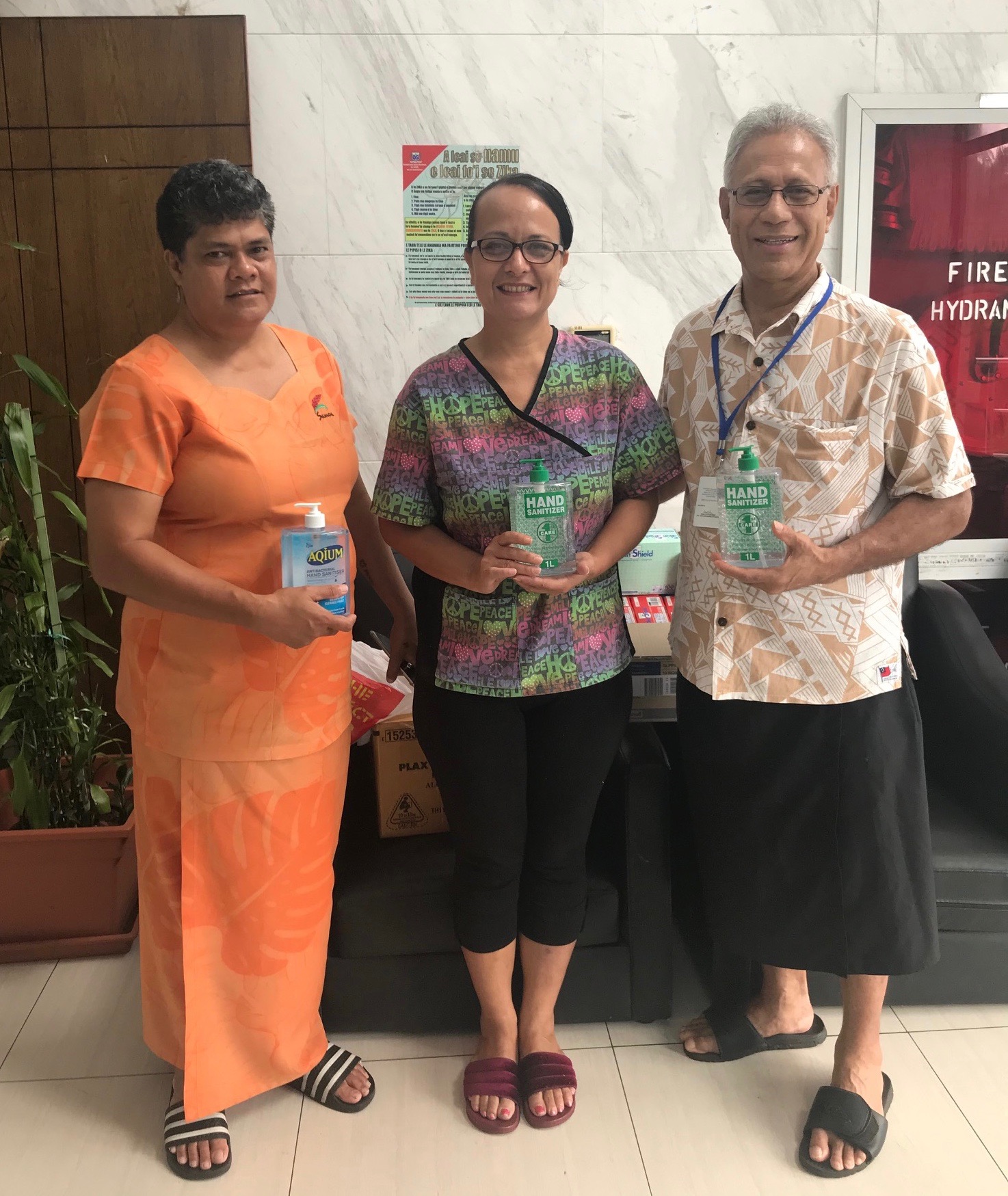 "As part of the measles epidemic, we try to help in the way of manpower as well as donate supplies and to that effect I have been working in the outpatient department in the TTMH and just helping out in general medical work to assist some of the local doctors," he added.
"Between myself and my colleague in Sydney, Dr. Olataga we donated some boxes of sanitisers, gloves and masks just to assist with infectious control in this time of the measles epidemic. 
"It's a pleasure for us to give a hand at this time, I know it is a very sad time for Samoa, but I guess with our help and all the global community coming in to lend a hand it will be okay."
Seagaitumua returned to Sydney on Sunday and will fly back in late January for another two-week rotation. 
When asked whether he will return to the hospital, he said where he will be deployed will depend on the local authorities and they will also consider bringing in more medical supplies.
"Where I work will depend on where the need is but we will continue to look at ways of sourcing more supplies such as sanitisers and other infectious control items such as gloves and masks with our colleagues in Sydney and also our partners there as well."