Grieving parents last wish to see their dead child
By Talaia Mika

•
16 December 2019, 11:30PM
It had been 18 days since grieving couple, So'o Iulai and Iulai Taele, last saw their 10-month-old daughter.
Their daughter died on 29th November and they were among a handful of families who were banned by the authorities from removing the body, until a postmortem is done at the Tupua Tamasese Meaole National Hospital to establish the infant's cause of death.
That process was finally completed on Monday and the body was released to them, enabling them to proceed with her burial at the family home in Toamua-uta.
In an interview with the Samoa Observer, the couple said the authorities should allow the family and relatives of the deceased to wash down the body, especially the deceased children.
"It's every grieving parents last wish to bathe their children before burial," Mrs. Iulai said while fighting back tears.
"Ever since my baby died, I struggled because I haven't seen her since then. We parents, when our children pass away, we just want to make the most of our time to be with them during their last days on earth."
The couple said they had been frequenting the hospital morgue for 18 days, seeking answers from hospital staff to give them access to their daughter's body. But that did not happen until after the postmortem was done. 
Mr. Iulai said there appeared to be confusion among hospital staff on who they should see for approval to access the body.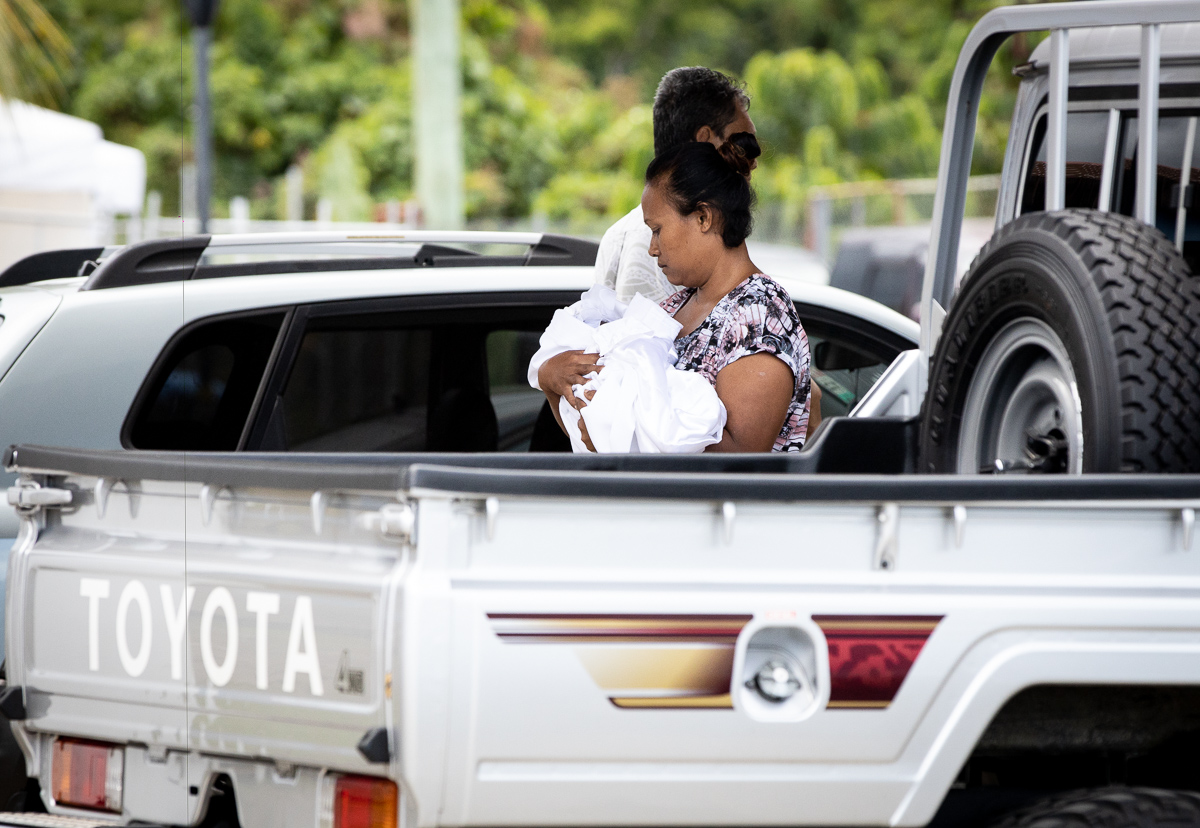 "They said if we don't sign the papers, we'll have to go through the Head of the Morgue and when we do, we're told to see other authorities so it's a whole confusion," he said.
The couple claimed that they were also not given an explanation on why a postmortem needed to be done. 
But Mrs. Iulai regrets and blames her belief in home remedy for being one of the factors behind their daughter's condition deteriorating. 
Waiting outside the hospital morgue on Monday to receive their daughter's body, they were in tears when they saw their daughter. 
"I was looking forward to today and though we now finally see her, we're not satisfied because we have to bury her right away."
The couple and their family believe they should have been given access to see the body in the morgue, before and after the postmortem. 
Out of their seven children, two contracted measles and both getting admitted and one passing on.
By Talaia Mika

•
16 December 2019, 11:30PM