Giving thanks through Christmas decorations
While some decorate their houses to celebrate the spirit of Christmas, Savaia Lefaga resident, Tusani Samotu Manu, decorates hers as a form of thanksgiving for the birth of the Messiah. 
The extra Christmas lights decorations have attracted people from around the area, specifically Lefaga residents, who drive by slowly to get a good look at the lights or come by to take photos. 
Tusani told Samoa Observer that it has been a longstanding tradition for the house to be decorated, with a little extra added each year.
The decorations include a tall, lit Christmas tree, Santa's sleigh as well as a helicopter with lights laid out in the front yard. 
"The only reason is that it is our way of celebrating the birthday of Jesus, born on Christmas day, and that's why we do it every year," she said.
"It's like a thanksgiving to us, whatever we spend right now is our way of thanking the Lord for his love for our family, children and everyone else.
"To me, it's not something I do to have people come and see it, I just do it because I love doing it and it's a habit that we do every year, with a little extra we try and add on every year."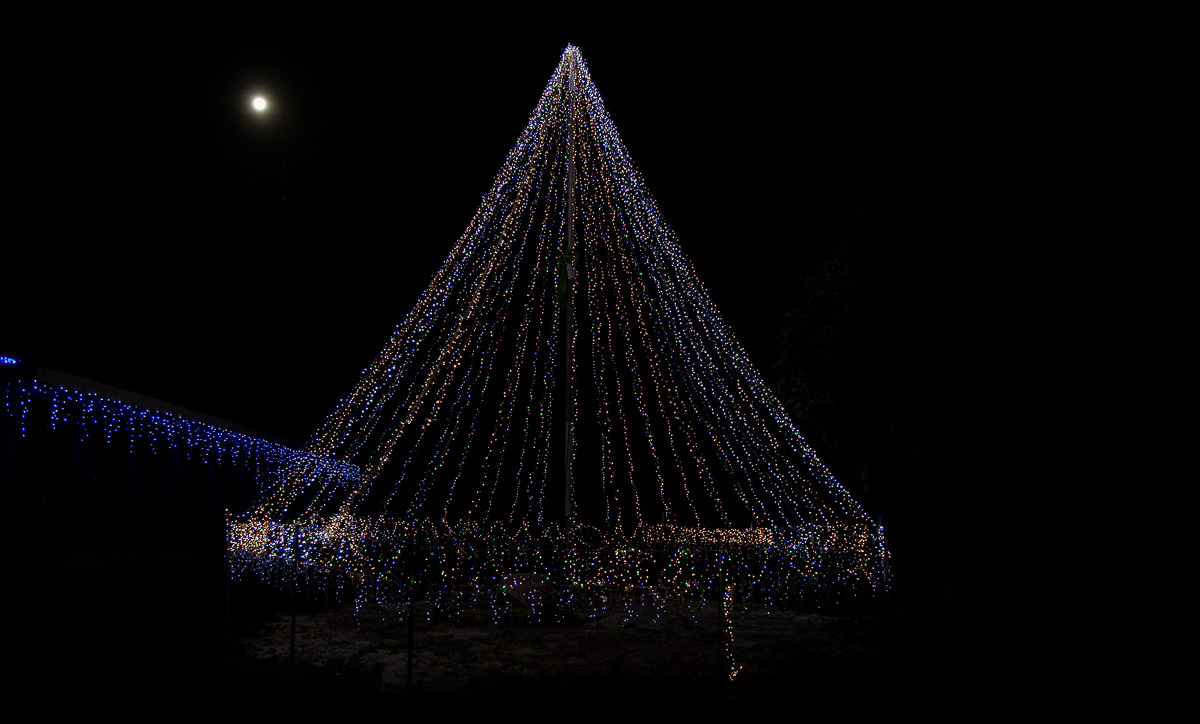 The lights are sold not only here but also Australia and New Zealand. In total she estimates they cost about $8000 or more.
Asked how much she would spend on cash power to keep the lights on, Tusani said it does not cost as much as might expected as most lights are LED, solar or battery operated.
"In a week we spend $50-60 and that's very cheap because actually we topped up $150 but after a week we saw that there was still about $100 left," she said.
"We also have lights from last year but not much of it are all still operating, but most of these lights are all new, not including the Christmas tree because the pole, we bought from Pago Pago."
It took about two weeks to put the display together but Tusani said there are remaining lights yet to be added. 
There is still more to expect from the thanksgiving Christmas lights in Savaia Lefaga.