Epidemic a wake up call: Chairman Ulu

By Joyetter Feagaimaali'i

•
08 December 2019, 8:00AM
The  two-month long measles epidemic has been a wake up a call for the Samoan Government, the Chairman of the Disaster Advisory Committee, Ulu Bismark Crawley, says. 
"This is the first time we have encountered a health epidemic and it is quite challenging," said Ulu.
According to Ulu a lack of qualified vaccinators was the biggest obstacle to the Government's campaign to contain a measles epidemic declared in mid-October. 
The D.A.S. is housed within the National Emergency Operation Center (N.E.O.C.), which was brought into existence when the State of Emergency was announced last month.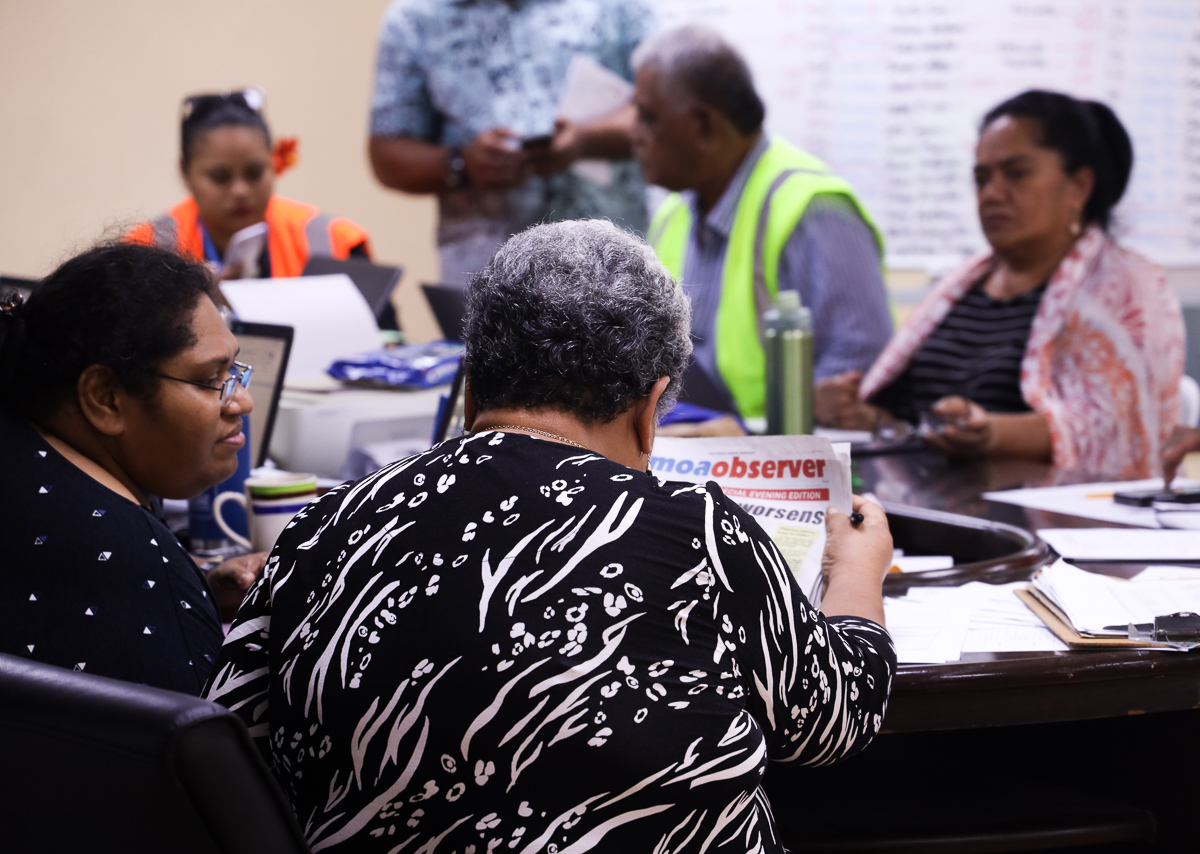 As of Saturday, a total of 4460 measles cases were reported by the Ministry of Health. The government responded by shutting down the Country for two days while they carry out the door to door vaccination whereas more than 40,000 vaccination was conducted. 
Ulu, who is also the Chief Executive Officer (C.E.O.) of the Ministry of Natural Resources and Environment said the main issue was the lack of certified local nurses to carry out vaccinations. 
"Not all the nurses are certified to conduct the vaccination and this was one challenge, hence [our] need to acknowledge the assistance of the New Zealand, Australia and Hawaii provided the manpower to carry out the mass M.M.R. vaccination," he said. 
According to Ulu the Government had in place plans for disasters but the gravity of a health epidemic is an eye opener.   
"This epidemic put a lot of pressure on us.  This is an epidemic a disease which is very different from a cyclone where the actual damage is visible and we focus the resources on that area, but this epidemic has implications and the D.A.S. has to assure the coverage continues," explained the C.E.O. 
Ulu undertook to see through an earlier promise made by the Committee to see through the mass vaccination programmer to cover the entire Country.
"This is an experience for everyone especially the Ministry of Health on future strategies in dealing with any health epidemic. We are seeing a lot of strains of measles and flu. In this specific area there is a lot of research and scientific discussion and the link of climate change to health. And this is wake up call, not only for Samoa but the Pacific," he said.  
"The United Nation provided the technical support and also the medical facilities; vaccines and a lot of assistance. We have to sit back and stock all the assistance to make sure we don't miss documenting the assistance provided." 
He said overall the support from overseas partners has been overwhelming. He was unable to give an estimated financial value on the total donations from overseas partners, businesses here and abroad and individuals. 
Ulu is assisted at the N.E.O.C. by other Ministry Chief Executive Officers, Elita To'oala; Peseta Noumea Simi; Seugamaalii Jammie Saena, Assistant Commissioner, Tanuvasa Petone Mauga and Government staff. 

By Joyetter Feagaimaali'i

•
08 December 2019, 8:00AM