Church of Jesus Christ lends helping hand to fight measles
The Church of Jesus Christ of Latter-Day Saints have donated T$66,687 (US$25,000) to the Ministry of Health in the form of beds, cots, surgical masks and funding for its awareness campaign.
Last week, the church's welfare self-reliance manager for Samoa, Luamanuvae Dr. Kapauna Ainuu, and humanitarian services missionaries Elder and Sister Aiono put together the donation, and presented it to the Head of the Paediatric Unit Ulugia Dr. Tito Kamu on Friday.
The support is greatly needed by a health service greatly under pressure by the measles epidemic, which has already claimed 16 lives and has another dozen at least in intensive care. Ministry of Health staff repeatedly report a lack of beds and basic consumables with which to best do their work.
The Church's donation was largely spent on the beds (at least T$40,000, Luamanuvae said) and the Ministry of Health has been invited to send their invoices for promotional work they need to the tune of around $10,000.
Luamanuvae bought nine hospital beds from Samoa Stationary and Books, single mattresses and baby cots from Big Bear, and one other store in town too.
Soon he will handover more than 3000 masks imported from American Samoa as well. 
The funds come from the humanitarian arm of the church, the Latter-Day Saints Charity. He said thanks to modern technology, it took very little time to get approval from the team in New Zealand to make the donation.
Luamanuvae said he felt emotional handing over the beds and cots to the hospital team on Friday.
 "Seeing how the hospital has received it and quickly dispersed it to where it needs to be, I felt really humbled and uplifted and the same time.
"There is blessings to the receiver and to the giver, and I thought that was probably the best feeling so far for me."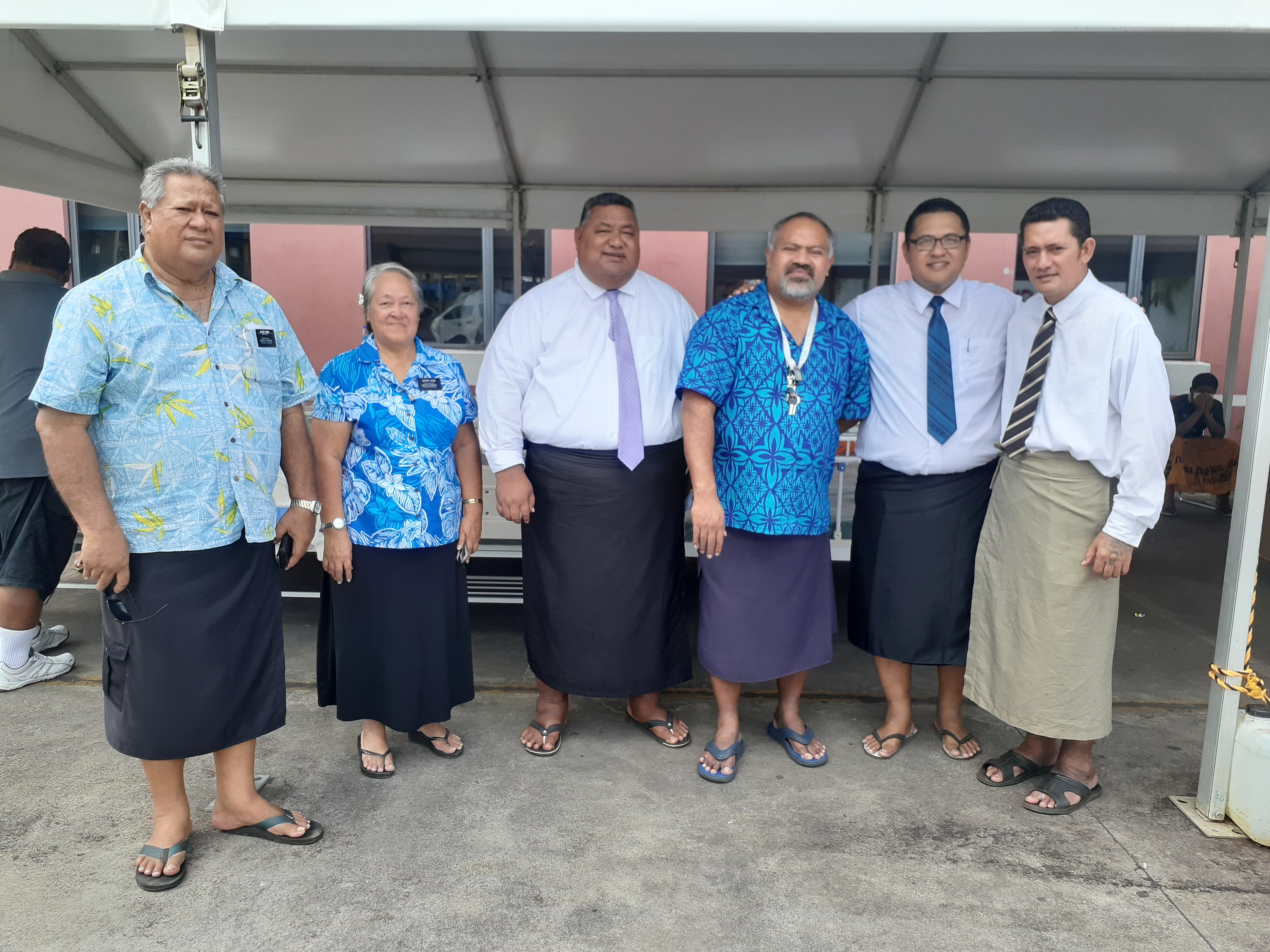 It is Luamanuavae's third month as the Church's welfare self-reliance manager, following nearly seven years as a medical officer in the Moto'otua Ophthalmology Clinic under Dr. Lucilla Ah Ching-Sefo. 
He hopes to open an after-hours private clinic of his own in the future, he said. He is a graduate of the Oceania School of Medicine.
"I have a really close relationship with the hospital… I knew exactly who to contact and what to do so they can get that help as soon as possible."
As well as contributing with resources and money, Luamanuvae said the church has cancelled all services for the time being, and each ward is gathering information about who is not yet vaccinated, or more vulnerable to measles in order to get them to the vaccination clinics as soon as possible.