Local vendors feel pinch of measles outbreak
The measles epidemic has disrupted the buildup to Christmas with a lot of market vendors reporting shrinking sales figures due to less customers. 
Six market vendors told the Samoa Observer in separate interviews that their weekly sales are being affected by the decreasing number of customers, which they have attributed to the measles outbreak in Samoa.
Thirty-nine-year-old Tony Kelsall, who sells pork buns in the local market at Savalalo, said the market would normally be crowded this time of the year but they've noticed less customers.
"Since the outbreak of measles in Samoa, people have been avoiding coming to the market, like they used to," he said.
Less customers has translated to less earnings for him on a weekly basis and it is becoming a concern.
"To me what I have seen is that most people who come to the market are adults, and less number of kids and school students," he added.
Another vendor who sells traditional Samoan items, Falute Laalaai, said they all noticed the dropping number of customers and subsequently their sales is down.
"Our sales have dropped since the measles outbreak in our country, not like what we were used to when there was no measles in Samoa," she said. "If we are lucky to have a sale in a day maybe $50 tala, but other days we might not even get a sale."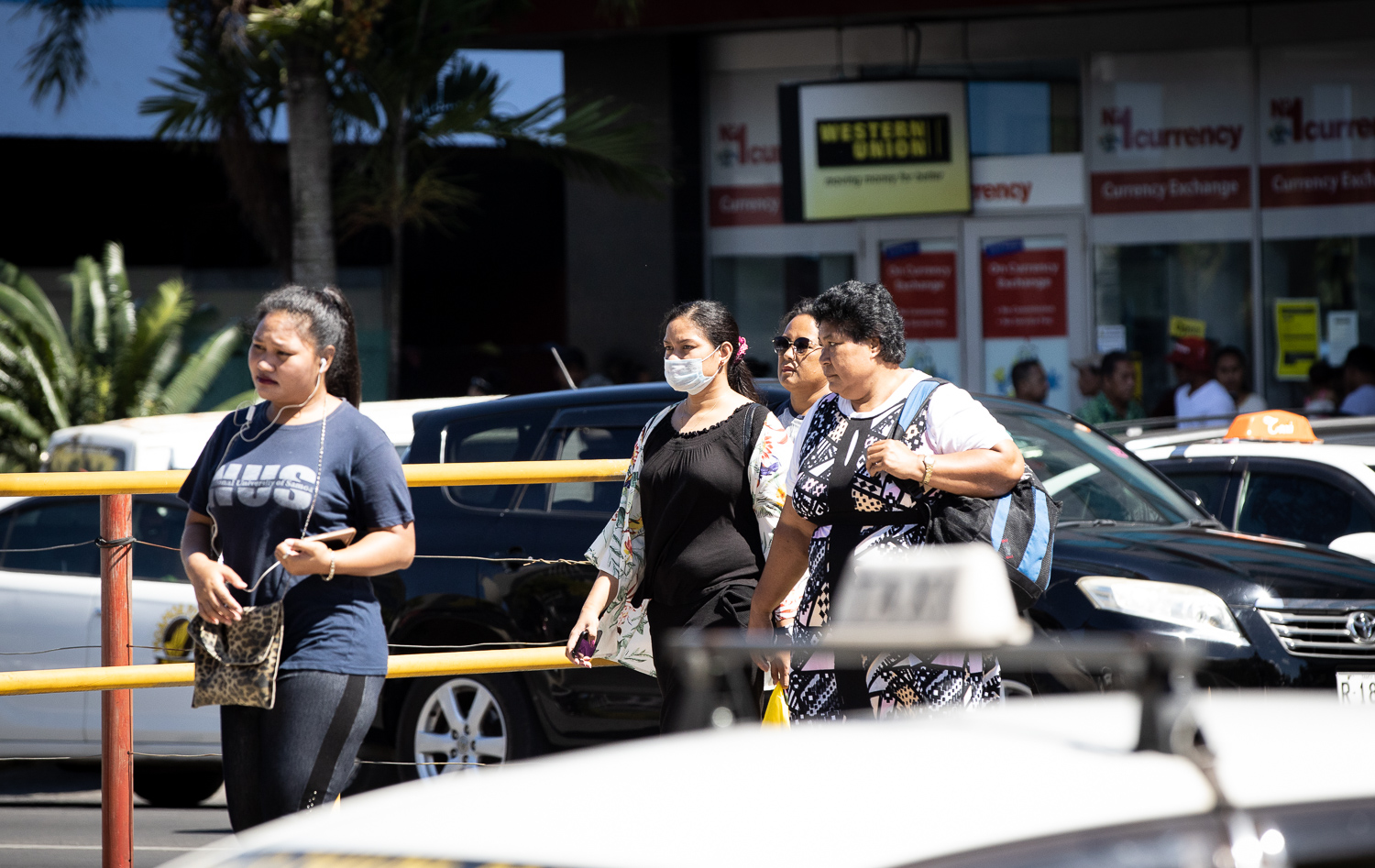 Another seller, who is also a mother but did not want to be identified, said they know how full the market can be at this time of the year with Christmas a month away. 
"The market this time of the year will be overcrowded because of Christmas, but today it's not overcrowded," she added.  
For 28-year-old Helene Frost, who is a shopkeeper at the market, she began to notice the drop in numbers at the start of the week. 
"Since the start of this week I have noticed there are not many people who come to the market every day," she said. 
The absence of children was also noticeable with Ms Frost saying she now only see adults. 
"I used to see 10 to 20 people every five to 10 minutes, but now it is one or two people," she said.  
Another two vendors who sell lavalava at the market, 24-year-old Paitusi Sami and 39-year-old Fiavae Maselino, confirmed the dilemma that they were facing.
Mr Sami said: "We can see the changes within the market, how our sales are going every day because we use to have lots of sales but now we have less."