Dance pays tribute to untitled men
A dance performance paying tribute to the role of untitled men in the Samoan culture was held last Friday at the National University of Samoa (N.U.S.) fale.
The show was led by New Zealand dancer and choreographer, Tupe Lualua, who was joined by 13 local dancers including N.U.S. performing arts students and untitled men from Savaia-tai, Lefaga.
She told the Samoa Observer that the dance was put together over the course of 12 weeks.
"It is a privilege to have a residency [2019 Creative New Zealand Samoa Artist in Residence] to really focus on a body of work," she said.
Ms. Lualua said that the performance was significant to her because it is heavily inspired by members of her family who are no longer here such as her late father, Matua I Falemua Tolua Lualua and the life of her late cousin, Pili Tilo Lualua.
"As a young Samoan woman growing up in a family surrounded by males who have taken care of me for most of my life it's my ode or something to give back to my father that is why this is special to me.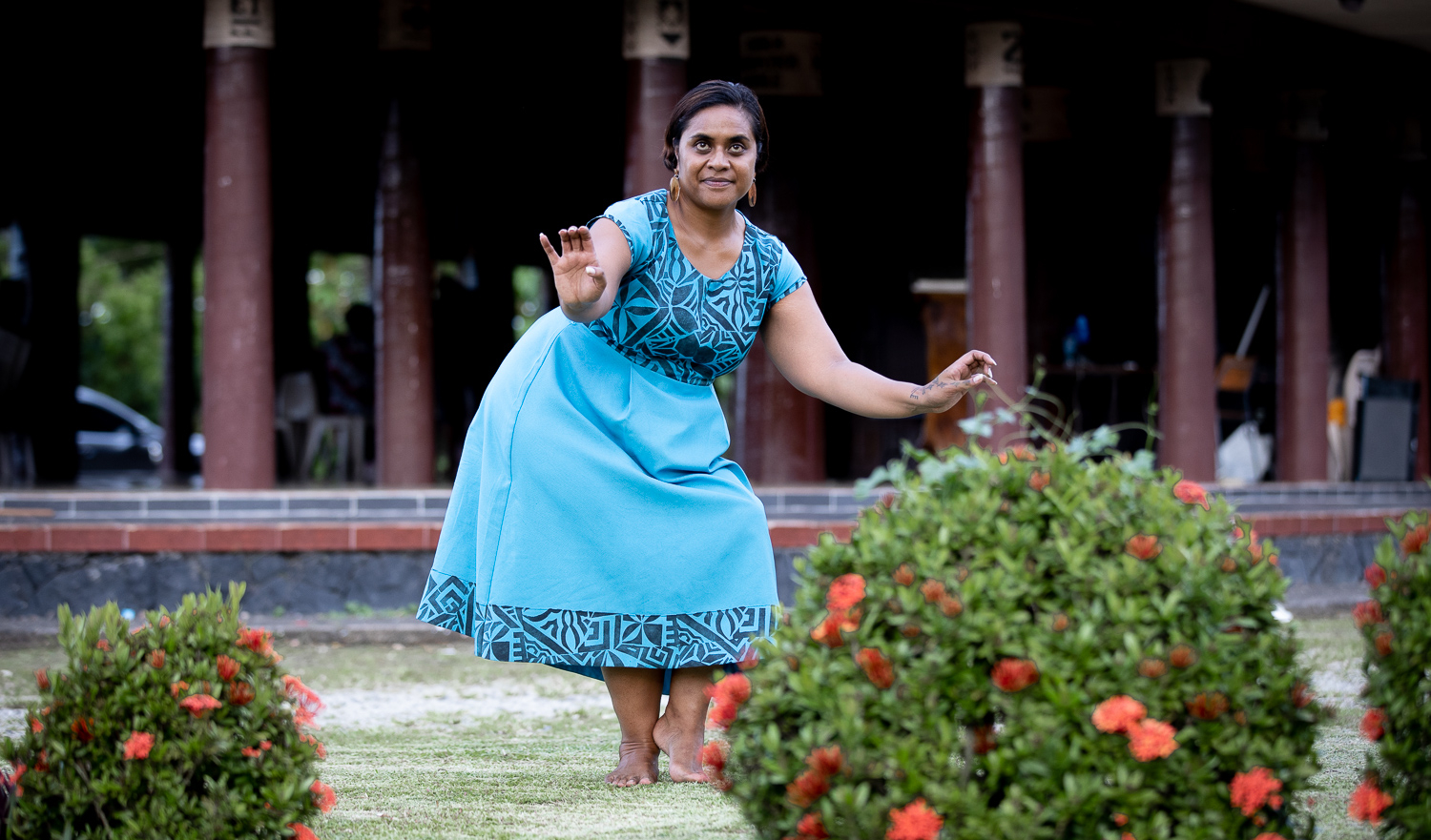 "It is also special to work with raw talent here in Samoa who are aumaga (the social class of untitled men) and have never danced in a professional setting before as well as those who are in their first year of performing arts in N.U.S.
"They [local dancers] taught me a lot as well as me teaching them a lot about my style of dance and the power of performing arts."
She also said that the untitled men are representatives of the Samoan culture and the performance is an opportunity to share with the rest of the world.
"I rehearsed both groups separately for three weeks and then I brought them all together on Tuesday and they have been dancing together for four days.
"I am happy with the end result and it is a work in progress, it's not a show it is just showing of the ideas we have tested in choreography. 
"It is a layered project because my plan is for some of these young dancers to search for scholarships so that they can train for dancing overseas as full time artists."
She also added that the goal is to attain funding so she can tour with the dancers but if it does not work out they will have to fundraise.
"I think that dancing is a vehicle that I use to express the things I think about and things that inspire me and a way to share knowledge with people or the audience."
Ms. Lualua has been invited to perform "Aumaga" at the 2020 Pacific Dance Festival in New Zealand during Samoan Language Week.