Melbourne Cup in Samoa glamourous night out for charity
Robert Louis Stevenson's home was alight with the annual Melbourne Cup celebrations on Tuesday evening with at least 200 people dressed to the nines with bets in hand.
Hosted by the Rotary Club of Apia, this yearly event is the organisation's biggest fundraiser. 
Each Melbourne Cup, the business community and the generous come out to empty their wallets for hardship scholarships to university.
President, Joanne Rasmussen, said the Rotary team have worked for several months to get this event off the ground.
"It's a very little club, and the hours of preparation that has gone into tonight's event and everyone has pulled together to make sure it's a success," she said.
And while the races themselves are top of mind (loud cheers filled the marquee as the first horse crossed that finish line), getting dressed up is the next best thing. 
In true Melbourne Cup fashion, the biggest hats and most delicate fascinators were on show. 
Some were traditional, with fine netting in spirals atop styled hairdos, while others were more unique like a fedora dressed in dozens of fresh frangipani flowers.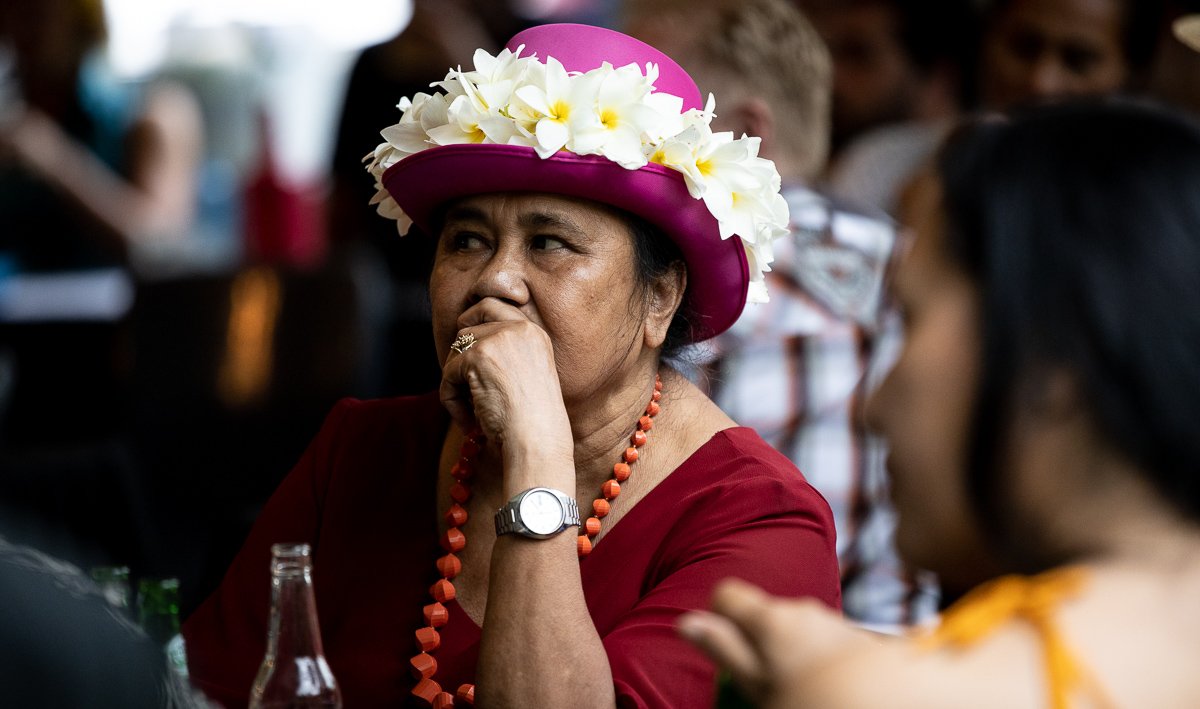 Elaborate decorations were also on display, like a horse's head made of leaves, and umbrella skeletons decorated with flowers of all kinds of colours.
"I think everyone wants a little bit of an excuse to get dressed up, even if it is for charity. I think the opportunity to come together as a community and to celebrate the Melbourne Cup with Rotary for a good cause, is I think why people come out."
Last year, The Rotary Club gave out 22 scholarships to foundation year students to the National University of Samoa and the University of the South Pacific with money they raised through the Melbourne Cup, and other events.
Ms. Rasmussen said they are hoping to increase that number based on this year's event.
Among the small team of 10 driving the Melbourne Cup fundraiser were former President, Rosita Slaven, and Assistant District Governor Louise Main. Ms. Rasmussen said the tireless hours of work are all worth it to help underprivileged youth afford an education.
"If we can spend the hours that we do, and the work and effort we do to make a difference in our community, I think that's probably the driving force in terms of what we do. 
"Education is so important and if you don't have the chance because you can't afford it I think that is really unfortunate. If we can at least play a part to make it affordable for kids to go to school then that's us making a difference and that makes it worthwhile."
The Rotary team try and keep tickets and corporate tables affordable to keep people coming each year, Ms Rasmussen said, especially the private sector, who she says are called upon constantly to give money to good causes.
"I think it's important that we are adding value or providing some sort of value for the dollar they donate. It's nice to give to charity but it's nice to get something as well, even having a good time, getting dressed up and having some good food."
Ms. Rasmussen expects the event will have cost $40 to $50,000 to put on, and will make $30 to $40,000 at the end of the day. 
She said the reason it costs more to put on than to fundraise is because the club insists on putting on the finest food, wine and decorations for the community who come out to support them. 
"You can see by the crowd that is here, that is what they are here for." 
As for the race itself, Australia's Vow and Declare, trained by Danny O'Brien and jockey Craig Williams won the event, much to the delight of Bob Turnbull and Bernie Poort from ANZ who placed the winning bet.