Bachelor of Art in Theology graduate shares her testimony
A mother of six who has graduated with a Bachelor of Art in Theology from the Apia Harvest Centre Bible College is urging more people to take up further studies.
Luisa Falaniko Alosio told the Samoa Observer that the significance of learning and understanding is extremely important, especially in matters of theology.
"I strongly believe that more people should study the word of God," she said.
"It is true we were born with sin but if you accept Jesus as your Lord and saviour then your life will change."
The 54-year-old from Taufusi said has had to overcome a lot in order to graduate.
But she is thrilled about the journey, and could not have been happier.
"The past experiences can teach you lessons for the future," she said.
"When I came to Apia Harvest church, I was intrigued the more I listened to the word of God. That's how I became interested."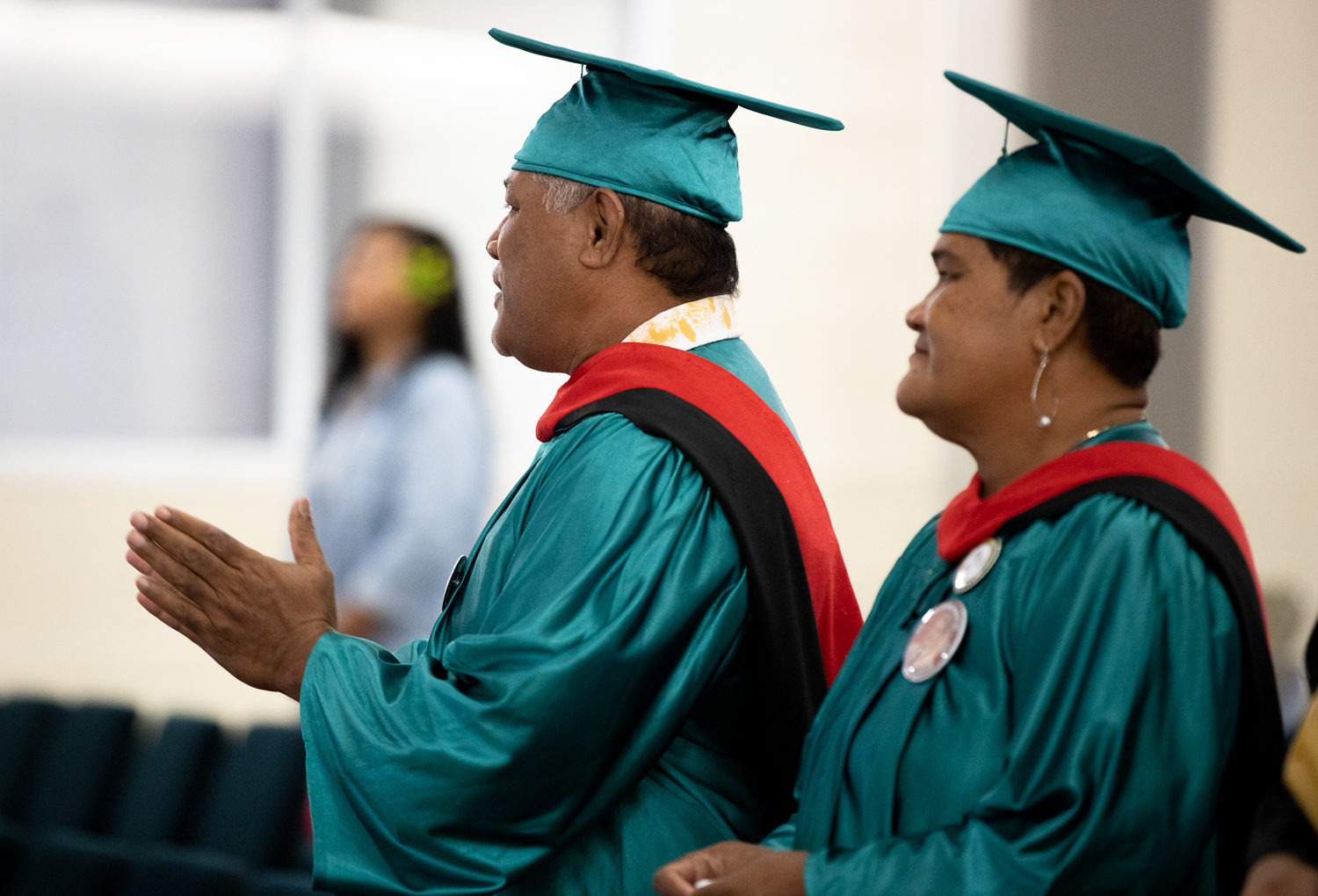 "My educational background was not impressive because I did not finish school, I stopped at Form five."
Mrs. Alosio acknowledged everyone who supporter her journey.
"Pastor Lottie Penn-Fata offered to pay for my fees but on the first day I started classes, I listened to the teachings and in all honesty I could not understand. 
"I then came to the conclusion that it was hard and I told Pastor Lottie if I can come and just listen so that I can have some understanding which later made my decision to attend the college.
"There were so many obstacles that I encountered. One was finances and the other was laziness."
She also honoured the late Rev. Dr. Faafetai Fata.
"Rev. Fata told me to keep coming to school so that I could be educated in the word of God. I would never forget his words, he said, 'start strong and finish strong,' so I praise God that I finished strong by graduating.
"My spirit is overjoyed that I have finally accomplished what I have been trying to achieve.
She added that the next chapter of her life all depends on God's will.
"For the  time being, I am joining my church's prayer group but I strongly believe that more people should come and study the word of God."